Most of us use YouTube as an entertainment medium to pass our time or as a mentor to learn new skills. Millions of videos are uploading and billions of views are getting in each day. But are we utilizing YouTube at its full potential?
We know how to search and find a video on YouTube, what we didn't know is some cool hidden YouTube tricks and features to improve the way of using this biggest video streaming social network.
Use YouTube like a pro — here are some of the best YouTube tricks and hacks probably you never knew. With these tricks and hidden features, improve the way how you use YouTube to find the precise search results and video watching experience.
YouTube tricks, hacks and features for Android and desktop users:
1. Use YouTube in incognito mode
Watching YouTube videos in incognito mode is an exclusive feature available for Android app users. By using this feature, you can browse through the YouTube app without recording your watch and search history. To activate incognito mode on YouTube:
Tap on your account icon on the top right corner.
Turn on Incognito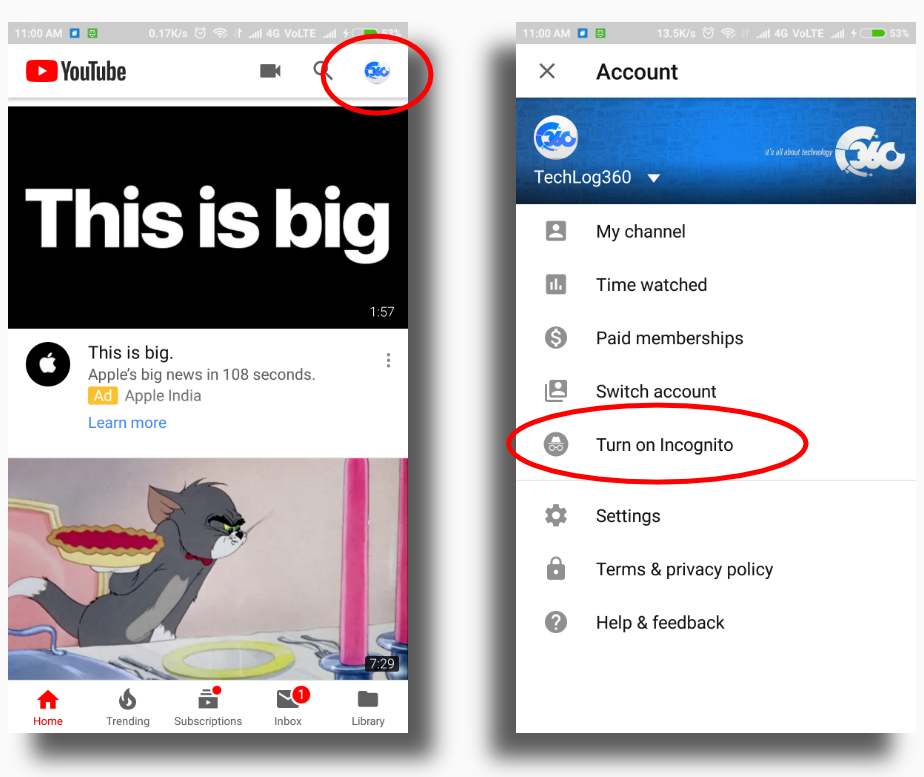 To disable incognito mode. Simply tap on spy icon that replaced your account picture and choose the option "Turn off Incognito".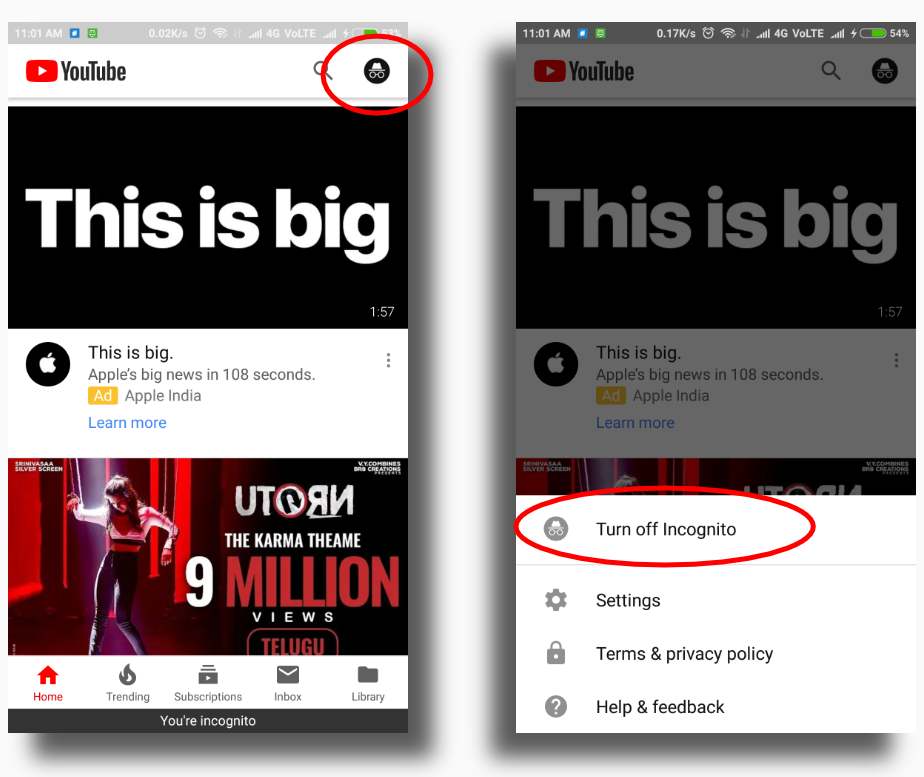 2. Clear search and watch history
Clearing search and watch history on YouTube deletes all the data that contains past searches and watched videos. In both the YouTube app and desktop version, you can find this setting.
Clear search and watch history on YouTube Android app:
Go to your "Account >> Settings >> History & Privacy"
There tap on "Clear watch history" to clear past watched videos data and tap "Clear search history" to wipe past search queries.
In setting you can also find options "Pause watch history" and "Pause search history" — enabling them will stop YouTube to record your search and watched videos data. So, enable this option, if you really want to protect your privacy and don't let anyone know what you are searching and watching on YouTube.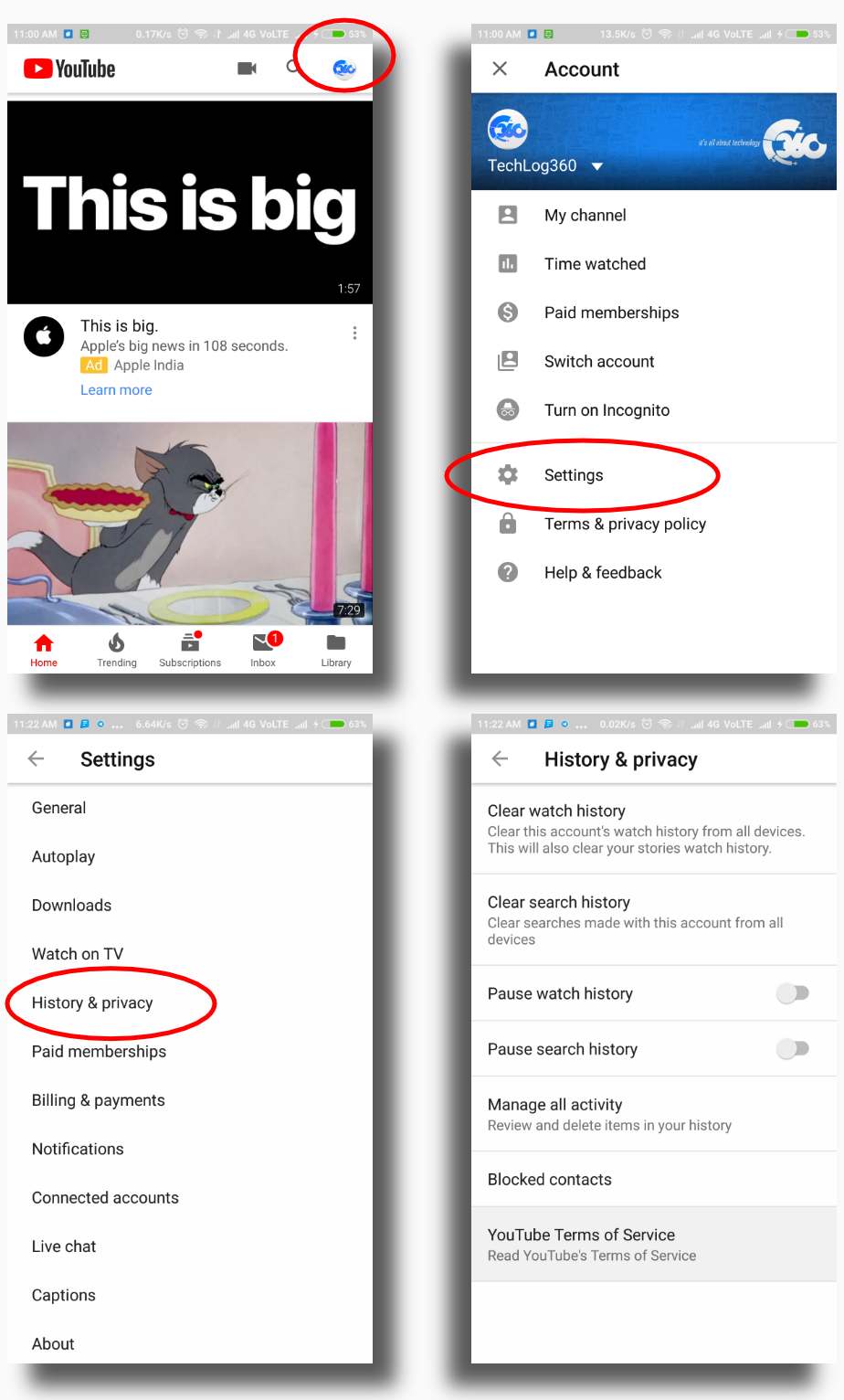 Clear search and watch history on desktop version:
In the desktop version, click on the hamburger icon on the top left corner to find "History" settings.
In history settings, you can see "Watch history" and "Search history" options. Choose respective radio buttons to clear data. Also, like in Android app, you can find "Pause watch history" and "Pause search history" options to stop YouTube from collecting this data in the future.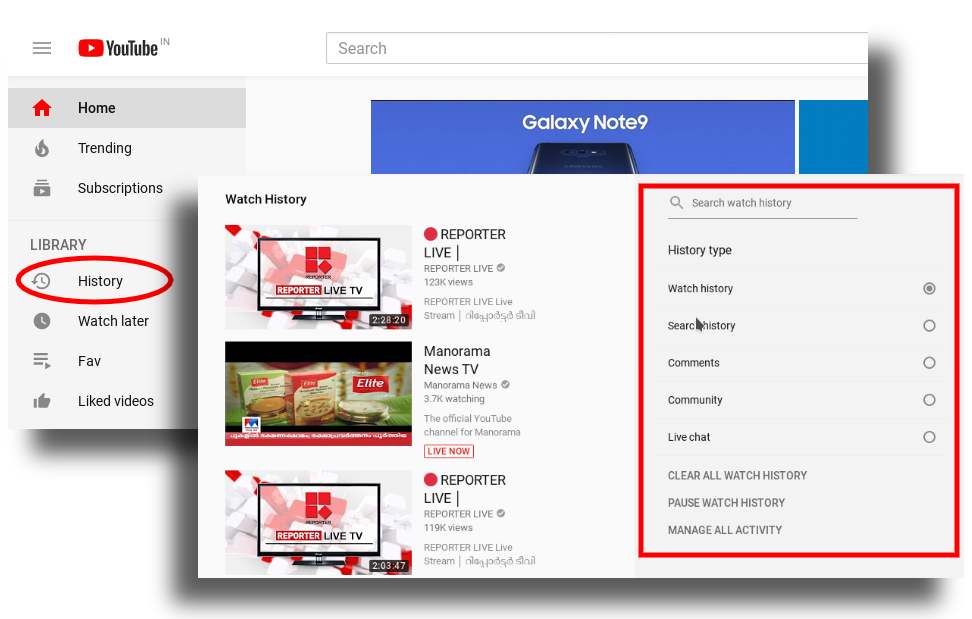 3. Configure How Many Seconds To Advance Or Rewind
We know when we double-tap either left or right side of the screen while playing a video on YouTube, the video player either rewinds or forwards the video. Actually, we can configure how many seconds to advance or rewind when we double-tap by going to "Double-tap to seek" settings.
To edit this feature, you simply have to tap the account icon, then go to "Settings >> General >> Double-tap to seek". The option will ask you to set the rewind/forward video time jump by 5/10/15/20/30/60 seconds.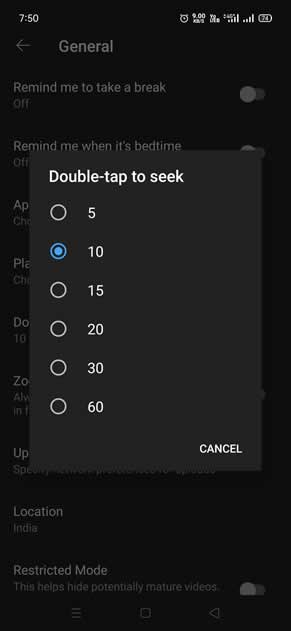 4. Turn Autoplay On Or Off
YouTube has an option so that when you finish watching a video, it automatically starts to play another one, and it is quite useful to avoid having to manually select a video every time what you are watching ends.
However, there may be times when you don't want this playback to continue automatically. You can deactivate it by tapping disable autoplay option on the top right sidebar on PC. And in smartphone, you can disable it by going to "Account >> Settings >> Autoplay >> Disable 'Autoplay next video' option".
5. Try Experimental New Features
YouTube, like any other application, has a development team that is responsible for implementing new features in the application, which are tested among a small number of users. If you are a YouTube Premium subscriber, you can try some features that will reach this mode early.
You just have to go "Try new features" section — available when you tap on the account icon >> Settings — where it will show you the news that you can try and the date on which they will no longer be available.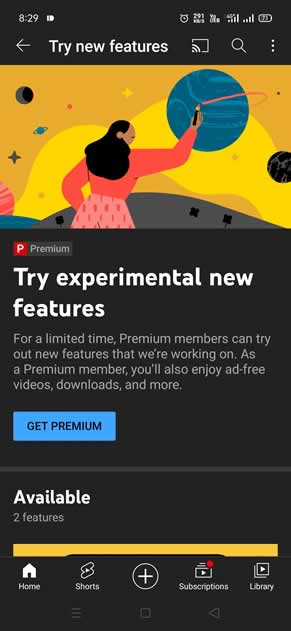 6. Download YouTube subtitles
Online YouTube subtitles downloader is the best website in the internet arsenal to extract subtitles from any YouTube video. With the help of this website, you can easily download subtitles from YouTube to text or SRT files.
First, you have copy-paste the video URL in the box provided and by default subtitles will be downloaded as a .txt file.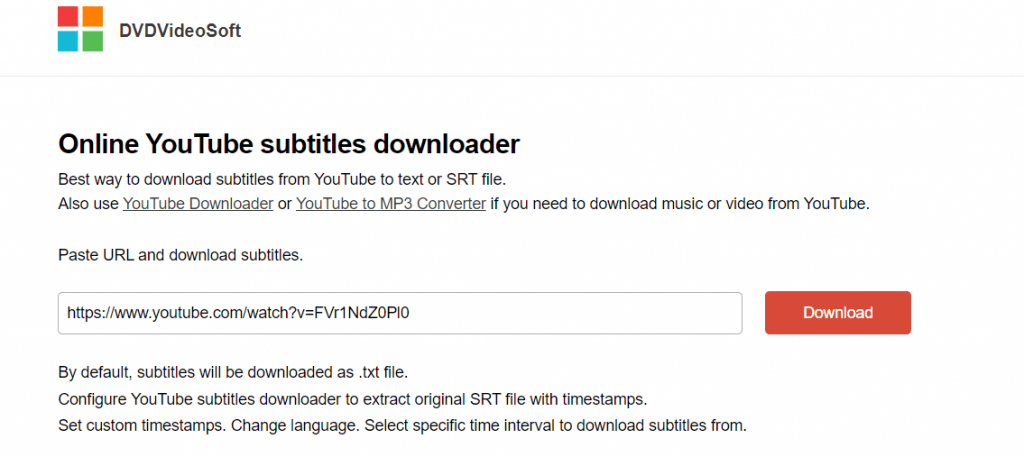 After that inside the website, you further customize the downloaded subtitles like you can set custom timestamps, change language, and select the specific time interval to download subtitles from. After the necessary customization copy ready subtitles to the clipboard or extract them in .txt or .srt file.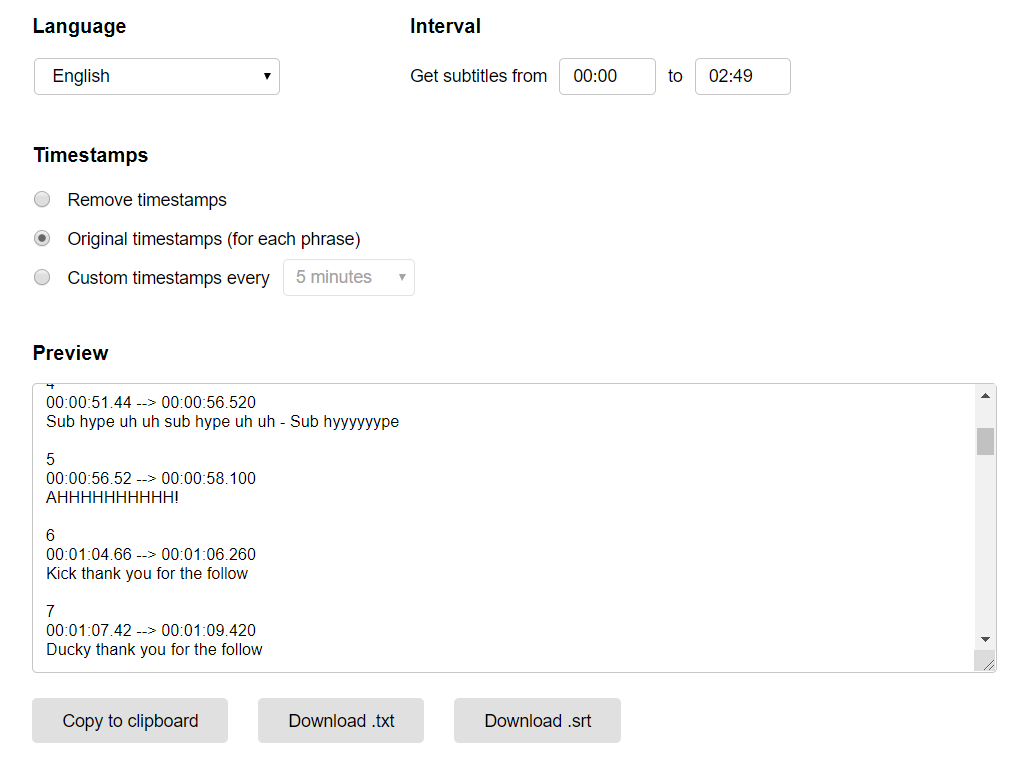 Tweak YouTube URL tricks:
Tweaking YouTube URLs to get the most out of the video. Like simply changing YouTube video URL you can convert, download and do so many things. Actually, most of these tweaking YouTube URL hacks are not official — with the help of some third-party websites, we are doing these YouTube hacks.
7. Make GIF from YouTube video
You can convert any part of a YouTube video into GIFs with caption and more advanced editing. For that, you simply have to add "gif" before the video link. Like below example:
YouTube video link:
youtube.com/watch?v=GfqODxio_50
Tweak URL by adding gif on starting to create GIF from YouTube video:
gifyoutube.com/watch?v=GfqODxio_50
8. Download YouTube videos without any software
With this trick, you can download YouTube videos to your local drive for future reference. Use this YouTube trick only to download videos for your own use and do not share them through any means. Multiple YouTube URL hacks are there to attain the best results — one is adding "ss" before video URL and other by adding "pwn". Like below:
YouTube video link:
youtube.com/watch?v=GfqODxio_50
Change URL to download YouTube video:
ssyoutube.com/watch?v=GfqODxio_50
pwnyoutube.com/watch?v=GfqODxio_50
9. Loop YouTube video
Put a YouTube video in a continuous loop by adding "repeater" youtube in URL. Like this:
YouTube video link:
youtube.com/watch?v=GfqODxio_50
Change URL to loop a YouTube video:
youtuberepeater.com/watch?v=GfqODxio_50
10. Save thumbnail of a YouTube video
Most of us attract to YouTube videos by looking at its thumbnail and they are an integral part of a video, like a trailer for a movie — giving an idea about the video. Some of us wonder how to grab these images since there is no option for that.
But few of us only know by changing the URL like this:
https://img.youtube.com/vi/<VideoID>/maxresdefault.jpg
Helps you to save full resolution YouTube thumbnail image. Where <VideoID> is the text after "v=" in YouTube video. Check out the example below:
YouTube video link:
youtube.com/watch?v=GfqODxio_50
Save thumbnail of this video:
https://img.youtube.com/vi/GfqODxio_50/maxresdefault.jpg
These YouTube tricks are the only tip of the iceberg, we will soon update this article with more hacks and tips for YouTube. Also, if you know any, do not hesitate to mention it in comments.