Apple introduces its long-awaited first over-ear headphones with ANC (Active Noise Cancellation) function, Airpods Max. As always, like any other Apple product, Airpods Max is going to be expensive. Priced at Rs 59,900 in India — it's the costliest headphones you can buy at the moment.
AirPods Max is the first wireless headphones that take the technologies and development of AirPods in an over-ear design with high-fidelity audio.
The AirPods Max combines a level acoustic design, thanks to the H1 chip and an advanced software ready to feed computational audio to offer a listening experience with adaptive equalizer, active noise cancellation, Transparency mode, and spatial audio.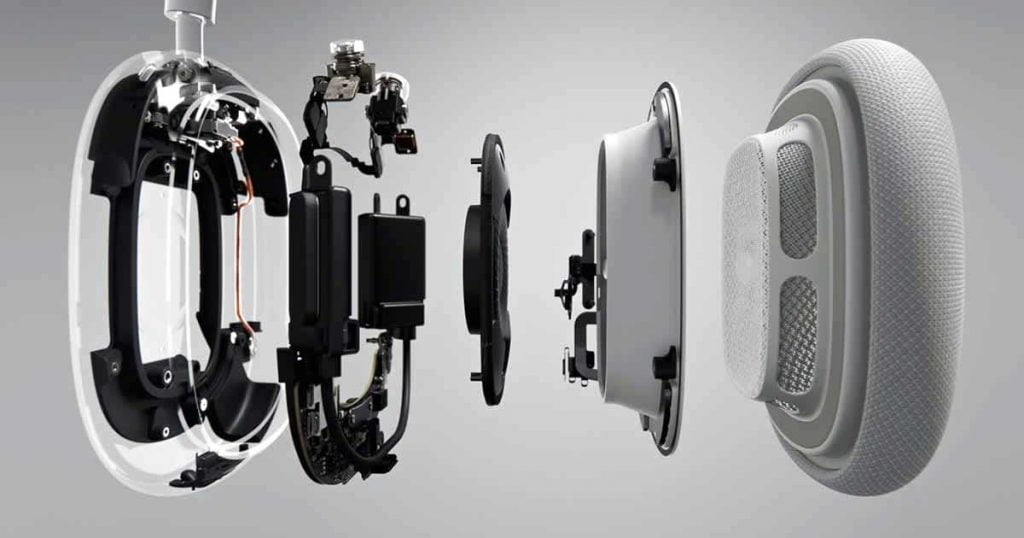 With adaptive EQ, the sound signal is measured in each ear, and the low and medium frequencies are adjusted in real-time. For ANC, the Airpods Max uses three outward-facing microphones in each auricle, which recognize ambient noise, and an inward-facing microphone, which monitors the sound delivered to the ear.
With the help of "Computational Audio", the noise suppression adjusts itself in real time depending on the position and movement of the headphones. The transparency mode is designed to ensure that everything — including your own voice — sounds natural while audio is playing.
Airpods Max also integrated with wear detection feature — as soon as the headphones are removed, the music pauses, and it continues as soon as the headphones are worn again. Apple specifies a battery life of up to 20 hours for the AirPods Max with active noise cancellation or in transparency mode.
The Airpods Max should offer a great sound, thanks to 40 mm drivers developed by Apple itself. The built-in microphones should ensure that telephone calls are transmitted clearly and easily understandable.
The headband is divided into two strands in the upper head area and, with the breathable mesh fabric, is intended to ensure even weight distribution and reduce the pressure on the head. The headband is made of stainless steel, and the ear cups should be attached in such a way that not too much pressure is exerted. To operate the headphones, a rotary wheel is used to regulate the volume. In addition, the music control is regulated and Siri can be called up if necessary.
The Airpods Max supports Bluetooth 5.0. Apparently, they do not have a 3.5 mm jack connection, so cable operation is not offered. As with all previous Airpods models, there is no support for other platforms for the new Apple headphones. The headphones can only be configured and updated with Apple devices.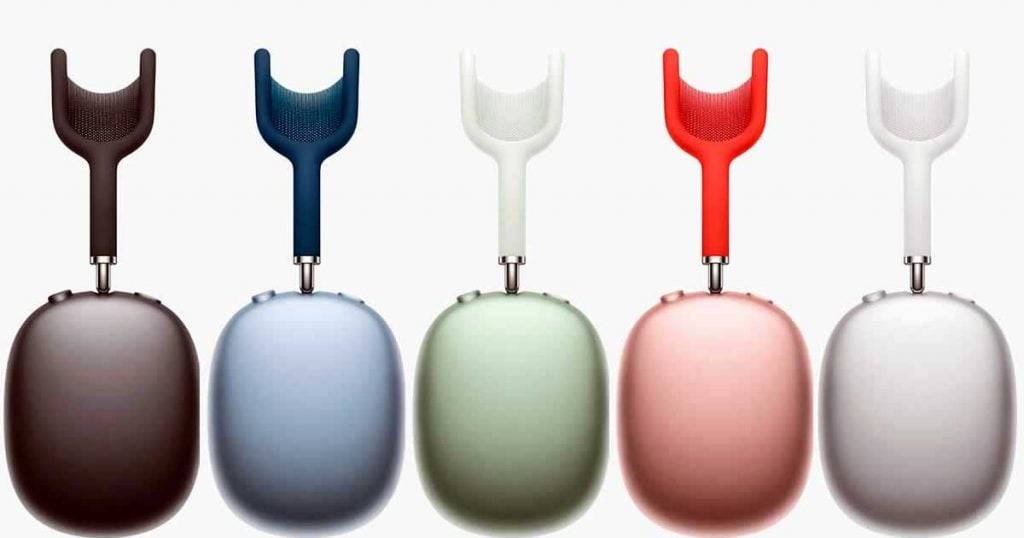 The AirPods Max can be ordered starting today from the official Apple website — available in gray, silver, blue, green and pink. Shipments of the AirPods Max will begin on December 15.