The US Patent and Trademark Office (USPTO) has granted a patent to Apple for a dual-display MacBook with a virtual keyboard that replaces the traditional keyboard.
According to Patently Apple, this patent for a dual-screen MacBook was filed by Apple three years ago, but the company won it recently.
The patent shows a dual-display MacBook with a virtual keyboard in a traditional layout. According to the patent report, the secondary MacBook screen would display different virtual keyboard layouts. Thus, users would be able to opt for a traditional key layout or opt for a more ergonomic alternative. The ability to move the position of the virtual keyboard is even mentioned, among other customizations.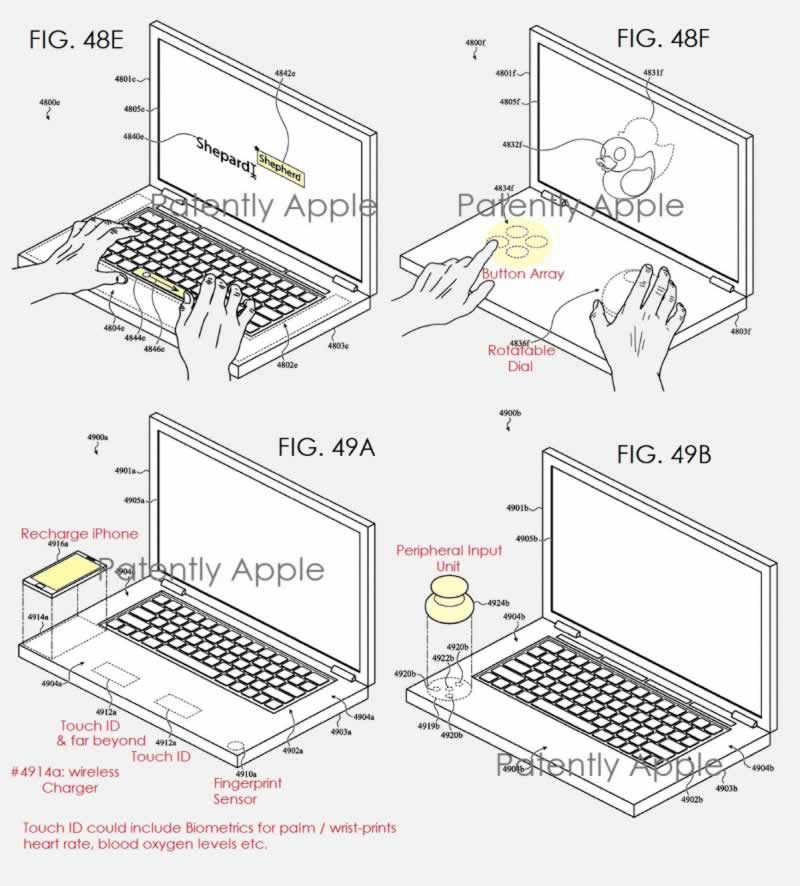 Take into account that Apple's patent for the design of a dual-screen MacBook also includes biometric sensors. And the integration of a wireless charger is even mentioned in order to pass power to devices such as the iPhone or the Apple Watch just by resting them on the laptop.
It is unknown if Apple will be able to implement all of these features in a future MacBook. So far, users are expecting a refreshed MacBook Pro without the Touch Bar, with more ports and a miniLED display.