Google has released a stable update for the desktop version of Chrome browser, bringing NVIDIA's RTX Video Super Resolution to the platform.
This new video stream upscaling function uses artificial intelligence to increase the resolution of videos for display. The RTX Video Super Resolution was announced at CES 2023 and was certified by NVIDIA. The feature takes video from 360p to 1440p resolution and uses AI derived from deep learning and neural networks to upscale the video to 4K.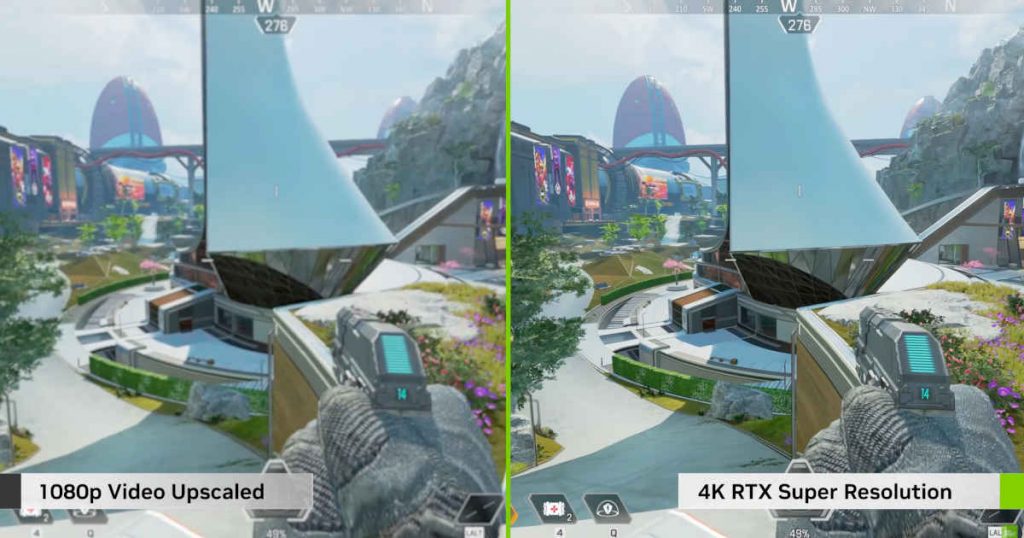 The sample footage shared at CES 2023 showed impressive results. The Apex Legends game footage was captured to 1080p using H.264 at a bitrate of 8mbps, and the RTX Video Super Resolution upscaled the video to 4K.
The feature supports video up to 144Hz, which gamers will appreciate. However, it remains to be seen how effective the technology will be when applied to other video genres, such as live-action dramas or sports videos.
The latest stable version of Chrome (110.0.5481.77) now has the "NvidiaVpSuperResolution" feature turned on by default, and the general release of the new stable version of Chrome 110 is scheduled for tomorrow, February 7th. Although NVIDIA drivers and GeForce GameReady are not yet available, they are expected to be released soon.