Colorful recently moved to the New Generation Industrial Park in Shenzhen, China, and in this complex, in collaboration with Nvidia, has now opened the first museum on the evolution of GPUs and graphics cards from their beginnings in the 1980s to the present day. The manufacturer also exhibits rare models.
In addition to historical Nvidia graphics cards such as the first Geforce card Geforce 256, the museum will also exhibit other GPUs — including competitors. Visitors can find out which products have been sold by brands such as Ati, some of which no longer exist, and which were then taken over by AMD.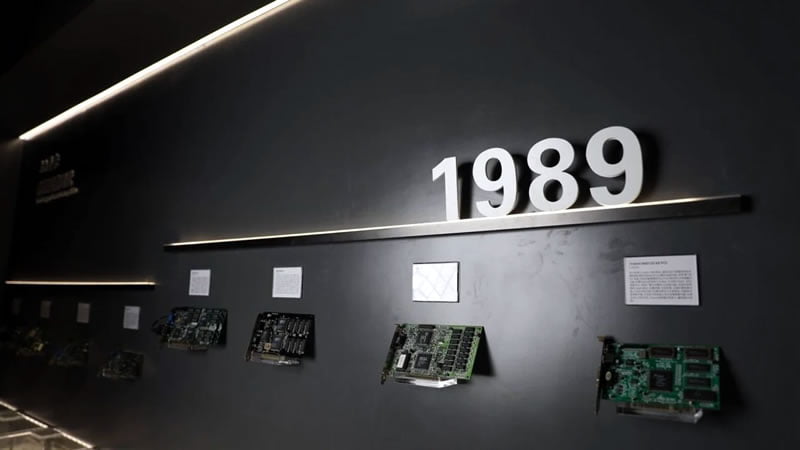 In addition to Nvidia, ATi and AMD, graphics cards from IBM, 3Dlabs, Intel, S3, Trident and 3dfx can also be found in the "Colorful GPU Museum". One of the rarest GPUs in the collection is the Intel i740, Intel's first and only GPU in the dedicated graphics cards section. With Intel Xe and the graphics cards DG1 and DG2-512, the manufacturer dares a new foray against AMD and Nvidia.
In addition to exhibits, Colorful probably also offers activities in the museum. The focus is on racing setups with an 8K panorama display, a racing chair, steering wheel, pedals and a high-end gaming system.