DXOMARK — a credible name in the smartphone camera benchmarking sector. Major manufacturers and consumers valued the camera testing results from DXOMARK. And now the company is decided to test the audio quality of smartphones.
Usually, most users don't care about the audio quality of a smartphone because there are not any proper metrics available for us to rate the audio.
To solve this issue, DXOMARK has launched its new audio testing tool "to provide comprehensive, neutral, and reliable test data about smartphone audio recording and output quality to consumers and other interested parties."
DXOMARK Audio uses both objective and perceptual tests to evaluate playback and multimedia recording capabilities. The company follows an open-scale scoring system, which means as the quality of both speakers and microphones improves, the scores will also increase. It rates the bass, midrange, treble frequencies, and the overall balance among them under the Timbre.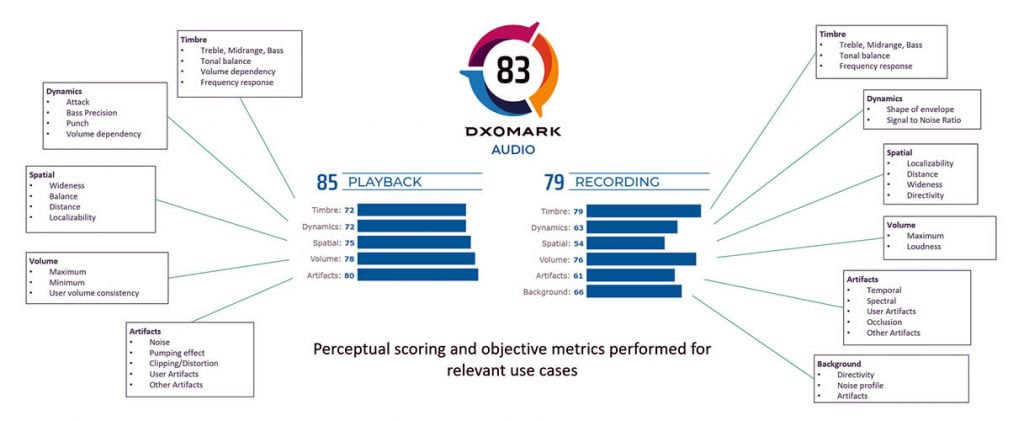 DXOMARK Audio initially tested seven devices from five different brands— the Apple iPhones 11 Pro Max and XS Max, the Samsung Galaxy Note 10+ and S10+, the Honor 20 Pro, the Huawei Mate 20 X and the Sony Xperia 1. And Huawei Mate 20 X topped the test with 75 points has the best audio quality.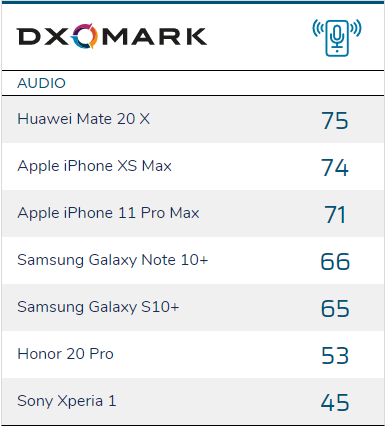 Like DXOMARK camera benchmarking score, DXOMARK Audio score is going to be an integral rating metric for upcoming smartphones.