Neuralink, Elon Musk's futuristic project, has demonstrated its brain implant prototype in a live stream.
Elon Musk and the Neuralink team presented version 0.9 of the implant, which would allow humans to communicate directly with computers. However, Neuralink has showcased the advances it has made in its prototypes with a demonstration in a pig with an implanted device capable of reading its thoughts while playing, training, and eating.
As per Elon Musk, "It's like a Fitbit in your skull."
The Neuralink brain implant is 8 mm thick and 23 mm in diameter. The device itself is an implant made up of 1,024 extremely thin electrodes, which penetrate the outer layer of the brain to read the signals generated by the organ. The wires have enough flexibility to accommodate the brain's movement in the skull without causing damage to the tissue.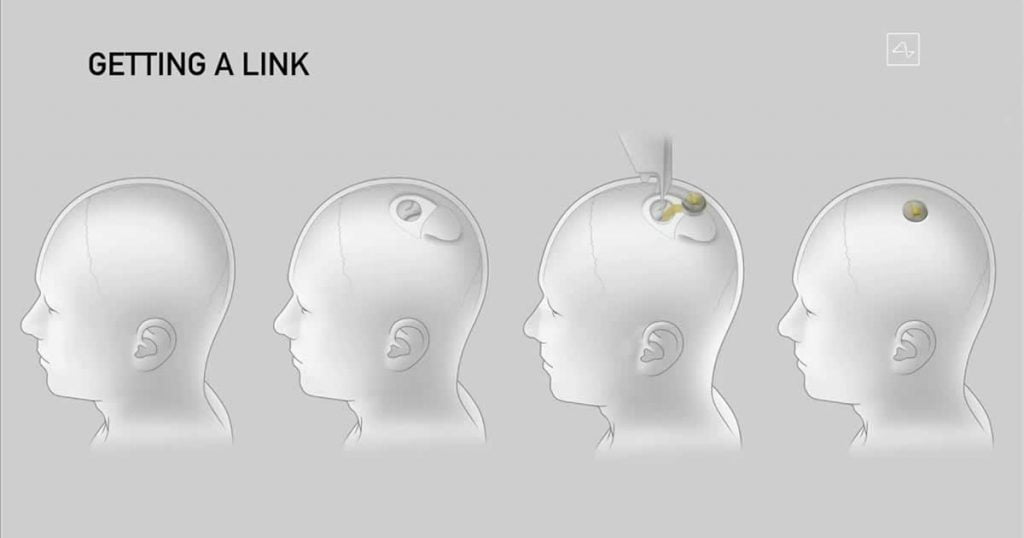 This prototype has a Bluetooth connection to communicate wirelessly with a device that is in charge of interpreting the signals. However, the final version will likely use another type of connection that allows greater data transfer.
This is a significant advance over the first version of Neuralink, which was tested only on mice and had a USB-C connection to get the data.
The current goal of Neuralink brain implant is primarily to help with medical problems that could be resolved by reading brain activity or direct stimulation. Specifically, such a device could help disabled people or people with nervous system injuries.
Musk also presents this product as a new way of living — changing even the way we communicate — Neuralink users would be able to communicate telepathically without writing or speaking.
In the future, Neuralink hopes to reduce the duration and cost of the procedure to around an hour and a few thousand US dollars. This corresponds roughly to the level of a Lasik eye operation. The current operations on pigs are not yet representative of this, as the technology is still being tested. How long the operation took on the pigs was not stated.
The US regulatory authority FDA has now given Neuralink a test license for use in humans as a so-called breakthrough device. Only people with fatal or irreversibly paralyzing and similar diseases are considered as patients.