At the developer conference, GitHub Universe 2019, CEO Nat Friedman presented the GitHub Archive Program aiming to preserve open-source software for future generations.
As part of the program, the various open-source code on the platform should be kept in an archive in the Arctic on film rolls designed to last at least 1,000 years for posterity.
GitHub took snapshots of the code on the platform on February 20, 2020. These snapshots were written to the piqlFilm — a secure and future-proof data storage medium. In total, 21 terabytes of code were created on 186 film rolls.
And July 8, 2020, despite pandemic, the company has transported all the stored data to the safe deposit in the coal mine converted into a code archive at Arctic Circle. And the archive is named the GitHub Arctic Code Vault.
Also, to thank millions of developers around the world, GitHub designed the Arctic Code Vault badge, which will be displayed in the developer's GitHub profile, whose code snapshots have been created and are now in the archive.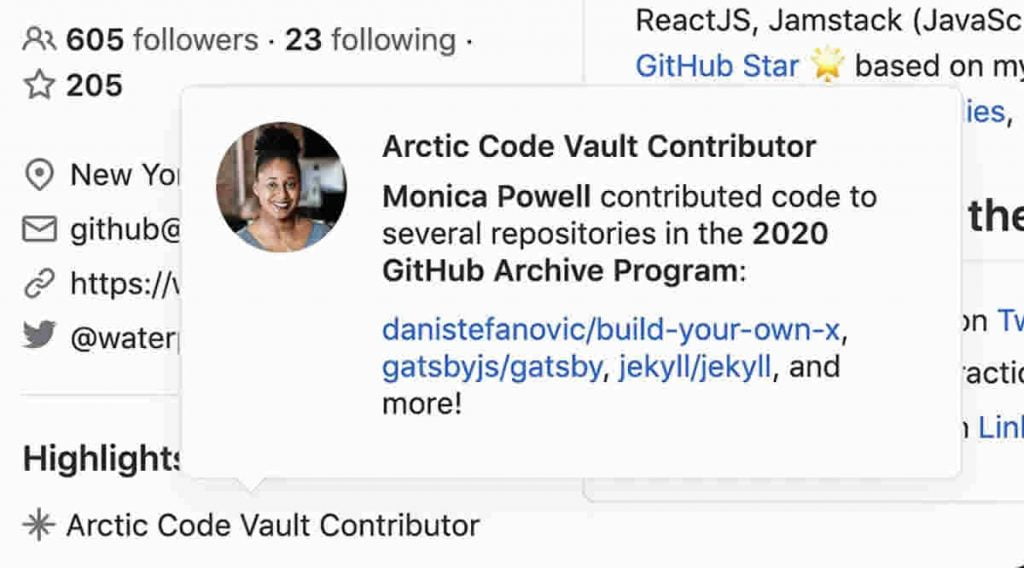 Apart from the codes, a copy of the "Guide to the GitHub Code Vault" — written in five languages, was also added to each of the film roles stored in GitHub Arctic Code Vault. 
In addition, the archive will include a separate human-readable reel called Tech Tree, which documents the technical history and cultural context of the archive's contents. The so-called Tech Tree is intended to provide a detailed description of modern software development, open-source and various applications as well as popular programming languages.
It also includes works that explain the technical requirements for the development of microprocessors, networks, electronics, semiconductors, and pre-industrial technologies. In this way, the archive's inheritors should be given a comprehensive understanding of today's technological possibilities.
With this amount of data in the GitHub Arctic Code Vault, the largest Git repository hosting service has become one of the main contributors to the Arctic World Archive. Other contributors include the European Space Agency, which has sealed the history of European space, and the Vatican Library, which has a rich religious heritage.