As expected, Google has presented its new Android smartphone, Pixel 5. At the same time, the company also introduced a 5G version of the Pixel 4a.
Both Pixel 5 and Pixel 4a 5G comes with 5G support and are therefore future-proof when it comes to wireless technology. The design of the two new models is reminiscent of the Pixel 4a, which Google announced in August.
For the Pixel 5 , Google has set a slightly lower price than the competition in the top segment. To do this, the company installs hardware that is technically a bit below the components that other manufacturers use in their top smartphones.Both Google smartphones are based on the Qualcomm Snapdragon 765 SoC.
So inside the Pixel 5, there is no Snapdragon 865, but a Snapdragon 765G. This is very suitable for everyday tasks as well as more complex apps such as games but does not achieve the performance values ​​of Qualcomm's current top model.
With the camera, too, Google is taking a different approach compared to the competition. Instead of installing a camera system with three or four lenses, as is now common, Google continues to use a dual-camera system. The main camera has a 12.2-megapixel sensor and optical image stabilization. For the second camera, Google uses a super wide-angle lens and a 16-megapixel sensor on Pixel 5.
Powered with a 4,000 mAh battery, Pixel 5 features 8 GB RAM and 128 GB storage. GPS, NFC, and Bluetooth 5.0 are also integrated.
The OLED display of the Pixel 5 has a size of 6 inches and a resolution of 2,340 x 1,080 pixels. The screen supports a frame rate of 90 Hz — other top smartphones have now reached 120 Hz or even 144 Hz. The fingerprint sensor is built into the back. The battery has a nominal charge of 4,000 mAh and can also be charged wirelessly.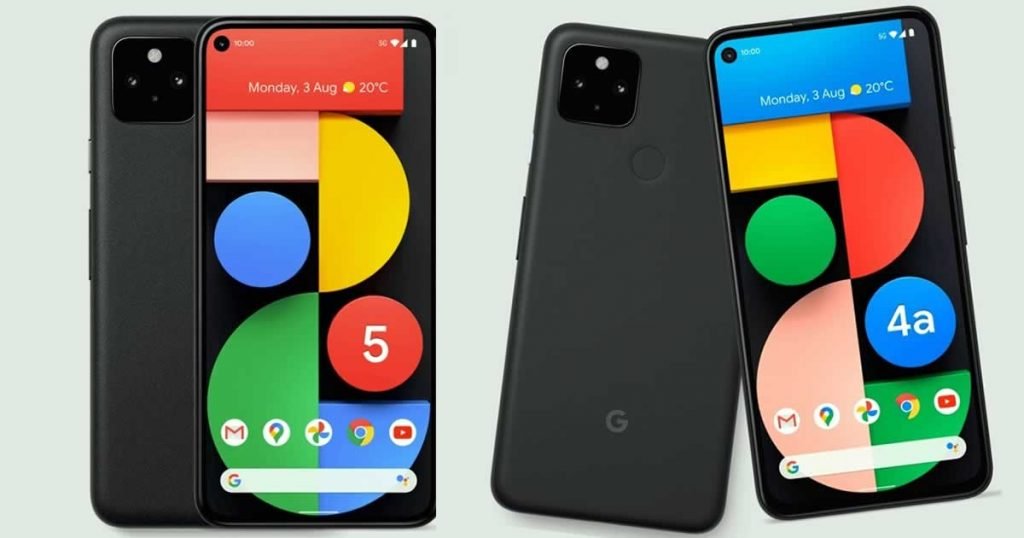 Pixel 4a 5G's technical specifications are almost same as Pixel 5 — same SoC, same photographic compartment, same rear fingerprint sensor, and same Android 11 operating system.
So, where are the differences? — In the screen, in the RAM, and in the battery.
The Pixel 4a 5G's screen is bigger than the Pixel 5's: 6.2 inches. It also has the same resolution, but the refresh rate stops at 60 Hz. The RAM is instead limited to 6 GB, while the internal memory is same as 128 GB. Finally, the battery is a little less capacious and evolved: 3,885 mAh, without wireless charging and reverse charging.
Pre-orders for the Google Pixel 5 already start ahead of availability in eight countries on October 15, and the US on October 29. The phone is priced at $700. The Google Pixel 4a 5G is priced at $500. Expect pre-orders to start on November 5, ahead of availability on the 19th of that month.