Recently Google has been reinforcing its security and privacy functions by introducing new features. Google now introduces two new privacy features where it requires extra verification when accessing the user's entire search history, and users can now quickly delete searches from the last 15 minutes with a new delete function and thus keep them private.
The function for the additional protection of the entire search history by setting a new verification is intended in particular to protect the user when he is not only accessing a device but is sharing it with other people. Without verification, they will not have access to all search queries of the other user as before, even if they are logged in.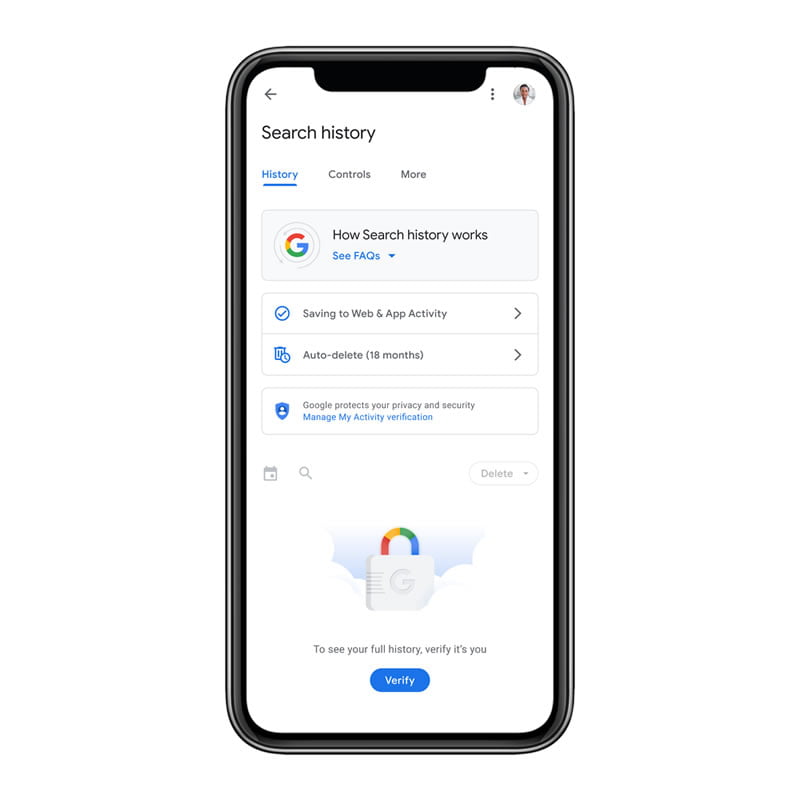 The entire search history can be viewed via "My Activities" in the Google account. The new verification function can also be activated there, which then requires either a password or two-factor authentication.
So far, users can also set that search queries and web activities are automatically deleted after 3, 18 or 36 months. Automatic deletion every 18 months is enabled by default for new Google Accounts. Google also introduced a new function that can be used to delete the last 15 minutes of your own search history.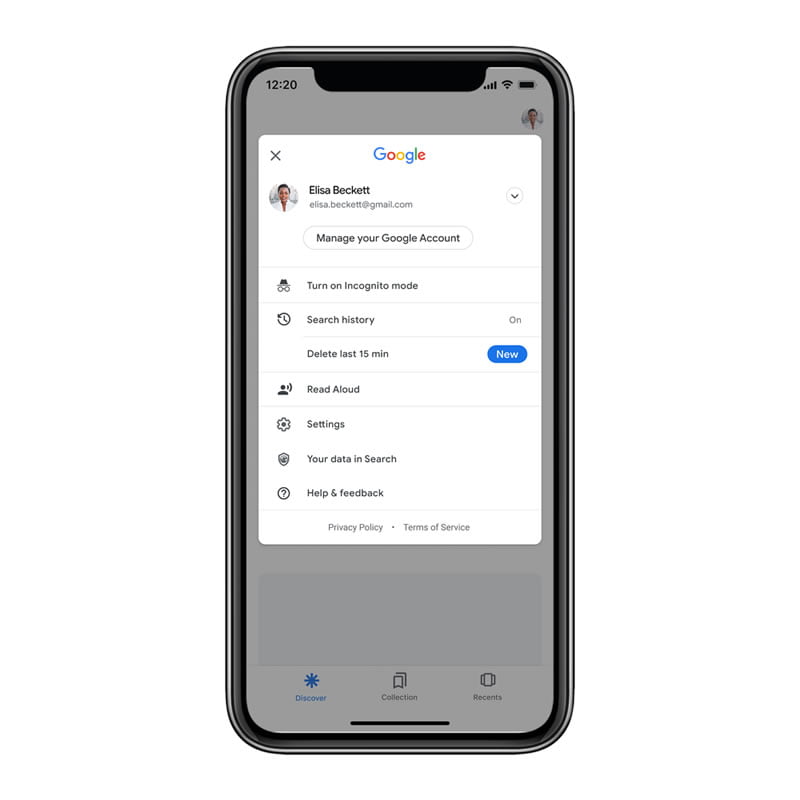 So far, it is only available in the Google app for iOS, but according to Google, it will also be available for the Google app for Android this year.
To activate this quick cleaning of the search history in the Google app for iOS, you just need to access the Google profile. In the menu that appears below, under Incognito Mode and Search History, you can see the "Clear the last 15 minutes" button.
Suppose you don't see the "Delete the last 15 minutes" function in the iOS app. In that case, you can activate it manually by clicking once on "Search History" and activating or deactivating the automatic deletion once. After closing the app, the function for deleting the last 15 minutes should be displayed the next time it is started.
Also, it is necessary to update the Google application on the iPhone to the latest version. The rollout is in progression, so it may take a few days for the update to reach all devices.