A WiFi router is a great addition to your tech arsenal if your priority is a quality internet connection. However, choosing the best WiFi router can take some careful consideration. The key points to look out for in many of these hybrid routers are larger coverage areas, improved connectivity for apps, and the assurance of no service disruption or lag.
Here's a review of the best WiFi routers of 2020:
1. Asus ROG Rapture GT-AX11000
The Asus ROG Rapture GT-AX11000 is a WiFi 6 gaming router that performs competitively better than many other options available on the market. It's a router that offers low latency in connections and a long range of 150 feet for both gaming and general needs.
Thanks to its eight removable antennas, it has a maximum bandwidth of 10.8Gbps. Its tri-band design helps ensure that it adjusts to your connectivity needs. There are eight ports on the router distributed across all the ethernet connection speeds you might require. It comes with a hefty price at USD$450, but it's definitely worth the investment.
2. Eero WiFi System
The Eero WiFi System is a great mesh WiFi router. Featuring a simple setup and management, it comes either as a single unit or a three-pack unit. It can cover between a 1,500 to 4,500 square feet area.
There are two ethernet ports on the Eero for easier connection. Delivering dual-band network ranges on 2.4GHz and 5GHz frequencies. It hits speeds as high as 400Mbps. Multiple devices connected to this mesh WiFi system is up to 50. The single unit goes for USD$100, and the three-pack unit costs USD$250.
3. Google Nest WiFi
The Nest WiFi is Google's mesh WiFi router for this year, and it's a welcome upgrade from last year's device. It offers fast speeds with a simplified setup process. Its easy-to-use app controls also add a bit of an edge to the device.
Some of the upgrades to this device include the support for new WPA3 security standards and 4×4 MU-MIMO connections. The device can't generally be deemed n affordable buy at USD$269, but it's a good purchase for those who can afford it.
4. Netgear Orbi AC3000 RBK50
The Netgear Orbi is another mesh WiFi to beat. At USD$400, the two-pack Orbi might be a little pricey, but it does offer some of the best performance money can buy in WiFi. Both devices are rated to cover 5,000 square feet.
For its design, the Orbi can easily go unnoticed, as is the case for most mesh systems. It packs six high-performance antennas that provide both 2.4GHz and 5.0GHz networks at 1.2Gbps data speed. The device is a 2×2 router with the latest MU-MIMO technology. It offers easy configuration and WPS compatibility.
5. TP-Link AX11000
With a unique and almost monstrous look, the TP-Link AX11000 can guarantee fast speeds. It's a WiFi 6 router with eight antennas that aid its long-range connectivity. It runs on a quad-core processor, reaching 1.8GHz. The maximum bandwidth on the WiFi is as high as 11Gbps. Eight wired points on this WiFi also make it a worthy buy in an office area that needs some level of wired connectivity.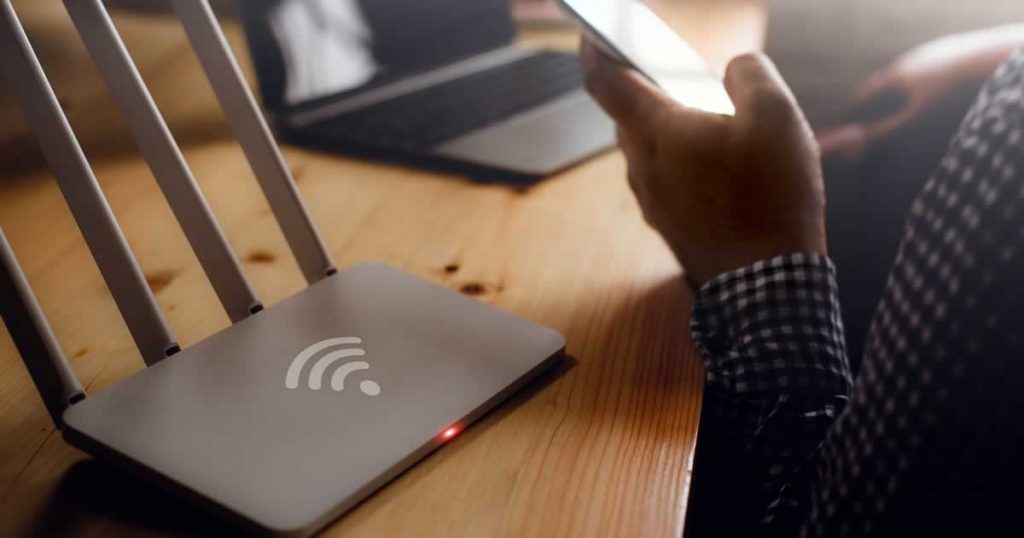 6. Netgear Nighthawk XR500
The Netgear Nighthawk XR500 is an optimal WiFi choice that packs a 1.7GHz dual-core processor and four high-performance antennas. Connectivity is even easier with the four Ethernet ports available on this WiFi.
It features dual WiFi band networks but lacks a broadband modem. It delivers top-quality connections on all tasks and is priced at USD$239.
7. Linksys EA3800 Max-Stream
The Linksys EA3800 Max-Stream is a tri-band WiFi with six antennas attached. It's a highly customizable router for a more optimized performance. Small in size and with a fairly effective WiFi range of 75 feet, it would perform the basic needs in a home.
Its quad-core processor runs at 717MHz, which aids its data transfer between 400Mbps on its 2.4GHz channel, and 867Mbps on its two 5GHz channels. It offers low-latency connections and engine prioritization that gamers always find useful. It comes with a price of USD$199.99.
8. TP-Link AC2300
The TP-Link Archer C2300 is an inconspicuous and highly powerful router to buy. It comes packed with three antennas and seven wired points with five dedicated to Ethernet connections. It offers a range of 110 feet, which can be linked with a mesh system for larger homes.
Running on a Broadcom dual-core processor that peaks at 1.8GHz performance is not this WiFi device's issue. It also has optimization tools such as antivirus, QoS, and parental controls. Its price is set at USD$150.
Conclusion
Sorting through the various reputable brands in this review, you can be certain of quality connections on all levels. More than one of these options will suit your personal WiFi needs. Hence, it lies in the user's hands to decide on the WiFi router they want after all. This can also be influenced by price, utility, maximum speeds, and more.