Search engine optimization or SEO aims to improve your site ranking, not only to drive traffic and generate leads but also to establish a long-term relationship with your customers and investors. That's why a good SEO practice is paramount to getting organic traffic that can provide a domino-like effect on all site metrics.
You can entrust your site to an SEO company to benefit from their expertise, experience, and skills. Here are the questions you can ask before hiring an SEO company:
1. How do you deliver SEO results?
It's crucial to check an expert site that can provide complete information about SEO and related services, so website owners can be helped how to hire SEO companies the right way. A good SEO company will clearly explain how they're able to deliver promised services to gain the best results.
Here are the three major components of a good SEO strategy:
User experience (UX) — It refers to a major component of SEO that involves content optimization. A good SEO company can explain how they analyze user experience and the tools they use to improve site navigation, keyword optimization, and monitor UX metrics during an On-page SEO review.
Technical SEO — This facet of SEO focuses on technical aspects like site speed, structure, scripts, and codes. As much as possible, you want to avoid 404 errors and resolve redirects quickly. Choosing an SEO specialist who has in-depth knowledge and skills in technical SEO will ensure that search engines can detect your site.
Off-page SEO — One major SEO goal is to increase domain authority, and you can attain this goal through Off-page SEO. So, it helps to hire an SEO expert who can provide your site backlinks with high-quality properties. Increase brand awareness, improve site popularity, and establish strong site partnerships through site links.
Note: Modern SEO is a holistic approach, so make sure to choose an SEO company that can manage the three major components of it. By recognizing and availing of full services, you're just one step closer to your site's short-term and long-term goals.
2. How long will I see the results?
While many sources would tell you that you can see to start results in 6 to 12 months, the length of time to see desirable results depends upon a lot of factors. You need to look at actionable data and not just pure analysis. An SEO company can promise that you'll land number one in 100 days, but expectations and strategies should be presented.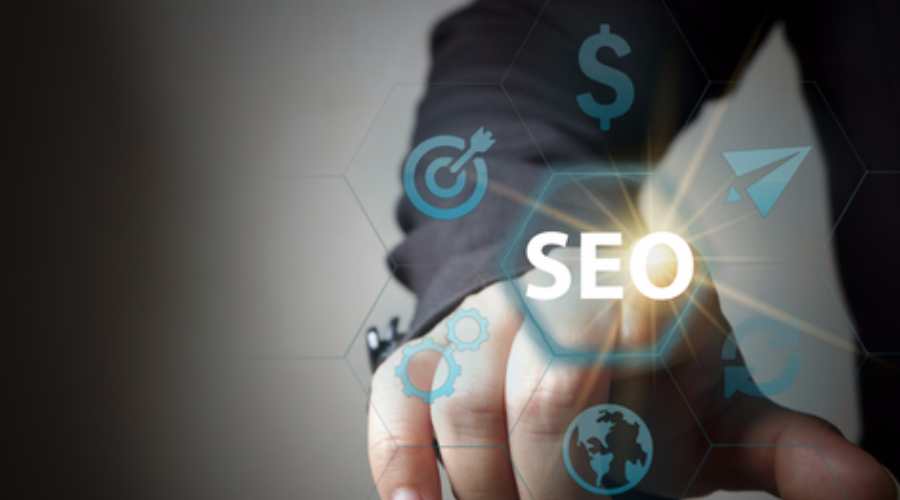 Here are the factors that influence SEO results:
Site Niche — The popularity of your site drives traffic, leads, and conversions.
Domain Rating — It's vital to consider your site's previous performance because it can significantly affect future results.
Keywords — Optimization of your site depends on the words or phrases that online users commonly use, versus the keywords used in your web content.
Links — The direct and indirect methods of link-building, such as social media, influencers, and brand signals affect results.
3. How do you improve mobile SEO?
Mobile is a crucial SEO consideration. Mobile-first index is now part of Google's SEO algorithm. Mobile optimization is critical because the majority of online users are mobile users, such as easy access through a smartphone, tablet, and smartwatches. Ask the SEO company if they perform a mobile site audit, otherwise, better look for someone who does it.
Here are the current trends in mobile SEO:
Voice-activated or voice search — Broaden your customer base by giving an avenue for the elderly, disabled, and busy people to be able to search your site via voice search.
AI-based SEO approach — With the emergence of Alexa and Siri, less than 100 USD purchases are ordered via smart speakers.
4. Can you help incorporate SEO with our marketing strategies?
SEO is a part of digital marketing. You'll find companies that perform SEO job in isolation, and you should avoid dealing with them. Choose someone who is open to collaboration. It's because SEO should go hand-in-hand with social media marketing, content marketing, and public relations for effective link-building. No matter if you're doing marketing for MSP, fortune 500 or an ice cream shop people, trust real people.
5. How much does it cost to avail your SEO services?
According to Ahrefs, the average rate that SEO agencies ask is 100 to 150 USD per hour. For the monthly retainer or if you choose to pay monthly, the fee is usually 501 to 1,000 USD. For project pricing, the cost is 501 to 1,000 USD on average.
Conclusion
By asking the above questions to prospective SEO companies, you'll be able to narrow down your choices and choose the best one for you. Remember that a good SEO company doesn't provide too good to be true promises without proof. Choose one that can deliver promised services with clear strategies, foolproof credentials and evidence.