Offensive Security released the forensics and security distribution Kali Linux 2021.1.
The new Kali Linux comes with Xfce 4.16, an updated modular desktop with a modified GTK3 theme, which has only recently received a facelift, and new security tools. Alternatively, the popular and customizable desktop environment KDE Plasma 5.20 is also available.
Based on the Linux 5.10 operating system kernel, the creators have presented their new operating system designed for digital forensics and penetration tests.
Like its predecessors, Kali Linux 2021.1 is primarily aimed at forensic scientists and security researchers but also at users who want to check their system for weaknesses and protect it from prying eyes.
The foundation for Kali Linux is still the well-known and extremely stable Debian GNU / Linux. Visually, some tricks were used on the distribution. Kali Linux 2021.1 uses its own GTK3 theme for the first time, which is based on black and gray tones with blue accent colors. The new design of the distribution is now consistent and more homogeneous than before.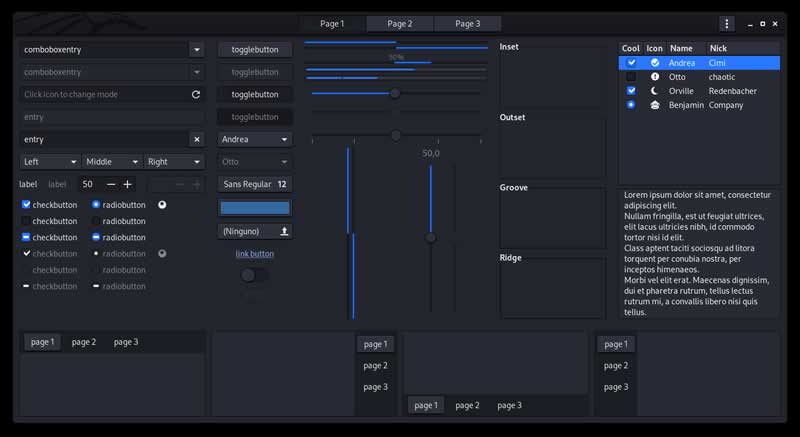 Developers have numerous small and larger "Terminal tweaks" for the consoles xfce4-terminal, tmux, tilix, konsole, terminal and mate-terminal incorporate them into Kali Linux 2021.1.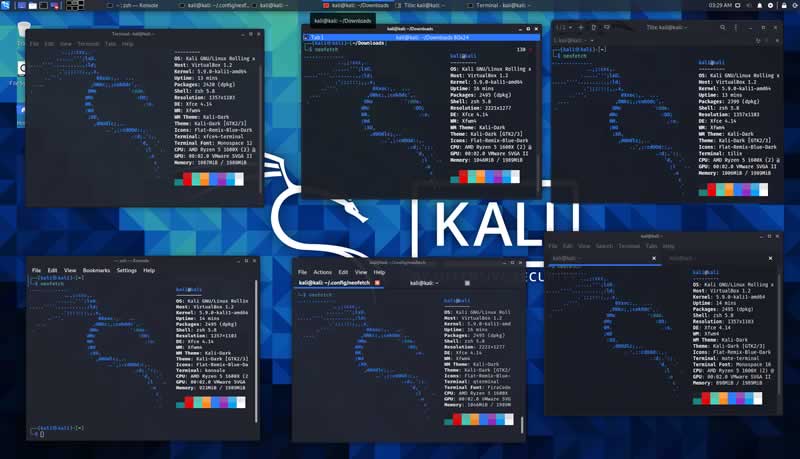 "When we use Kali, we spend a significant amount of time using the command line. A lot of the time, we do it using a local terminal (rather than in a console or remote SSH). With the options of desktop environments, there are also choices when it comes to the terminals (same with what shell to use)."
Through the cooperation with the security companies BC Security and Joohoi, users also get access to the tools Empire, Starkiller, and the Fuzz Faster U Fool.
New security tools
Airgeddon – Audit wireless networks
AltDNS – Generates permutations, alterations and mutations of subdomains and then resolves them
Arjun – HTTP parameter discovery suite
Chisel – A fast TCP/UDP tunnel over HTTP
DNSGen – Generates combination of domain names from the provided input
DumpsterDiver – Search secrets in various filetypes
GetAllUrls – Fetch known URLs from AlienVault's Open Threat Exchange, the Wayback Machine, and Common Crawl
GitLeaks – Searches Git repo's history for secrets and keys
HTTProbe – Take a list of domains and probe for working HTTP and HTTPS servers
MassDNS – A high-performance DNS stub resolver for bulk lookups and reconnaissance
PSKracker – WPA/WPS toolkit for generating default keys/pins
WordlistRaider – Preparing existing wordlists
The Kali NetHunter, with the help of which Kali Linux 2021.1 also runs on the smartphone, is also receiving further adjustments and now runs on more models.
You can download Kali Linux 2021.1 from official website or upgrade the existing installation.