Two years later, the Lenovo ThinkPad X1 Fold is renewed at IFA 2022. The second generation of the Lenovo Thinkpad X1 Fold is bigger, thinner and significantly more powerful.
Lenovo Thinkpad X1 Fold comes with a 16.3-inch screen with 2,024 x 2,560 pixels, and the device can be folded into a notebook with two 12-inch screens. While the notebook has grown by almost 22 percent diagonally compared to the first generation, it has also become 25 percent thinner. At IFA 2022, Asus also launched its foldable laptop, Zenbook 17 Fold OLED, with 17-inch foldable OLED display.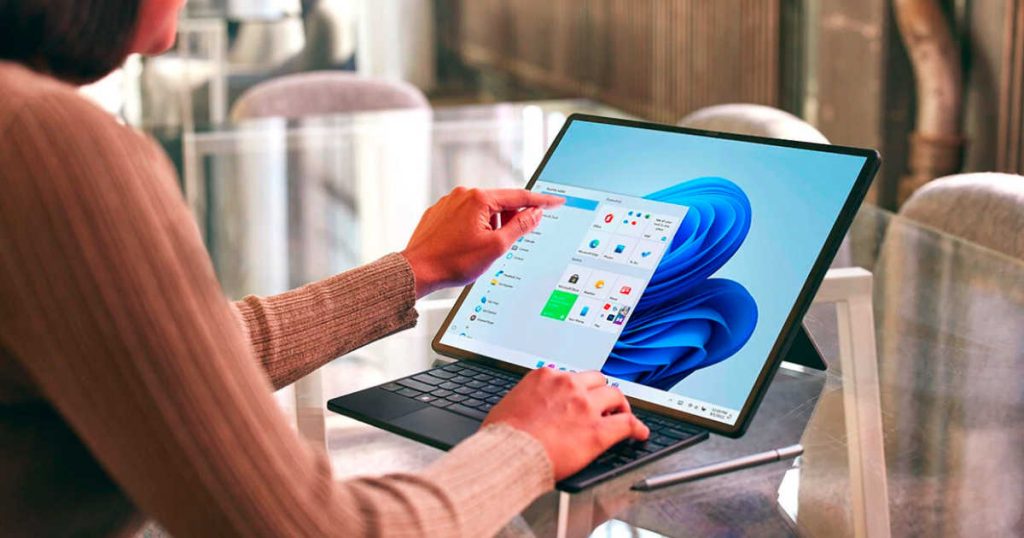 As usual with Lenovo, the hardware can be configured, and there is a choice between various Intel Core i5 and Core i7 of the 12th generation. All processors are passively cooled, so the power consumption of the CPU is limited to 13 watts. There is also up to 32 GB DDR5 RAM, an SSD with up to 1 TB and an LTE/5G module if desired. Windows 11 Home or Pro is used as the operating system. A Wacom pen is optionally available, which can be magnetically attached to the housing.
However, Lenovo has not made any upgrades in the battery department. At 48 watt-hours, the capacity has even dropped slightly compared to the previous 50 watt-hours. Based on the predecessor and a few improvements in efficiency, you can expect a runtime of around five hours, depending on usage.
The price of the ThinkPad X1 Fold, including Wacom pen, kickstand and keyboard unit, starts at $2,499. The devices are expected in December 2022.