The MacBook came from the iBook and PowerBook product lines after Apple transitioned away from Intel processors. This Apple laptop line consists of the conventional MacBook, Air, and Pro versions. Apple's laptops are no exemptions regarding damages from different sources. If harm occurs to this device, and it's out of warranty, you may want to choose specific repair options to lessen costs. Here are four choices you can invest your time and money in when you need to repair a MacBook.
1. Find the Source of the Problem
You can start cutting costs for MacBook Repair services right at home. If you can turn the laptop on, troubleshoot the device until you know the source of the problem. Professional gadget fixers may charge extra for checkups and maintenance procedures. You can avoid these additional fees by identifying the problem of your MacBook first before consulting a technician.
A few MacBook problems you may encounter might include the Apple laptop:
Fails to boot or turn on
Displays a blank blue or gray screen upon startup
Fails to shut down properly
Freezes
Has significant lags and slowdowns
Bluetooth or Wi-Fi device not functioning
Battery draining faster than normal
You can start troubleshooting your MacBook laptop by taking note of any error messages that pop up. Also, check any hardware connected to the computer for signs of physical damages. Check for any app or file compromised by a cyber attack like the Apple hacking in 2016. Last, run the Disk Utility if there are any concerns regarding the device's disk.
2. Use the Disk Utility
The MacBook Disk Utility can help save your out-of-warranty device from significant repair costs. This built-in application can help you fix specific disk problems like:
Unexpected quitting for multiple apps
Corrupted files
External devices not working properly
Improper loading or shut down of the operating system
Invest your time and effort in using this built-in software to help save your out-of-warranty MacBook. Here's a quick rundown of the steps on how to use this utility tool for your Apple laptop:
Restart the MacBook
Hold the Command and R keys at the same time until the Apple logo appears
Release these keys afterward
Click "Disk Utility," and press continue
Click "View," then "Show All Devices"
Select the disk to repair in the sidebar
Click "First Aid"
Click "Run"
If specific symptoms persist, then it might be time to contact a professional MacBook repair service.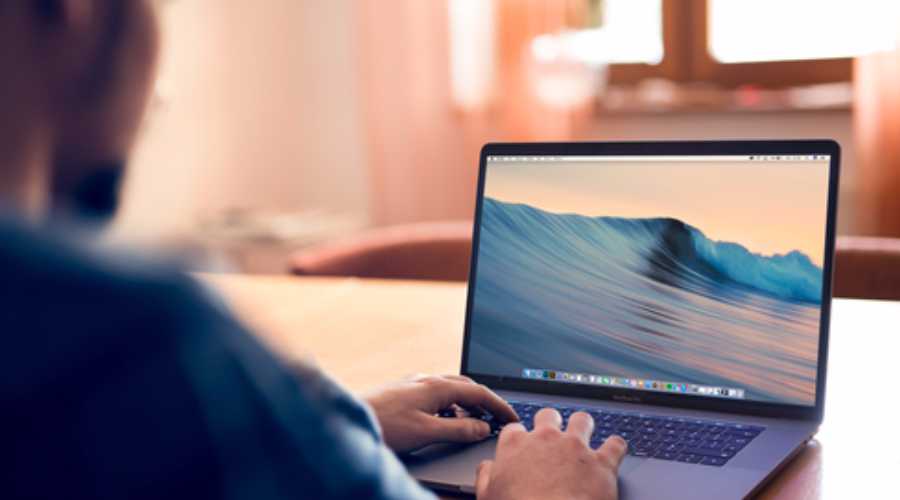 3. A DIY Fix for No Sound on a MacBook
If the problem on your MacBook is it doesn't emit any sound from its built-in or external sound system, you can troubleshoot and fix the issue using DIY techniques.
Once again, here's a quick overview of the steps you need to do to isolate and repair this particular problem:
Open the Sound settings from System Preferences
Click "Output"
If you're using an external sound system, check if the device is on the list
If the external sound system isn't on the list, its drivers may be corrupt or faulty
Reinstall the drivers if necessary
If the built-in speakers are defective, check to see if "Internal Speakers" is on the list
If the "Internal Speakers" option exists, update its driver
Conflicts may occur when you install an external sound system on your MacBook. If it happens, both the outer and built-in speakers won't function correctly. If the sound disappears from your Apple laptop after installing the drivers on your external sound system, uninstall its drivers first and restart the computer. Verify if the problem persists after that step.
4. Look for Extended Warranties from Credit Card Companies
Specific credit card companies may offer extended warranties for individual device purchases. For example, a credit card firm may provide an extra one year of warranty on your MacBook on top of its current coverage.
You may need to acquire a written diagnostic from an approved gadget repair shop to show to your credit card company. Once approved, you can have your MacBook repaired while the credit card firm reimburses you for the charges.
Limited options exist for out-of-warranty MacBook devices. Still, it doesn't mean that it may be impossible to repair issues concerning your Apple laptop. For instance, if you have an out-of-warranty MacBook Pro, consider using the tips mentioned above first. After locating the problem, use DIY methods to isolate the issue. If all else fails, then it might be time to consult the services of a third-party Apple device technician.