Everyone is now talking about the metaverse, recently fueled mainly by Meta, Facebook's parent company. While the concept dates back several years, and now it became a trend after Mark Zuckerberg put it in the crosshairs of millions of people. As always, like any other tech innovation, other companies are also planning to jump on the metaverse train, including Microsoft.
This Tuesday, they announced that Microsoft Teams will allow users to use animated avatars instead of their webcam image.
During Microsoft Ignite, the annual conference designed for IT professionals and developers, proposed the creation of a metaverse but connected to many aspects of the physical world and with areas to be promoted slightly different from those of Meta.
Microsoft updates Teams with a new function to make video communications more immersive — Mesh — the new feature, announced at the Ignite 2021 annual event, will mark the shift from 2D to 3D. Instead of the flat images captured by cameras, Microsoft Mesh introduces 3D avatars, customizable according to user preferences. Avatars that will gather in three-dimensional virtual spaces designed to reproduce conference rooms, lounges, meeting rooms or in general any space a company decides to use for meetings.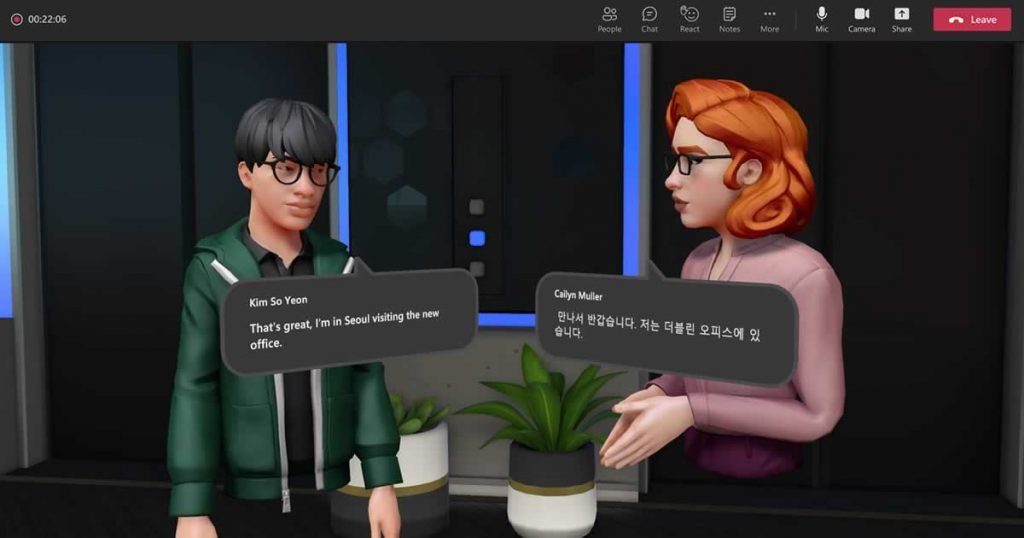 Mesh also includes functions for sharing and common editing of documents within these virtual rooms, which will be accessible via computers, mobile devices.
The good news is that they won't need an augmented reality headset or additional hardware. Microsoft will use artificial intelligence to animate the avatar. This is a new step towards a kind of 'metaverse' that will be deepened with Mesh.
Microsoft tested the technology with Accenture even before the pandemic by building the Nth Floor, a virtual campus for employees. However, the company's vision also encompasses Xbox and gaming in general. Can you imagine a metaverse from Halo or Minecraft?