Firefox browser will become even more private with a new cookie restriction feature. Mozilla has announced that in future, all Firefox desktop users will be provided with the so-called Total Cookie Protection by default.
Initially, the Total Cookie Protection feature appeared about a year ago in Firefox's "strict" enhanced protection mode. It was later added as a default in private window mode, and earlier this year, the company added similar functionality to Firefox Focus for Android. Finally, the security and privacy feature is now applied by default.
According to Mozilla, Total Cookie Protection aims to solve one of the internet's biggest privacy problems.
It prevents trackers from linking users' activity on different sites. This reduces the amount of information that companies can collect about users.
From now on, only the site from which it was downloaded will have access to a specific cookie. Therefore, it became difficult to collect information about the user. Third-party sites will not know now that you, for example, we're looking for where to buy clothes. The corresponding advertisement will not appear in the browser. Although, the feature does not block ads.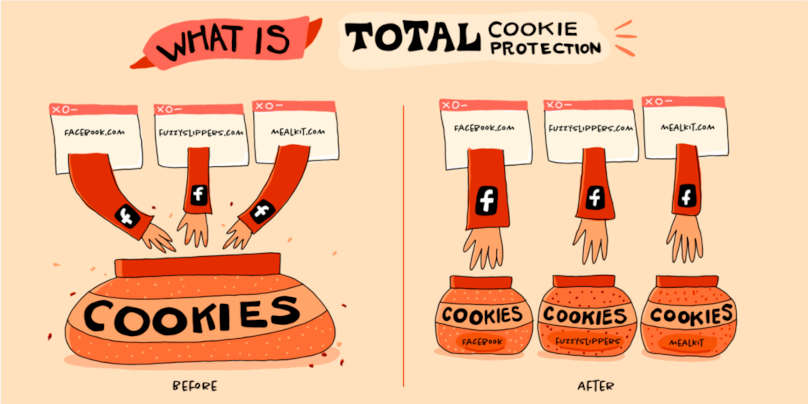 Total Cookie Protection is enabled by default for all Firefox web browser users on Mac and Windows operating systems starting June 15th 2022.