"Pokemon GO" – new trending game from Nintendo and Niantic already hit internet. According to data from SimilarWeb, Pokemon Go has already been installed on more Android smartphones in the US than dating app Tinder.
Also Read : After 6,607 Failed Attempts, A Gamer Made Super Mario To Save The Princess In Less Than 5 Minutes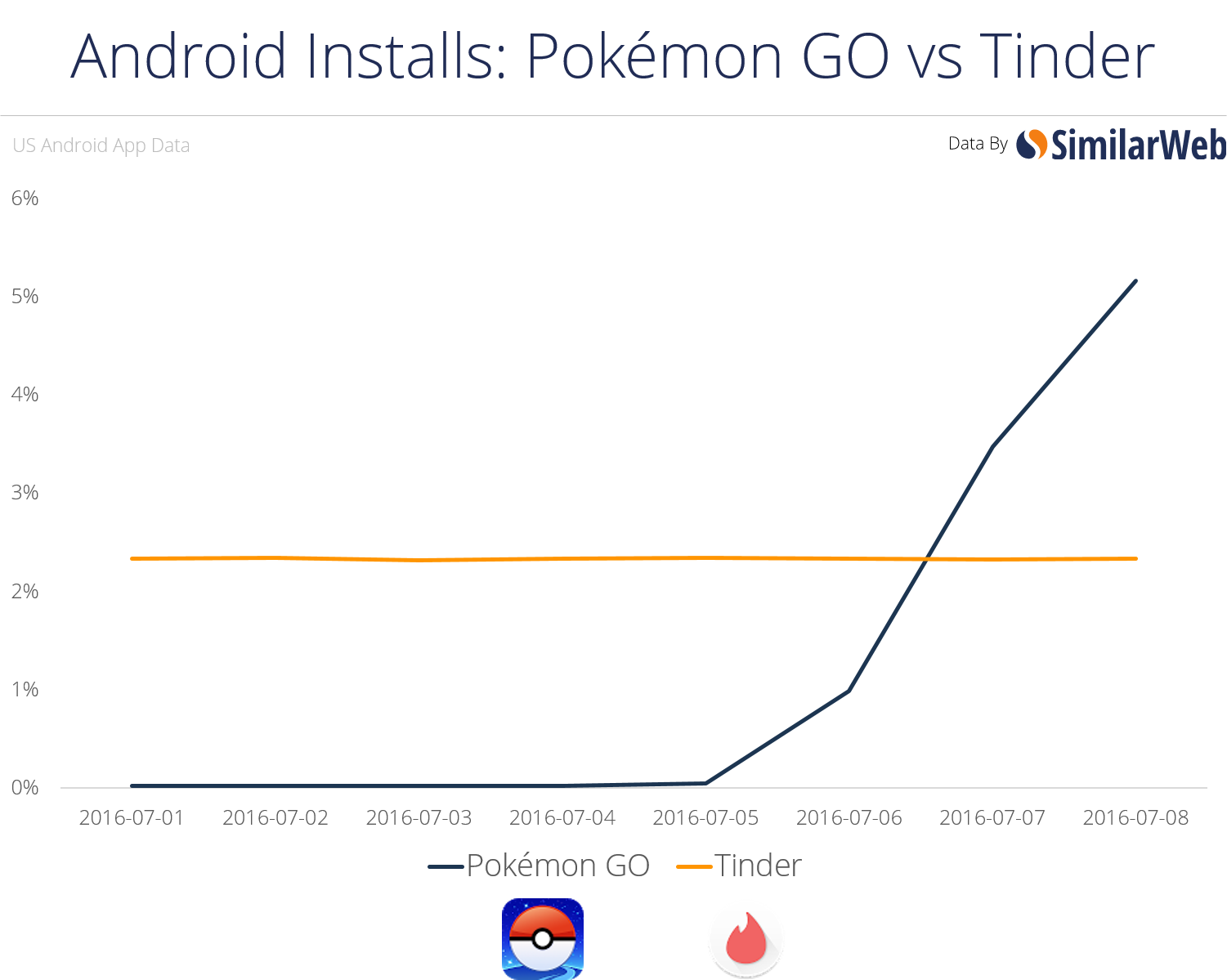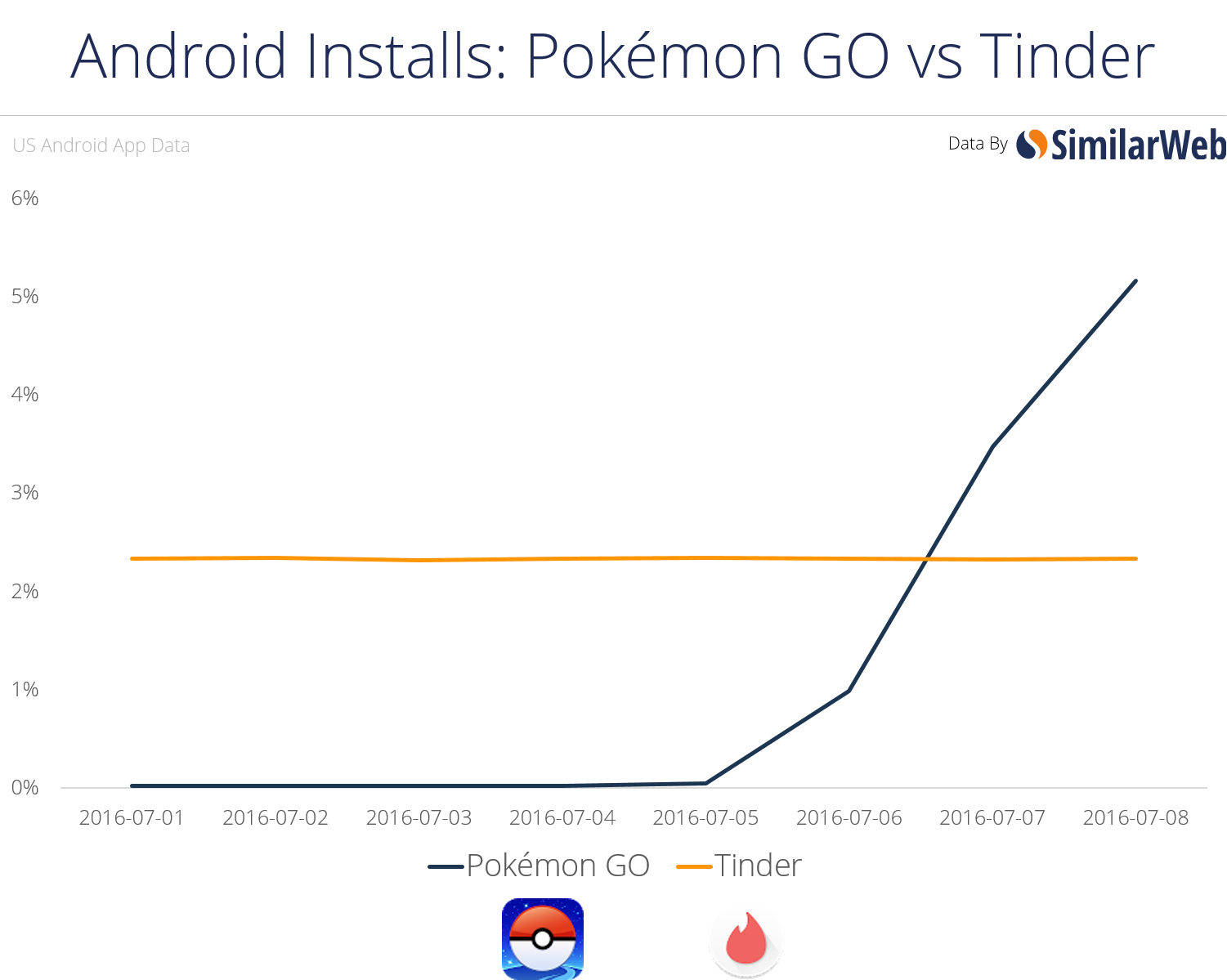 As of 48 hours ago, Pokemon GO was installed on 5.6% of all Android devices in the United States and as of July 8th, the app was being used for an average of 43 minutes, 23 seconds a day, higher than Whatsapp, Instagram, Snapchat, and Messenger.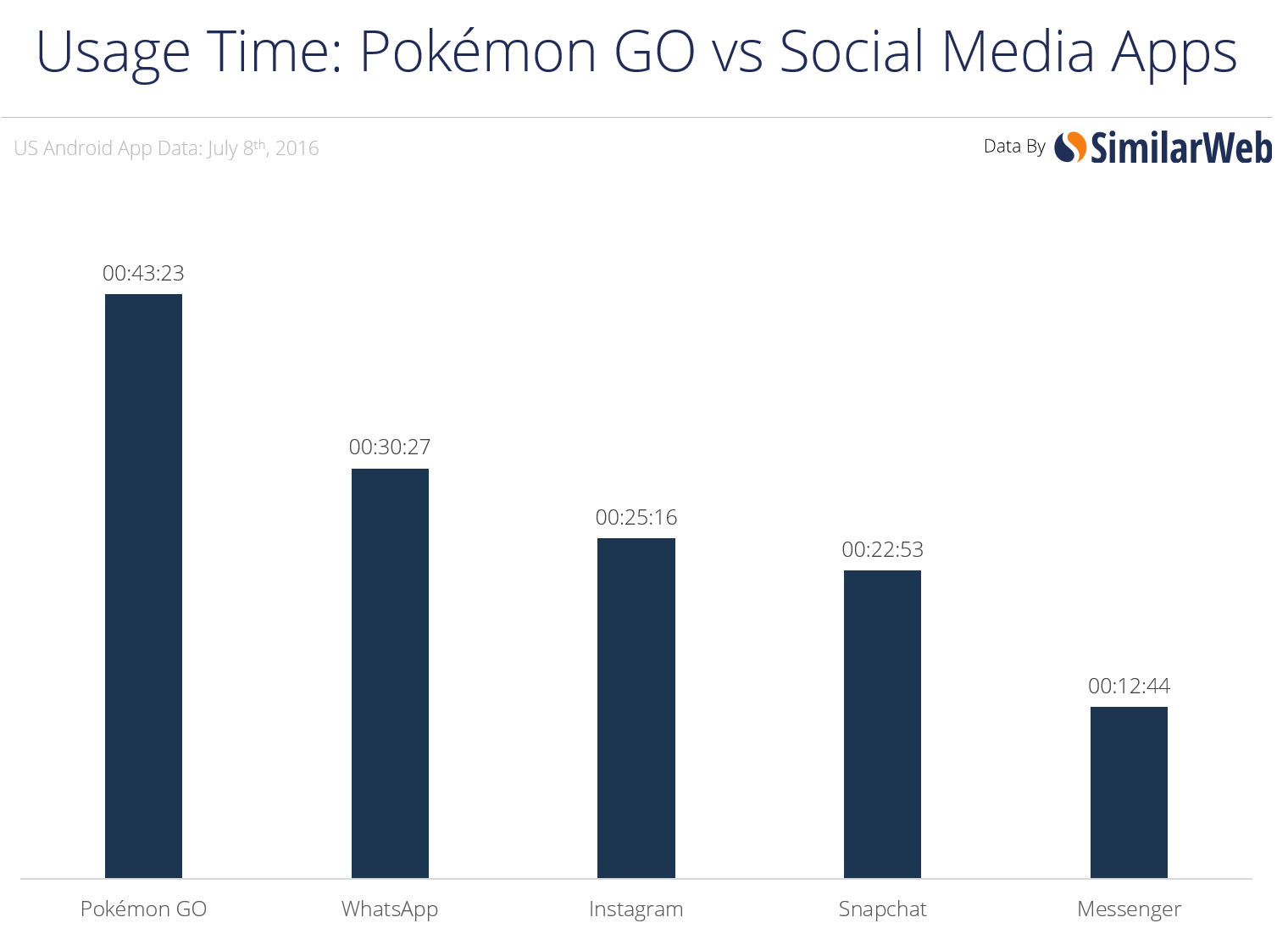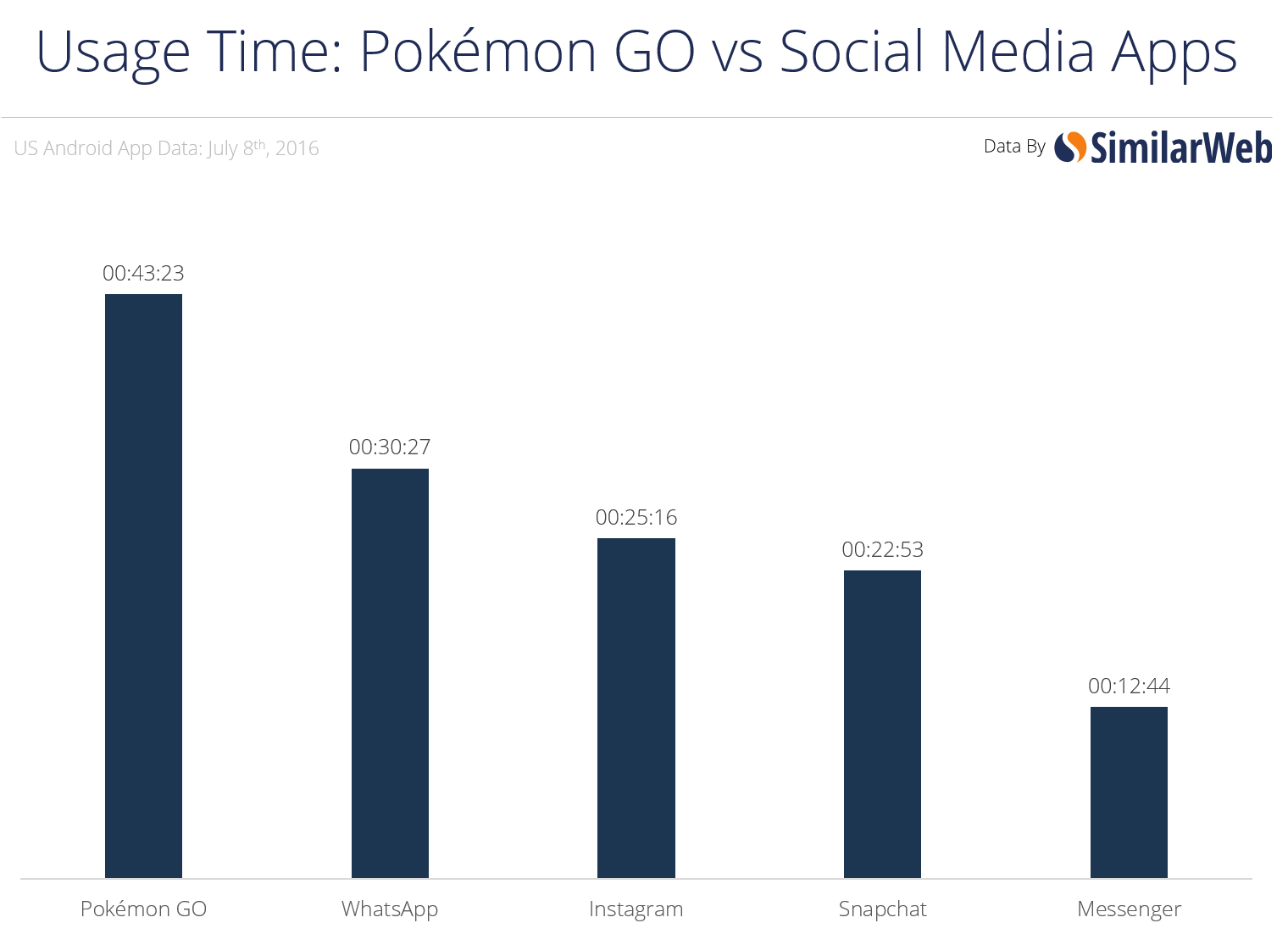 According to a different metric, "Pokemon Go" is set to shortly overtake social network Twitter.
Also Read : A Group Of Gamers Recreating Entire GTA 5 In Minecraft
Pokemon GO hasn't even launched globally. It's currently only officially available in the US, New Zealand, and Australia. Niantic Labs has actually paused their global roll out due to overwhelming demands placed on their servers.
Outside of the US, users around the world have been trying to download Pokemon GO using an apk, bypassing the official app store. Since the app's release, traffic to apkmirror.com absolutely exploded, increasing from just over 600,000 visits on July 5th to over 4 million visits on July 6th.
This massive interest in Pokemon GO has helped Nintendo Co's stock surge more than 20%.
Also Read : A huge home built computer only for playing Tetris