Now it's official, Pubg unban is soon going to happen with the launch of Pubg Mobile India edition.
PUBG Corporation has now officially announced the launch of a new game called PUBG Mobile India — created specifically for the Indian market. The announcement came via the company's official Indian Instagram handle @pubgmobile.in.official.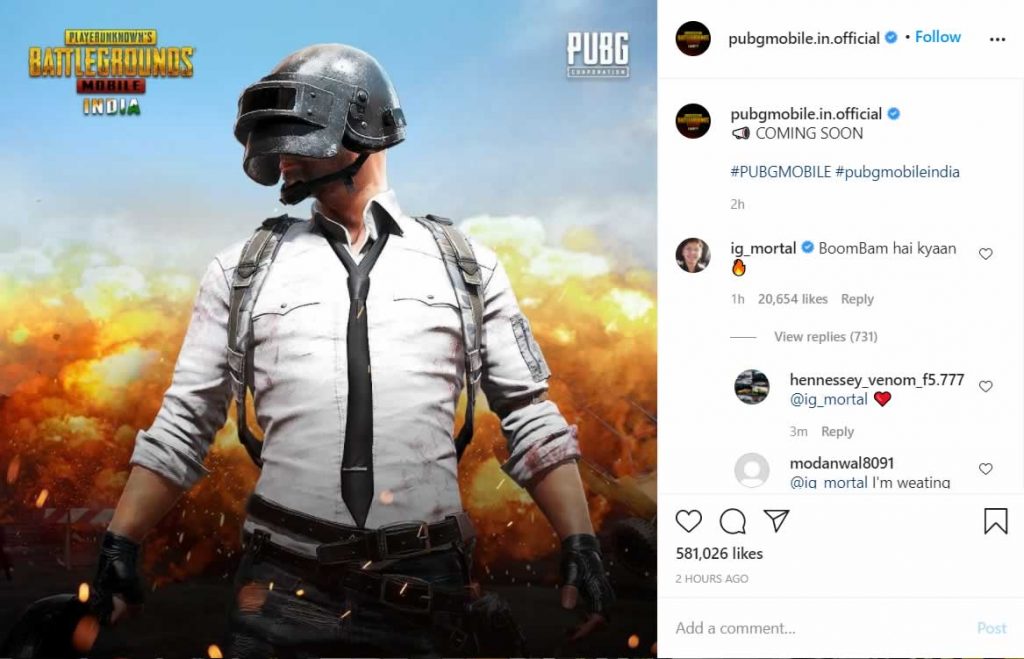 Pubg Corporation assures that the new game will maximize data security for its players and follow all the local regulations. Also, there will be regular audits and verification on the storage systems to keep all the personal data safe.
Moreover, in the new Pubg Mobile India, you will see improved in-game content and unique customization options in order to "reflect local needs." There will be a virtual simulation training ground setting, default clothing on new characters, and less gore — green hit effects instead of red. Also, there will be a restriction setting to control game addiction among young players.
Apart from that, PUBG Corporation is also planning to establish a local office with over 100 employees to enhance communications and services with players such as business, eSports, and game development. Krafton, the parent company of PUBG Corporation, also plans on investing $100 million in India to facilitate the new unit.
So far, there is no word about the exact date of when the game will be made available.