Every invention is the life and hard work of an inventor, and most of them are lucky to present their inventions to the world and receive applause and fame. But there are some inventors who got killed by their invention because of their stupid mistakes or accidental causes. So in this post we are going to share list of inventors killed by their own inventions.
Inventors Killed by their Inventions
---
1. 

Marie Curie (1867–1934)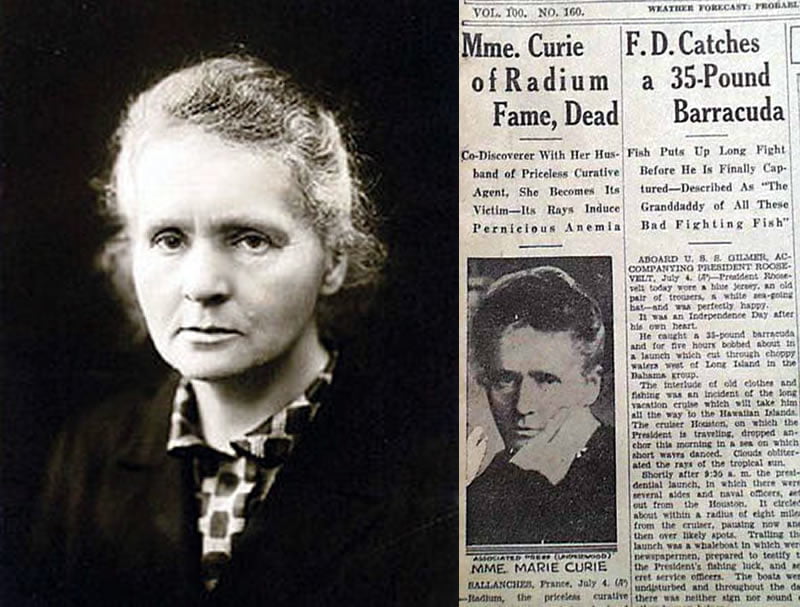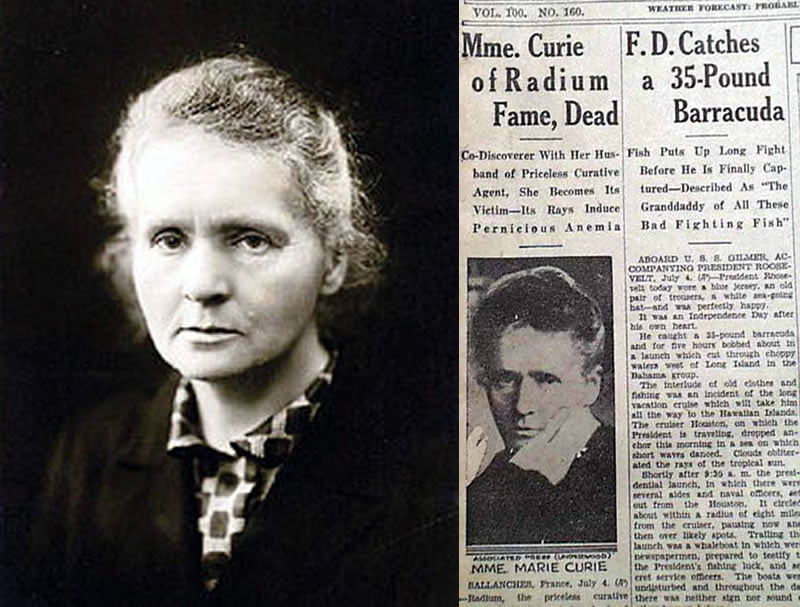 Yes we know Marie Curie, a physicist and chemist best known for her work on radioactivity; however, she also discovered the elements polonium and radium. And when someone asks us -"Name some inventors killed by their own inventions", then first name pops up in our mind will be Marie Curie.
Marie Curie  died of aplastic anemia as a result of prolonged exposure to ionizing radiation emanating from her research materials. The dangers of radiation were not well understood at the time. Did you know -She was the first woman to win a Nobel Prize, the first person and only woman to win twice, the only person to win twice in multiple sciences.
2. 

Franz Reichelt (1879–1912)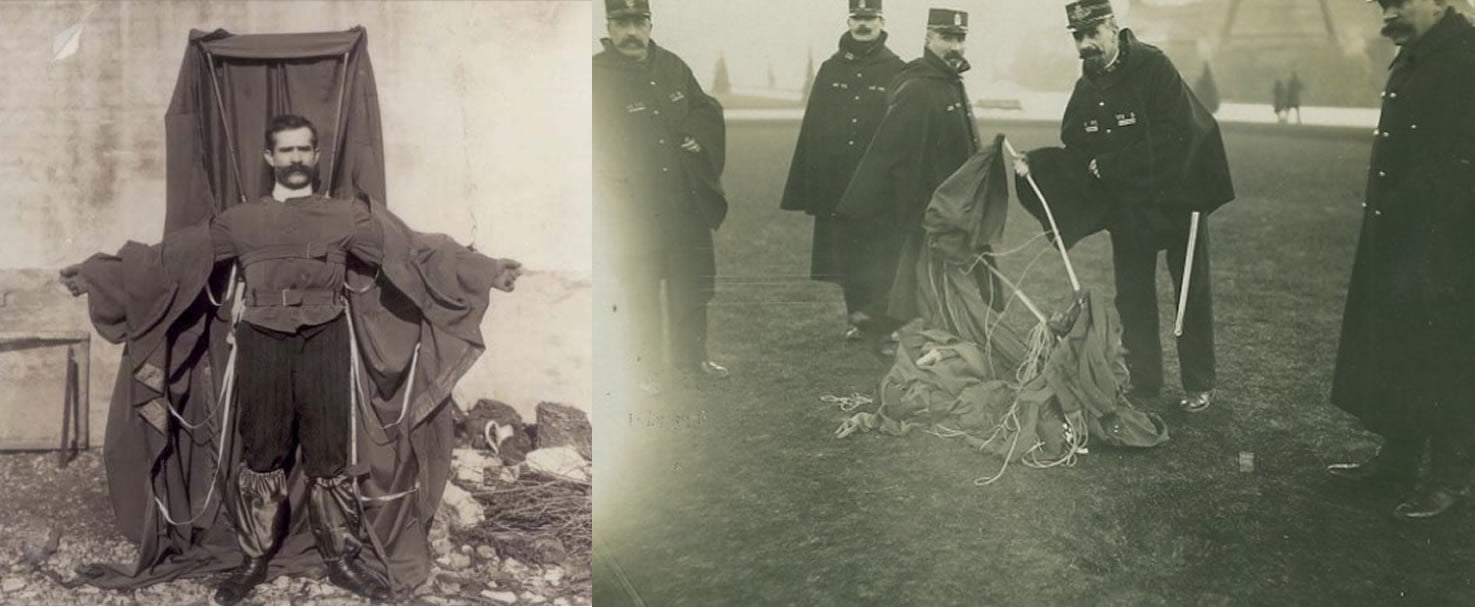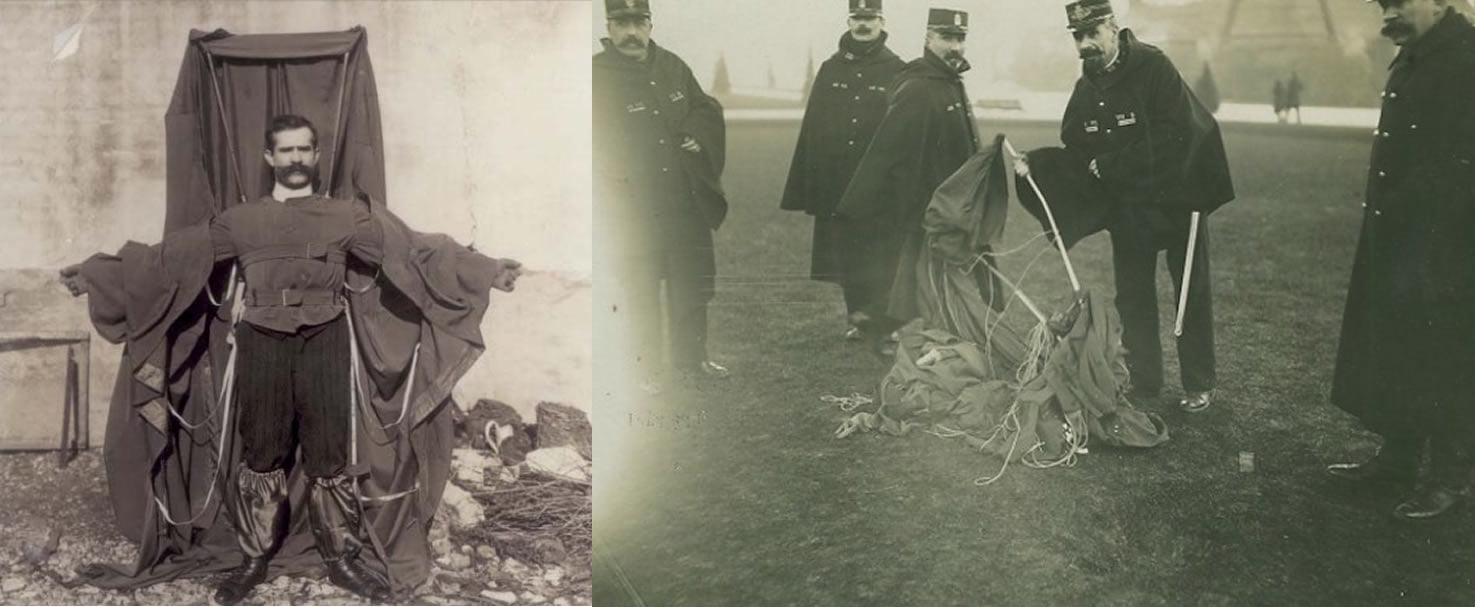 Franz Reichelt Austrian-born French tailor, inventor and parachuting pioneer, now sometimes referred to as the Flying Tailor, who is remembered for jumping to his death from the Eiffel Tower while testing a wearable parachute of his own design.
It was his first attempt with the parachute, and he had told the authorities he would first test it with a dummy. So initial experiments conducted with dummies dropped from the fifth floor of his apartment building had been successful, but he was unable to replicate those early successes with any of his subsequent designs.
3. 

Sylvester H. Roper (1823-1896)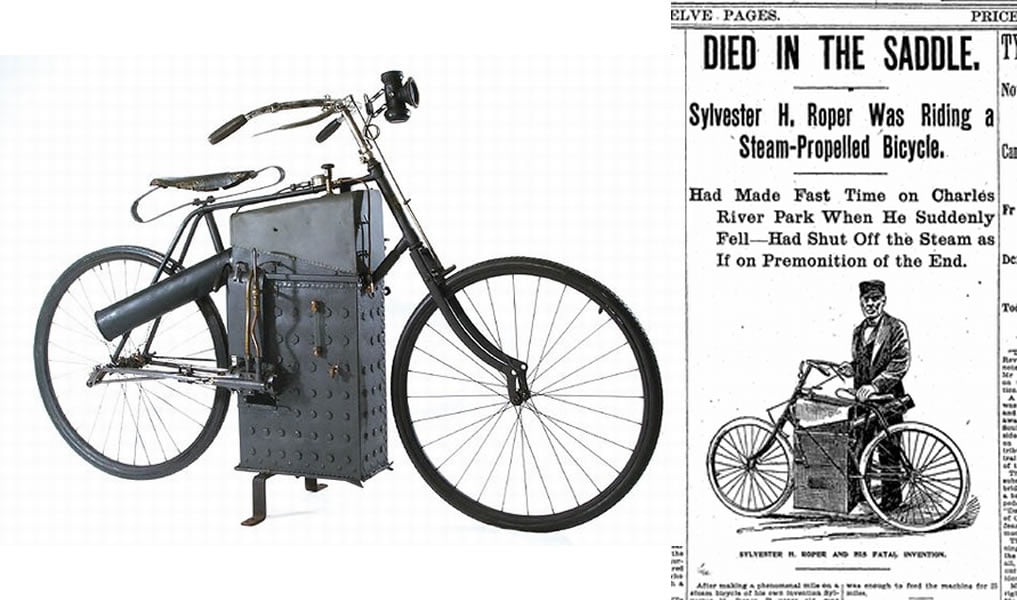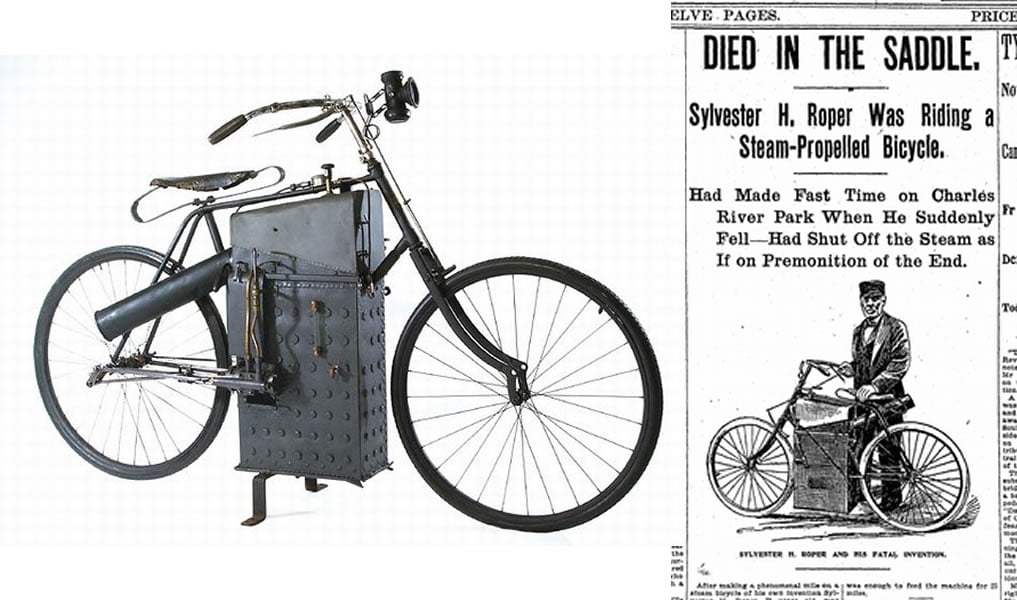 Sylvester H. Roper invented the Roper steam velocipede of 1867–1869 may have been the first motorcycle and  also he is also the inventor of the shotgun choke and a revolver repeating shotgun.
On 1 June 1896, Roper rode died one of his later velocipede models with a steam engine added. He was seen to wobble and then fall on the track, suffering a head wound, and was found dead. After autopsy, the cause of death was found to be heart failure, although it is unknown if the crash was the cause of the stress on his heart, or if his heart gave out first which led to the crash.
4. 

Jean-François Pilâtre de Rozier (1754 – 1785)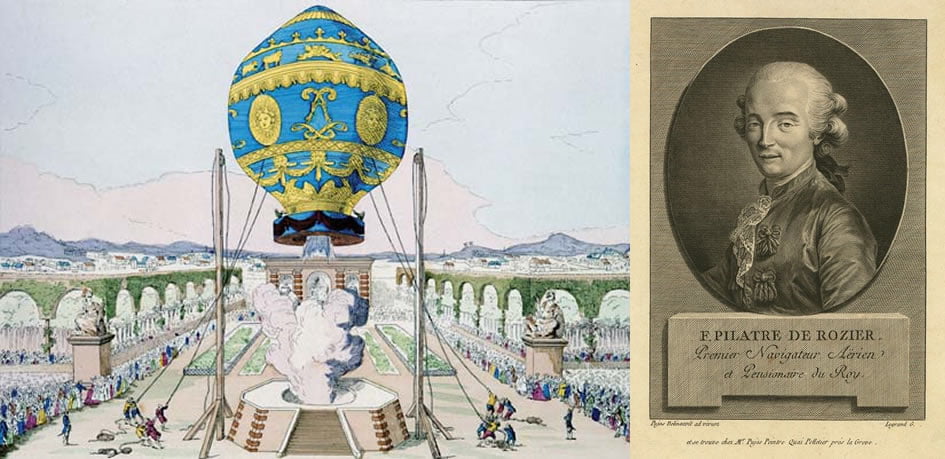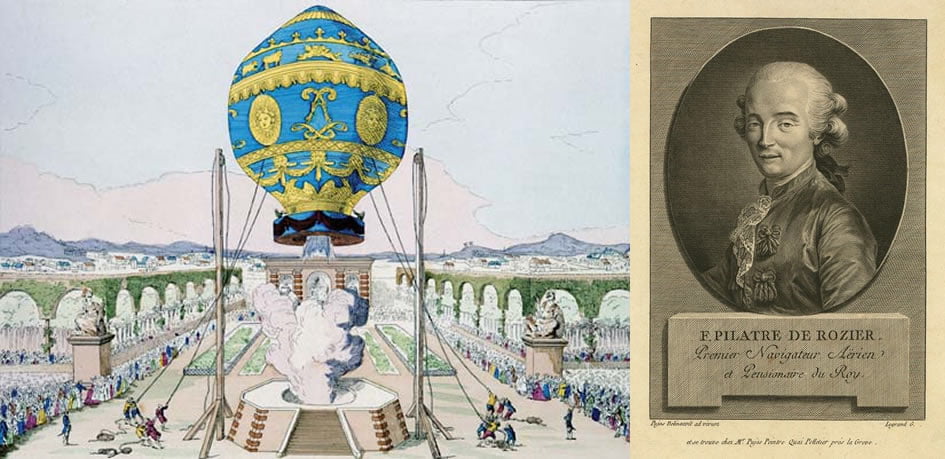 Jean-François Pilâtre de Rozier  was a French chemistry and physics teacher, and one of the first pioneers of aviation. He and the Marquis d'Arlandes made the first manned free balloon flight on 21 November 1783. And he was the first known fatality in an air crash when his Rozière balloon crashed on 15 June 1785 while he and Pierre Romain attempted to cross the English Channel.
5. 

Horace Lawson Hunley (1823-1863)


Horace Lawson Hunley , Confederate marine engineer and inventor of the first combat submarine, Hunley, died during a trial of his vessel. During a routine test of the submarine, which had already suffered one accident, Hunley took command. After failing to resurface, Hunley and the seven other crew members drowned. The vessel was later raised and used again in the first successful sinking of an enemy vessel (the USS Housatonic in 1864) by a submarine in naval history, but the submarine soon sank too.
6. 

William Bullock (1813-1867)


The father of the web rotary printing press and modern printing was killed by his own invention in a bizarre accident. Bullock tried to kick a driving belt onto a pulley but his leg was caught in the machine and crushed. Nine days later, he died during the operation to amputate his crushed limb, which had become infected with gangrene.
7. 

Aurel Vlaicu (1882-1913)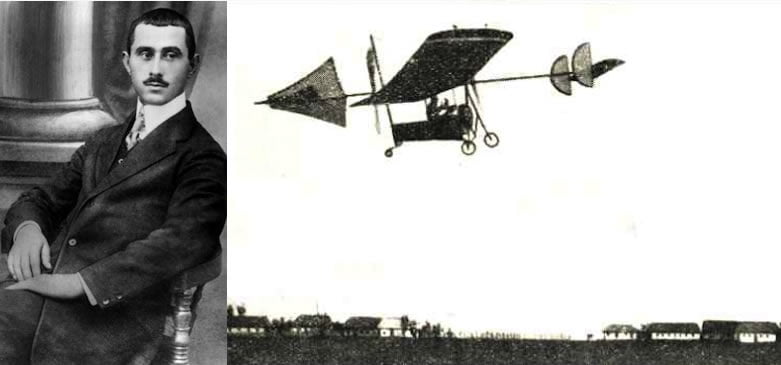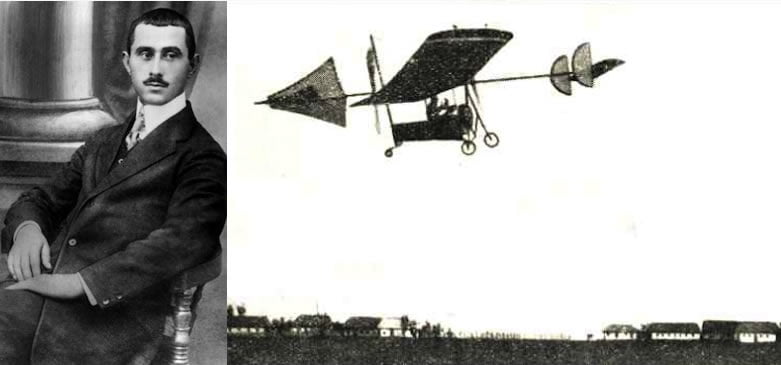 The builder of the first metal plane in the world died while attempting to cross the Carpathian mountains for the first time in the arrow-shaped Vlaicu II airplane on September 13, 1913.
8. 

Valerian Abakovsky (1895-1921)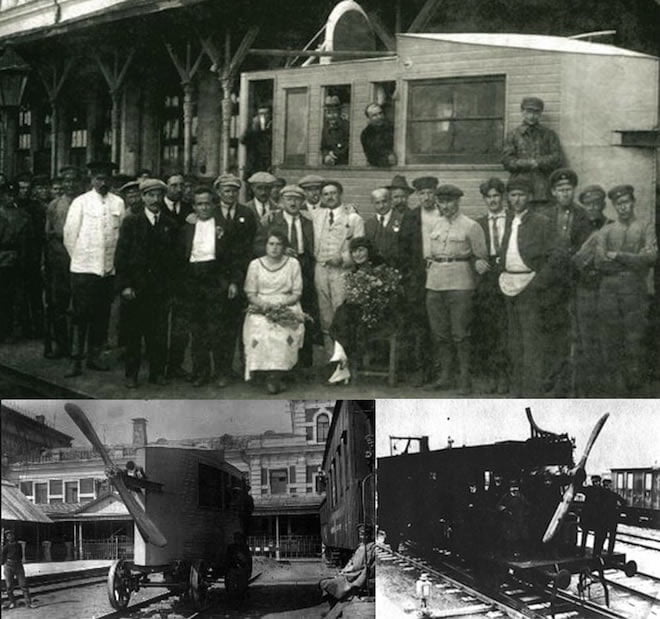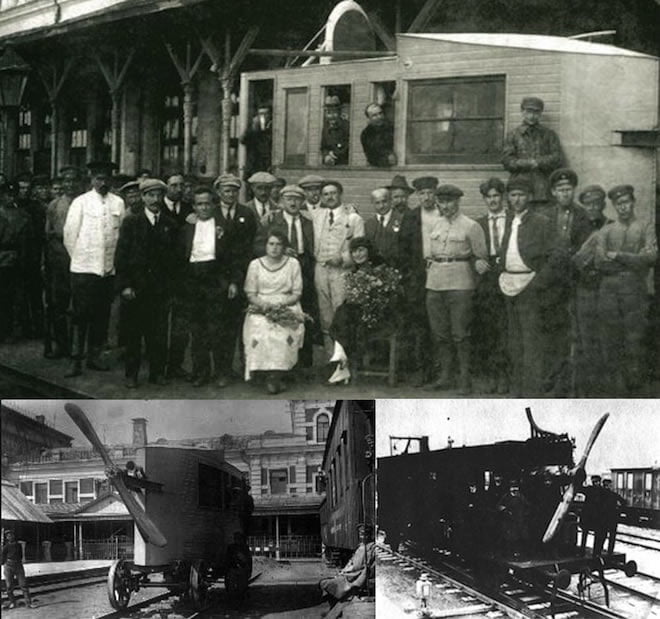 The Latvian-born inventor of the experimental high-speed railcar with an aero engine and propellers named Aerowagon—precursor to the German Schienenzeppelin—died on the return route to Moscow after a successful test. The railcar derailed and killed six passengers.
9. 

Max Valier (1895-1930)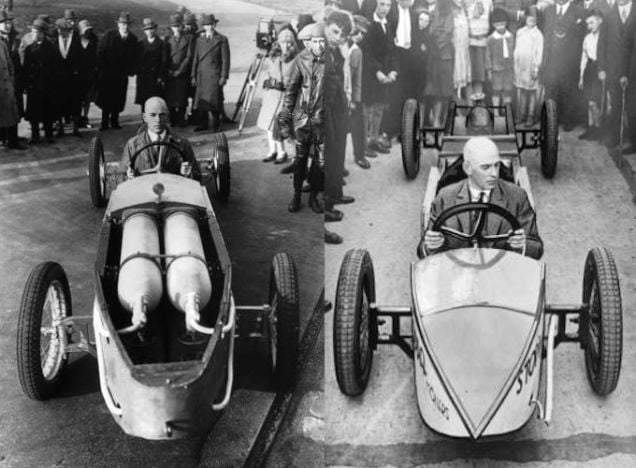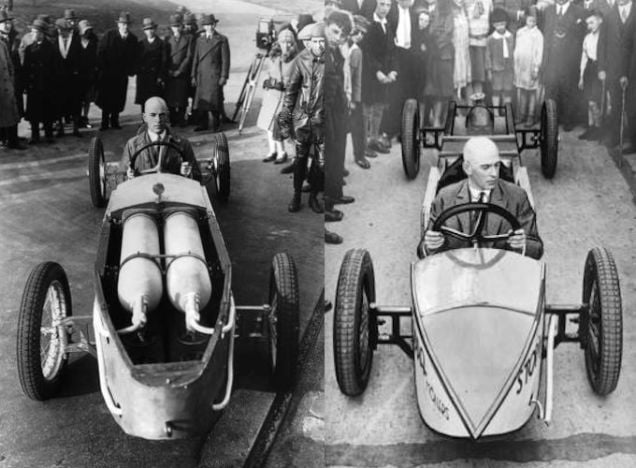 In the late 1920s, rocketry pioneer Valier and Fritz von Opel were working on rocket-powered cars and aircraft. The first successful test firing with liquid fuel was performed in January 1930, and on April 19, Valier performed the first test drive of a rocket car with liquid propulsion.
On May 17, during another test, the alcohol-fuelled rocket exploded on his test bench and Valier was killed.
10. 

Henry Smolinski (1933-1973)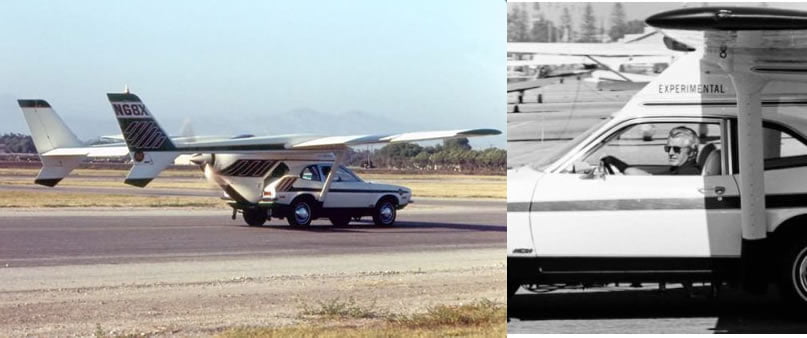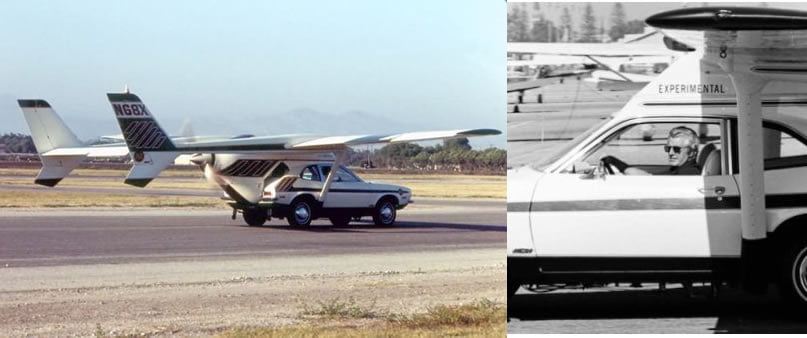 Smolinski and his partner, Hal Blake, founded Advanced Vehicle Engineers in 1971 to design and build a flying car. Their first (and only) prototype was the AVE Mizar, which combined a Ford Pinto with a rear end of a Cessna. The wings fell off during a routine flight, killing both of the engineers.