Mac computers are trusted by users because of their hardware endurability, system stability, and data security. However, since it is a digital device, there are chances for system crash like any other digital tools. A Mac may fail to boot up after a major OS upgrade, the use of Boot Camp, or virus infections to the startup volume.
It might stun you when your Mac can't finish starting up because you didn't expect the Mac would fail one day and leave the files on it inaccessible.
Is it possible to restore the files from the unbootable Mac? Is it possible to fix the issue and make the Mac boot? We believe you are having many questions. Don't worry. In this review, you will know a tool called iBoysoft Data Recovery for Mac, which can help you in this upset situation.
Why choose iBoysoft Data Recovery for Mac for unbootable Mac data recovery?
No bootable disk needed — Most free and paid data recovery applications only support creating a bootable disk on a good Mac and get files off the computer. What if you don't have an empty disk and another Mac for creating a bootable disk? The iBoysoft developers come up with a revolutionary solution to rescue files from the non-booting Mac – launching the software directly on the troubled Mac from Recovery Mode. No bootable disk is needed and no installation is needed either.
Simple and successful recovery — Restoring files from an unbootable Mac is not complicated. The command line to launch the software is simple and the files are only a few clicks away with its clear and friendly interface.
Lost APFS partition recovery — For accidentally deleted or lost APFS partitions on Mac's hard drive, the software can find them and extract important data from them.
Support Encrypted APFS — The iBoysoft application is one of the few data recovery applications that support encrypted APFS-formatted volumes.
Excellent compatibility — The software has updated and maintained to be perfectly compatible with the latest macOS 10.15 Catalina. In addition, it supports a large range of Mac OS back to OS X 10.7.
Flexible data recovery patterns — The software has a quick scan and deep scan modes for searching for deleted or lost files. In addition, it supports resuming the scan results for later recovery by saving session in a special format and uploading it to the software later.
How to rescue data from an unbootable Mac?
The data retrieving process is very straightforward and doesn't need any previous experiences.
Step 1: Restart the Mac and hold down Command + R keys.
At first, you need to restart the Mac by pressing the power button or utilize the Restart option after clicking on the Apple logo on the screen, and immediately press down Command + R keys. Remember to act fast before the Mac chimes.
Step 2: Release the keys when you see an Apple logo.
Don't let go of the keys halfway. If you see the loading bar processing slower than usual, it means you have done right and the Mac is booting into Recovery Mode. If your Mac can't boot into Recovery Mode, try to restart the Mac and hold down Command + Option + R or Command + Option + Shift + R to boot the Mac into Internet Recovery Mode.
Step 3: Enter the password.
Then you need to put in the correct administrative password and click Continue to allow you to make any changes to the Mac.
Step 4: Verify Internet connection.
Make sure the computer has a stable and strong Internet connection through Wi-Fi, hotspot, or a wired network.
The startup of Recovery Mode is complete until you see the macOS Utilities (or OS Utilities) in the middle of the screen. Click on Utilities at the top menu where the Apple logo is and choose Terminal from there.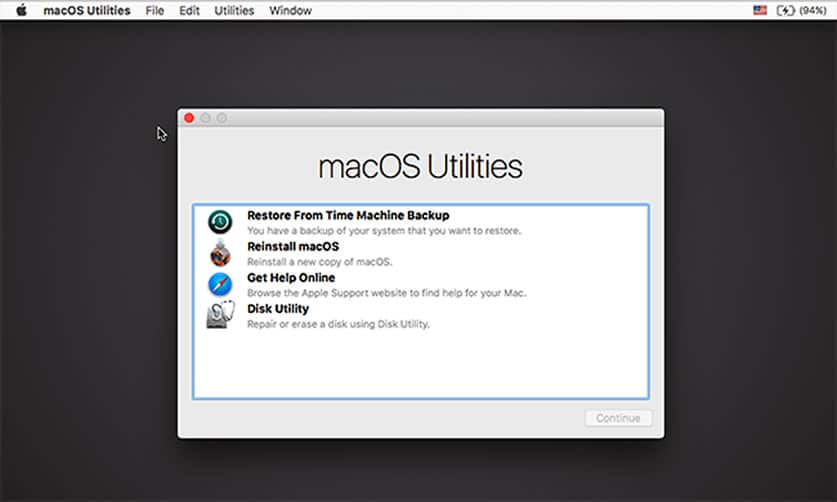 Step 6: Run the command line to launch the software.
iBoysoft developers keep making the command line simpler and simpler. You can find its latest and simplest command line to launch the software in this frequently updated guide.
Step 7: Select the Mac HD and scan for files.
All detected volumes will be listed. You can choose the whole disk or one volume to scan for files. Remember to keep a Deep scan ticked, because it will scan for the disk or volume thoroughly for most files and even for old deleted files.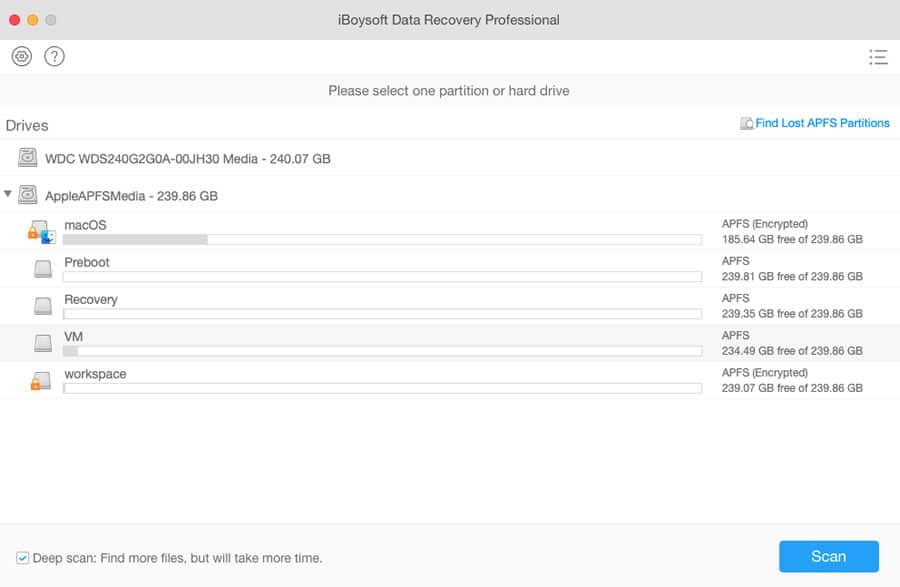 Step 8: Select the files you want to get back and click Recover.
The software provides file filters and pre-recovery preview to help uses better select wanted and recoverable files. Use them to cut down the files that need to be restored. Besides, keep in mind to save the recovered files to an external drive and don't exit the software until you are sure important files are back.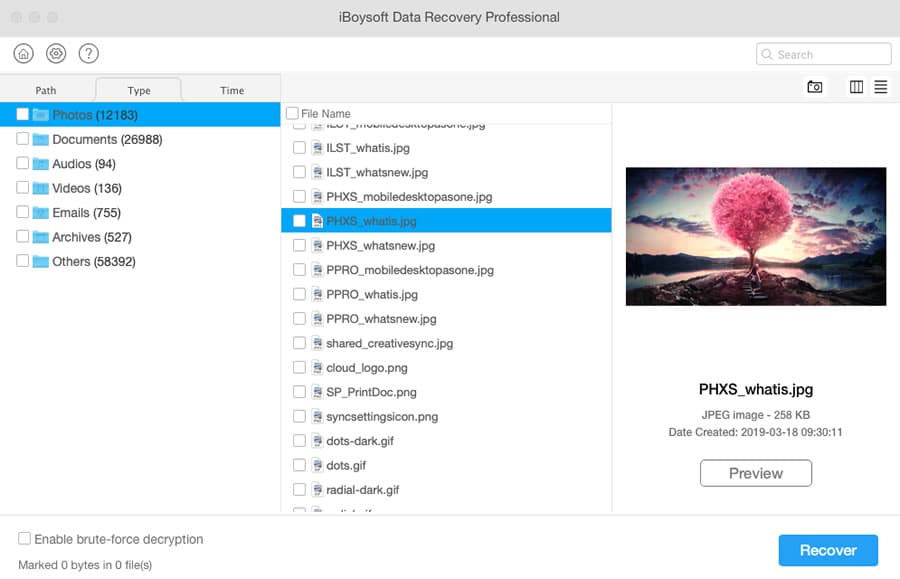 Conclusion
When your Mac is not starting up, it doesn't necessarily mean that your Mac is about to be dead and the data on it is permanently lost. A professional data recovery program can easily get the files off the unbootable Mac. Among them, iBoysoft Data Recovery for Mac is the most cost-effective with all its features, pricing at $99.95.