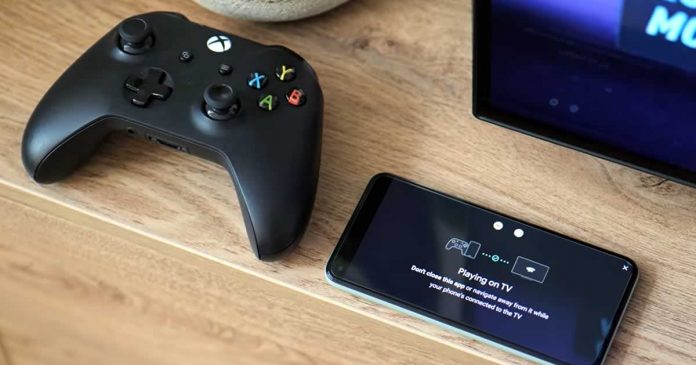 Google Stadia users will no longer need an official controller to play on their TV. The Mountain View giant is about to release a new feature that will allow players to use the smartphone as an input device.
The 'virtual' buttons will be displayed on the screen of your device, be it Android or iOS, and will include the two analog sticks, the front and rear buttons and the directional cross.
The editorial staff of 9to5Google had the opportunity to try Phone Link, a new feature that — starting this week — allows you to transform any (compatible) smartphone into a gamepad for Stadia.
Phone Link supports Android TV, Google TV and Chromecast Ultra. Making sure you have connected the smartphone to the same Wi-Fi network to which the TV is connected, simply select 'Phone Link' and enable the touch gamepad.
The next update will introduce another interesting feature that allows the connection of a third-party controller — it will always be the smartphone that establishes the connection with the TV through the Stadia mobile application.