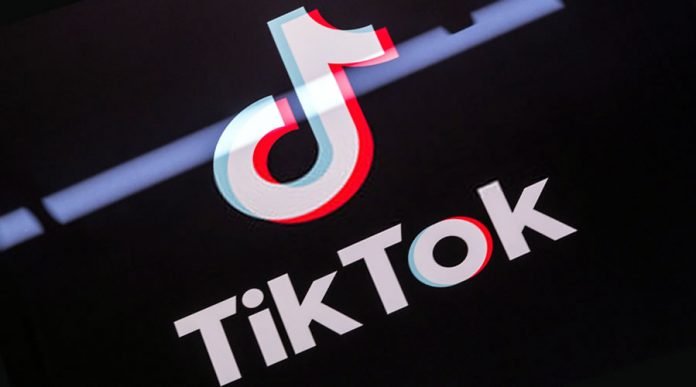 TikTok has been one of the fastest-growing social media platforms. In just a few years of its existence, TikTok has risen to a whopping 2 billion downloads. The platform has popularity among youngsters. Brands that cater to such an audience have started leveraging TikTok brand marketing to expand their reach. Top brands such as Amazon, Samsung, and Apple have made a significant brand presence in the dynamic world of TikTok.
A look at the TikTok marketing report reveals that videos by tech, gaming, and food brands have the highest reach. The five most popular brands on TikTok include Samsung, Chevrolet, So Satisfying, TikTok, and Flighthouse. In this article, we will look at how top brands are using this platform. That way, you will learn how you can be a part of this marketing revolution.
Create Original TikTok Content
Most brands want to optimize their video creation efforts by coming with content that can be used on multiple platforms. However, you need to understand that TikTok is different from most other video-sharing platforms. Here, the condition of video creation is that the content must be restricted to 15 seconds. Only when certain specific conditions are met, TikTok allows you to create 1-minute-long videos.
A look at the videos of the most successful branded videos on YouTube will reveal that they do not go beyond 15 seconds. Such brands understand that TikTok is based on viral content and create appropriate fun and light-hearted content. Here's how you can create original marketing content on TikTok.
Step 1: On the bottom of your TikTok screen, you will find the Discovery option. Tap on it to identify the latest trends and hashtags. Spend time selecting the ones that you can use to market your brand.
Step 2: After you are clear on the trend, create a video on it. While it is acceptable to make subtle references to your product or service, make sure that the focus of the video is on quirky and silly content. The more humorous is the content, the higher are the chances of it getting viral. You can also create tips, how-to, and DIY videos for TikTok.
Step 3: Depending on the options offered by your video editing tool, choose the relevant filters and color correct the video. Then, upload the video on TikTok and make sure that you add appropriate hashtags. The choice of hashtags will play an instrumental role in deciding whether the video will go viral.
Leverage User-Generated Content
The biggest reason driving the phenomenal growth of TikTok is that it allows viewers to become content creators.35% of TikTok users have participated in hashtag challenges and created their videos. Organizations have been quick to realize this trend, and brands like GUESS and Chipotle have gained TikTok popularity with their In My Denim and Lid Flip Challenge, respectively.
You need to realize that 16% of all TikTok videos come from hashtag challenges. If you can create an appropriate hashtag challenge, you can expect thousands of responses and millions of views.
Such a challenge gives a voice to your followers to express their thoughts and emotions. This forms a connection between you and the follower, and that helps to sell your product. Further, you must realize that every video that is uploaded with your hashtag triggers a chain reaction and improves your digital visibility.
Collaborate with Suitable Influencers
Influencers are people who have a considerable fan following on TikTok. When such a person promotes your brand, it will amplify your brand's reach and have a significant impact on the target group. However, you need to understand that TikTok is packed with influencers and take proactive measures to ensure that you connect with someone whose followers are your target audience.
To help you in your search, TikTok has a Creator Marketplace feature that lets you filter influencers based on followers, audience demographics, topics, location, and other parameters. Spend time on this section to identify potential collaborators who fit your brand's goals, marketing campaign, and budget.
Calvin Klein has made the most of TikTok by collaborating with fashion influencers in their #MyCalvins campaign. Kendall Jenner, Shawn Mendes, and ASAP Rocky were some of the fashion influencers who participated in this video challenge and gave the Calvin Klein products a wider reach.
The #ThousandDollarCrocs is another example of a successful influencer collaboration. In this challenge, popular influencer Post Malone asked users to create videos where they wear Crocs and pretended that the footwear was worth $1000. In less than ten days, the campaign got Crocs an 18% increase in their TikTok followers.
Use TikTok Ads for Brand Promotion
While TikTok seems to be the ideal place for viral content, you need to understand that creating viral content is easier said than done. There is an element of luck involved, and you cannot guarantee successful videos.
Moreover, time may not favor you in the viral content, and the video idea may not be trending anymore by the time it reaches some of your audience. To tackle such uncertainties and do away with the delay, TikTok has introduced an advertising platform. TikTok ads are especially useful for smaller brands that are keen on rapid success.
Step 1: Set up a TikTok ad account. Go to the dashboard and choose the option to start a new ad campaign. You will then be asked to set the primary goal of your campaign. For example, some brands may be looking at higher app installations while others focus on driving web traffic or boosting conversions.
Step 2: Post the goal selection, you need to set the budget for your advertising campaign. Then, decide on the ad placement and enter the website URL. You can add up to 20 relevant keywords here.
Step 3: Enter the relevant details about your target audience. Parameters such as age, location, gender, language, and interests help in ensuring that the ad reaches the people it is intended for. Post such data collection, you can design your advertisement.
TikTok is a versatile medium and allows ads of different formats and layouts. You can create hashtag challenges, in-feed ads, and brand takeovers. The TikTok Video Creation Kit allows hundreds of image and video templates, music files, and other customizations that allow you to create ads to your taste. Guess, Spikeball, Chipolte, and The Washington Post are some organizations that used TikTok Ads to build their online brand image.
Thus, you see that TikTok fits in the video marketing strategies of brands that cater to a younger demographic. Boosting customer engagement, videos on TikTok help such brands connect with their audience and get higher conversion rates.