The Chinese company Vivo has patented a smartphone equipped with a drone-like flying camera module. The patent has been leaked by Let's Go Digital, and it puts us before a new technology that would make way for a small flying drone.
The phone has a sizeable screen on the front, while the right flank houses a volume rocker and a power button. Everything seems normal so far. However, at the bottom of the phone, a removable slot houses a flying camera module. According to the patent, the hidden flying camera system includes four fans, three infrared sensors, two cameras (one looks up and the other to the side) and its own battery.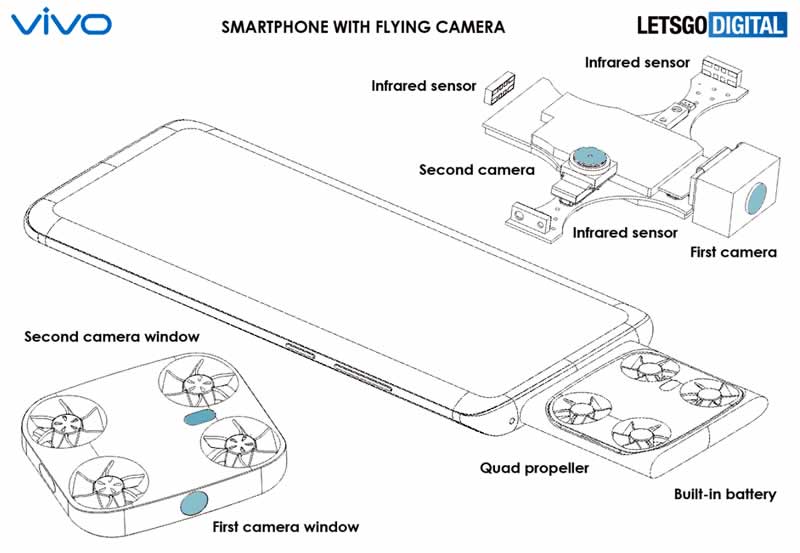 If such a smartphone is released, it will be possible to shoot yourself from afar or fly up to a distant object. However, the patent does not contain information on how the drone will be controlled. It can be assumed that the drone is controlled directly from a smartphone.
As for the drawbacks, this drone would have to be very slim to fit in the body of a smartphone. The lighter the drone's body, the more prone to wind as well. This would also make it quite difficult to pilot.
Although Vivo is moving forward with nifty camera technology, we don't see this device launching to consumers anytime soon. It's cool, but how practical is it really? It seems that the firm wants to bet its claim on this possible sector of devices in the future.