YouTube, one of the most popular video-sharing platforms, is testing a new streaming feature for users of its mobile app. A Reddit user discovered this option named "1080p Premium," which is said to offer "enhanced bitrate," allowing viewers to enjoy higher quality films on their mobile devices.
The feature is expected to be offered only to YouTube Premium subscribers and may be intended to meet the growing demand for high-quality video content.
The new feature might also help YouTube offset its operating costs of delivering higher-quality video to mobile users. The "1080p Premium" video choice may also feature 60fps and 120fps videos, which may be hidden behind the YouTube Premium barrier.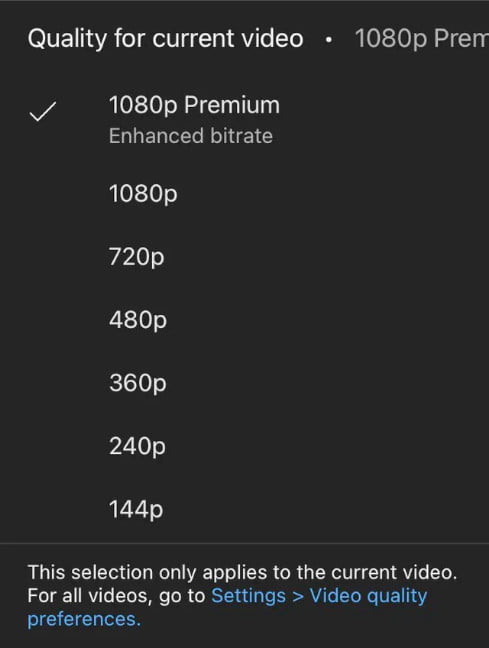 The move comes shortly after Susan Wojcicki's resignation as CEO of YouTube, though it has yet to be verified whether the shift is due to Neil Mohan's appointment as CEO. This new feature is part of YouTube's continual experimentation with its mobile app to improve users' viewing experience.
With increased competition from rival video streaming services like Netflix and Disney+, YouTube is anticipated to use additional monetization tactics to make revenue from its platform.
It will be interesting to see how people react to this new premium option and whether it will help YouTube make more revenue. But, it is evident that YouTube is dedicated to improving its viewers' watching experiences, and this new feature is a step in that regard.