Amazon has announced a new line of Echo products, starting with new Echo series of smart speakers called the Echo Pop. This innovative device is set to launch on May 31st at a price of $39.99.
The Echo Pop, like its predecessors, is a voice-controlled device capable of a variety of activities such as streaming music, managing smart home devices, setting timers, and adding goods to shopping lists. Moreover, it supports the standard "Matter" for smart home devices, simplifying the setup process for connected home products.
The Echo Pop features a distinctive hemispherical design, resembling a divided "Echo Dot," which has been Amazon's most basic model of the Echo speaker series. However, it's important to note that the Echo Pop is not priced at half the cost of the Echo Dot.
With speakers distributed over its whole surface and an AZ2 processor, the Echo Pop provides a superb music experience. Furthermore, it is available in a variety of colour variants, including lavender, teal green, charcoal, and glacial white, enabling customers to select the one that best matches their own taste.
It's worth noting that the Echo Pop appears to have an extension function for the mesh network if you have an eero mesh filter acquired from Amazon.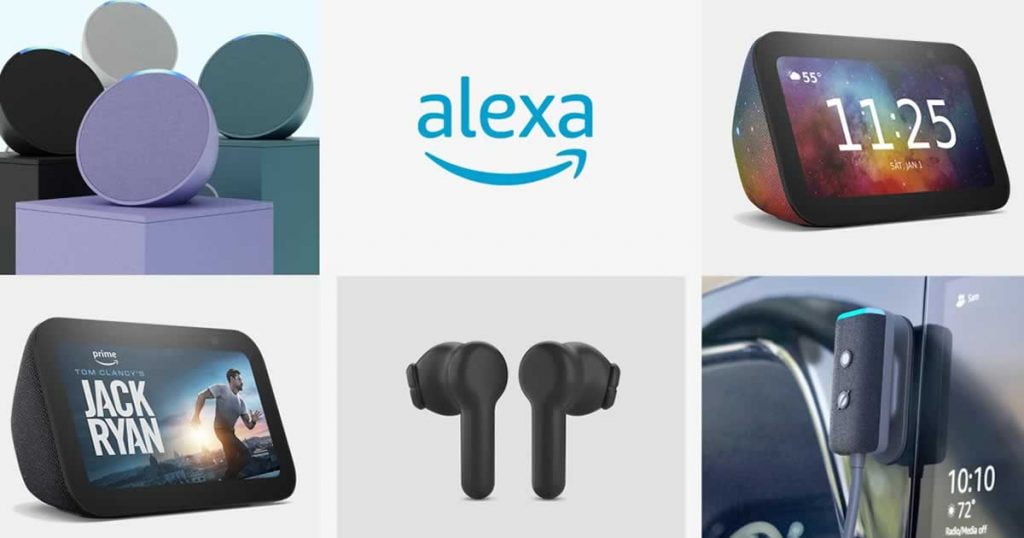 Amazon has also introduced updates and new additions to its Echo device lineup. The Echo Show 5 has undergone a redesign with several enhancements, including a faster processor, an improved display, an additional microphone, and enhanced speaker performance.
As a fresh addition to the product range, Amazon has also introduced Echo Buds, wireless earphones that are sweat-resistant. These earbuds offer up to 5 hours of music playback on a single charge and a total playtime of up to 20 hours, including charging. Additionally, a quick 15-minute charge provides up to 2 hours of music playback. The price for Echo Buds is expected to be $49.99.