In addition to Astro, at Amazon's annual event, the company also presented the new Echo Show 15 — its new smart screen that aims not only to be your control center for the rest of Alexa devices but also as the perfect supplementary screen for your bedroom, your bathroom or your kitchen.
Amazon Echo Show 15 is based on a 15.6-inch display with full HD resolution and can be attached to the wall — a stand is available separately. Its home screen now integrates Alexa widgets with which we can see our family calendar, see our tasks and shopping lists.
Amazon Echo Show 15 integrates streaming services like Netflix, Prime Video, and more. In addition to all this, the screen integrates a processor with machine learning processing capabilities. The machine learning processor with quad-core architecture enables computer vision algorithms to be processed directly on the device. In this way, the Echo Show 15 can recognize a person who has created a visual ID and process their images directly on the device.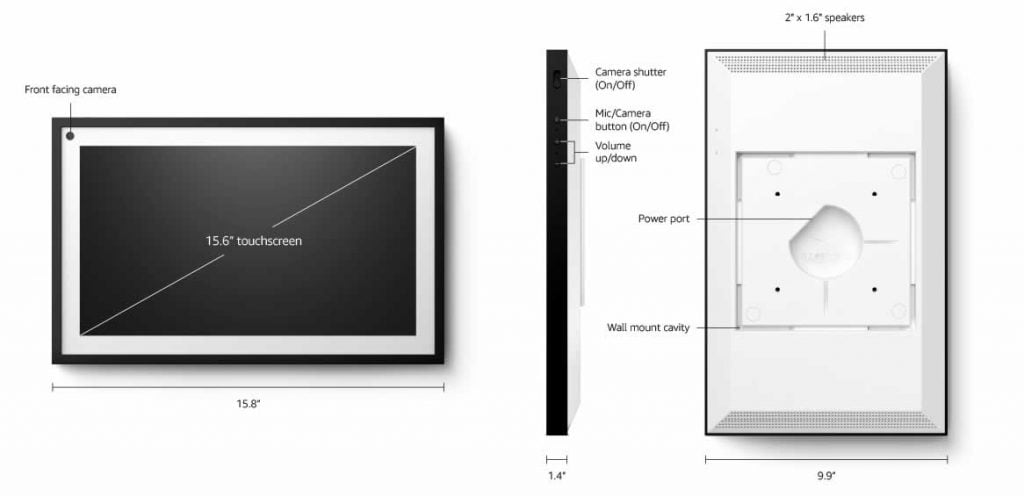 For the first time, an Echo Show can be used in both portrait and landscape format and is visually reminiscent of a picture frame. The redesigned home screen with Alexa widgets also offers more customization options and new personalization functions using the visual ID.
Like the other Echo Show devices, the Echo Show 15 can also be used to control smart home devices. With the 15.6-inch screen, users of the Echo Show 15 can access a picture-in-picture display with video cameras. The 5-megapixel camera with a cover that can be locked at any time allows video calls to be made again — also via drop-in to other Alexa devices in the household.
The Echo Show 15 will be available for $249.99, but Amazon has not yet announced a date. The stand and other accessories are sold separately and available at the same time as the Echo Show 15.