AMD has presented its new graphics card, the AMD Radeon RX 6600 XT. A card designed for gaming in 1080p resolution and that stands out for its official quality-price ratio.
This new 6000 series GPU uses the RDNA2 architecture that we saw in models like the Radeon RX 6700 XT, but at a lower price. In the United States, it is priced at $379.
The Radeon RX 6600 XT is designed to play in 1080p and will be the new entry-level solution capable of playing AAA games in Full HD with 60 FPS or more. According to AMD, it will offer more speed than the Radeon RX 5700 XT and GeForce RTX 3060.
The RX 6600XT uses the new smaller Navi 23 GPU with 2048 Stream Processors and 32 computing units. It reaches a turbo frequency of between 2359 and 2589 megahertz and uses 8 GB of GDDR6 memory at 16 GHz with a 128-bit interface that produces a bandwidth of 256 GB per second. Power consumption is 160W and uses 32 megabytes of Infinity Cache.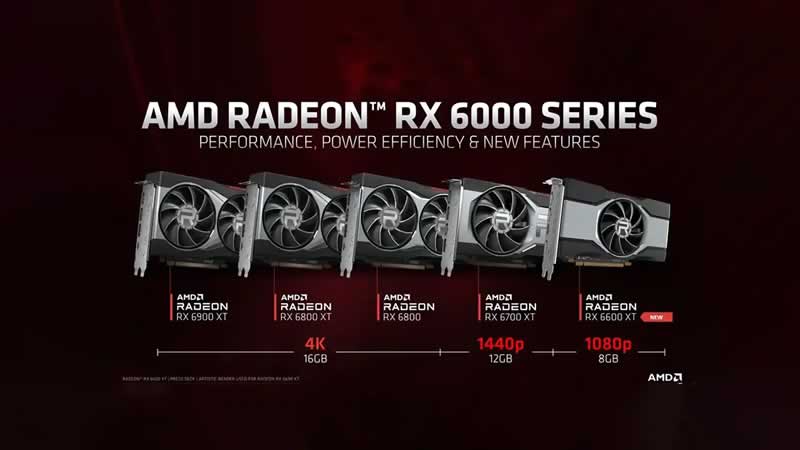 In AMD's words, the 6600 XT ranks higher than the previous graphics marketed by AMD in this segment, the RX 5600 XT. The power improvement is between 40 and 70%, although of course, this depends on the title we are playing. AMD compares it directly to Nvidia's RTX 3060.
AMD, at its launch, cites an IDC research that claims that approximately two-thirds of gaming monitors were 1080p, and its argument for launching this graphic card is that most users have not yet made the leap to 4K resolution. Although the resolution is usually kept at 1080p, there has been a significant increase in sales of panels with high refresh rates.
The Radeon RX 6600XT will only be available through board partners, including ASRock, ASUS, Biostar, Gigabyte, MSI, PowerColor, Sapphire, XFX, and Yeston.