Google has announced the first developer version of a new Android variant — Android 12L — based on Android 12 and is aimed at devices with larger displays than smartphones.
"L" stands for "large" and indicates devices with large displays, as the focus of this release is precisely the adaptation of user interface elements on tablets, foldable devices and ChromeOS devices.
Android 12L is expected to be released in early 2022, just when the new foldable tablets and smartphones come with the new OS pre-installed. Developers can already use a preview of the feature drop through the emulator, while a first beta version could soon be released for Lenovo Tab P12 Pro. A preview version for Pixel devices will also arrive later since Android 12L will also be released on smartphones.
Android 12L is primarily intended to adapt the user interface of the operating system to the larger space available. The first point to note is that Android 12L includes a double-column layout for the notifications section and the lock screen. As Engadget explains, this is activated when the operating system detects that the screen size exceeds 600 dp in width.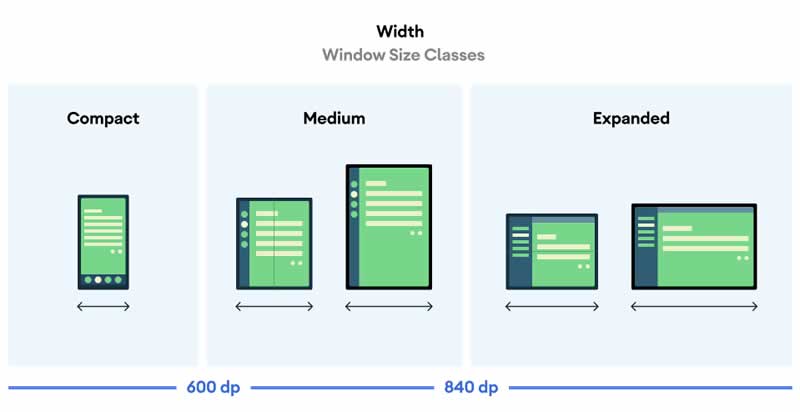 Multitasking is to be simplified thanks to a new taskbar — there, users can store frequently used apps and simply call them up. If an app icon is dragged onto the display, the application can be used in split-screen mode. This means that two apps can be opened at the same time much more easily than before.
All apps can be used in split-screen mode – regardless of whether the applications are originally scalable or not. So Google advises developers to check that their apps look and work well in split-screen mode.
If Android 12L is installed on a normal smartphone, the system should behave like a normal Android 12. The special functions for larger devices are then simply deactivated.
Android 12L is not Google's first Android version for tablets — in February 2011, the company introduced Android 3.0 (Honeycomb), which only ran on tablets. In recent years, however, Google has severely neglected Android development specifically for tablets — unlike Apple, which has been offering a specially adapted version of iOS with the iPadOS for several years.