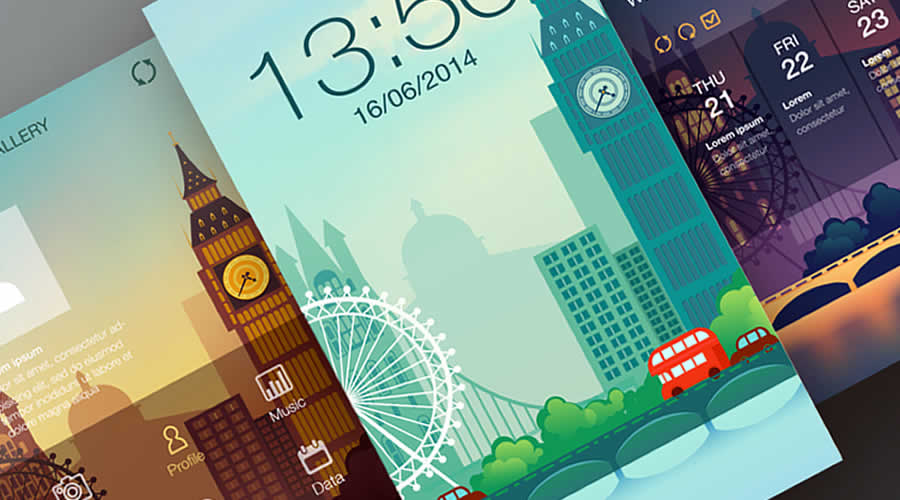 Why use the same wallpaper all day on your Android home screen and lock screen when you have options to change it automatically every seconds or minutes or hours with automatic wallpaper changer apps.
Your wallpapers deserve some variety.
We all change our smartphone wallpapers frequently. But most times choosing the right one to our mood is always difficult. Sometimes feel even wallpaper apps gives only little option while choosing a nice background for our device.
Automatically changing wallpapers is one of the nice Android tweaks you can do to solve this issue. By changing wallpapers automatically without any effort with some random or pre-selected images is the right home screen customization you can do to get freshness on your device screen. Don't worry, changing wallpapers automatically on Android didn't take that much battery — I can assure you that battery drain is much-much lesser than live wallpapers.
Check out some of the best automatic wallpaper changer apps for Android to refresh your devices home screen without an effort.
Top automatic wallpaper changer apps for Android:
1. Tapet
Tapet is one of the unique wallpaper changer apps available on Google Play to customize your device's home screen. Unlike other wallpaper apps, Tapet automatically generates high-quality backgrounds according to your device's screen resolution. the interesting thing is all wallpapers are created with random patterns and colors, so no images are being downloaded from the internet and everything is just rapidly generated in your device.
With auto wallpaper change option you can set the app to surprise you with a new wallpaper hourly or daily. And I guarantee you will most likely never see the same wallpaper twice.
2. Auto Change Wallpaper
With Auto Change Wallpaper swiftly and automatically changes your mobile wallpaper according to your wish in seconds. The app lets you add unlimited images or the entire photo gallery and set the time gap where the image changes with a fully automated timer. It also has an option to auto change lock screen wallpaper too.
3. Casualis: Auto wallpaper change
Casualis lets you to set a random wallpaper every 1/3/6/12 hours or every 1/3/7 days, at the time you prefer. You can choose a wallpaper manually among over 3000 high-resolution images or use your own images and apply random effects to them. There is also an option to set a random wallpaper using the widget or with a shake of your smartphone.
4. Waller
Waller comes with a large variety of full HD wallpapers. the auto wallpaper changer feature in the app lets users choose the time of a day to change wallpapers automatically and set random new images as a background. Also, wallpapers, once you set, are by default downloaded to your phone's storage and can be found inside your gallery.
5. Auto Wallpaper
Auto wallpaper will change the wallpaper of your phone screen automatically from the selected wallpapers. You can select wallpapers from the phone gallery, web, solid colors wallpapers, quotes wallpapers, take a new picture using the camera or create your own wallpaper. You can crop the image to required dimensions or It will crop the selected image from center to best fit as wallpaper without affecting the original image.
6. Wallpaper Changer for Reddit
Wallpaper Changer for Reddit is somewhat different from all these wallpaper changer apps for Android. With Wallpaper Changer for Reddit, you can choose any combination of subreddits as image sources for your home & lock screen wallpapers. The app will automate the changing of your wallpapers by picking images from as many subreddits as you want, and as often as you want — every day, hourly, or every minute.
7. Changer – Wallpaper Manager
With Changer you can have a dynamic wallpaper on your Android device, without having a negative impact on its battery life or performance. You can select your images and photos, which will be set as wallpaper according to your personal preferences. In fact, Changer changes wallpaper according to the current weather, location, time or Wi-Fi or with random or sequential images, all at the user's choice.
8. Bing Wallpapers
Bing Wallpapers is an app created by Microsoft that allows us to have spectacular wallpapers on our Android smartphones. One of the keys to this app is that it allows you to change the wallpaper on a daily basis. In the app, wallpapers used in Bing over time are collected, which we can now have on the phone in this way, so it will look spectacular.
9. Wallpapers by Google
The wallpaper app from Google has gotten an extensive collection of wallpapers from Google+, Google Earth and tons of third-party sources. All of them are divided into categories and can automatically change every day. There is a function, "wallpaper for every day", which will "throw" you a new wallpaper from the category of interest every day.
10. Walpy
With Walpy, enjoy a new wallpaper from unsplash.com every certain period of time. Also, Walpy lets Android figure out when is the best time to change wallpapers. You can set the trigger for changing the background while your device is charging, while it is connected to a WiFi network or while idle.
If you know some other wallpaper changer apps available for Android, do feel free to comment.