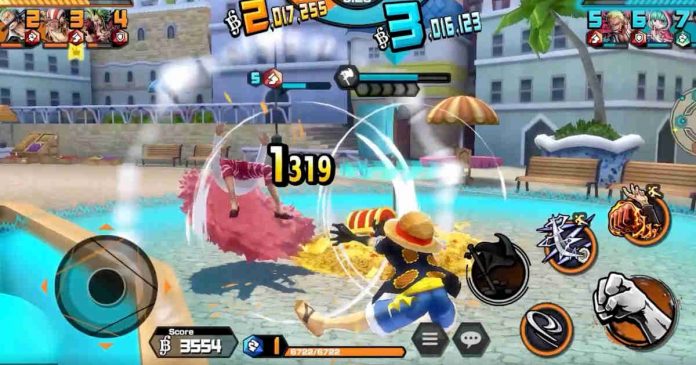 Anime has become very popular. If you are an anime lover and want to play your favourite characters on your phone or tablet, here is a list of the best anime based games available for Android and iOS.
With mobile games inspired by anime, we can relive the battles seen on TV or streamed on the internet, which will satisfy both novice players and players with experience in strategy and action games.
Anime Games For Smartphones:
1. One Piece Bounty Rush
The first anime-based smartphone game is One Piece Bounty Rush. We can play in the famous universe of One Piece by looting treasures, increasing our reputation as pirates of the seas and facing other pirates controlled by other online players in very fun battles. The One Piece scenario and the presence of the anime's iconic characters will make the battles incredibly enjoyable to watch, especially in the 4 v 4 modes.
Install One Piece Bounty Rush on Android and iOS.
2. Dragon Ball Z Dokkan Battle
One of the most famous anime that began in 1989 is Dragon Ball, and one of the funniest games we can try based on that anime is Dragon Ball Z Dokkan Battle. In this anime game, we will find all the characters of Dragon Ball (from Z to Super) in a fun puzzle game to be played in adventure mode or battle mode. The game's goal is to connect the Ki spheres and, after the bar is full, fire the special attacks ahead of the opponent to win the battle. The game's graphics are very similar to the anime, and the interactions and dialogues are realistic and well-made.
3. Naruto X Boruto Ninja Voltage
Another very famous and popular anime is Naruto — based on that, Naruto X Boruto Ninja Voltage is made. In this strategic action game, we will have to manage and create a ninja clan, managing the fights against other clans and a ninja fortress. In the game, we will also have to earn the resources necessary to keep the ninja fortress intact (by increasing the defences and ninja traps) and accept the other villages and fortresses.
Download for free for Android and iOS.
4. Pokémon Unite
In the collection of games based on anime, we could not forget Pokémon Unite. This Pokémon game differs from Pokémon Go — here you have to team up and take down the opposition in a 5-on-5 strategic team battle. Cooperation between team members will allow you to defeat the most powerful wild Pokémon, level up our favourite Pokémon and make it evolve to prevent the opposing team from scoring points.
5. Yu-Gi-Oh! Duel Links
Another beautiful anime game based on a famous card game is Yu-Gi-Oh! Duel Links. To overcome all types of online opponents, we must design the most powerful deck of cards, as in anime. Multiple game modes are available, including classed duels (which allow you to climb the global classics ranking), casual encounters, PvP duels, and friendly duels. This card-based game and game modes make it a lot of fun for all fans of the genre and those who love to see the Yu-Gi-Oh! as a child.
Available for free for Android and iOS.
6. Saint Seiya Awakening
In this one of the most beautiful anime games Saint Seiya Awakening, we can play with all of the series' characters, combining them to create new offensive techniques. Even first-level knights may excel with the appropriate attack plan in Saint Seiya Awakening, making every combat a lot of fun. Many characters, the spirit of the Knights of the Zodiac and the different modes make it one of the greatest videogame adaptations based on an anime.