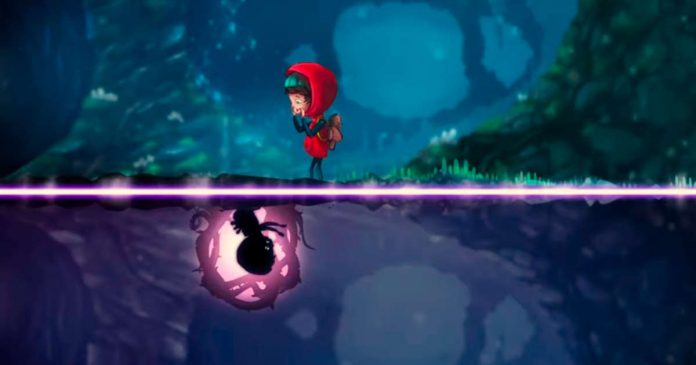 Puzzle games for Android and iOS are a genre of games that challenge the player's problem-solving skills. These games often involve logic, strategy, and critical thinking. Puzzle games are a popular pastime because they are mentally stimulating and rewarding. Playing puzzle games can also help improve cognitive abilities, memory, and concentration.
Are you looking for a way to pass the time and keep your brain sharp at the same time?
Android and iOS have a vast collection of puzzle games that cater to players of all skill levels, from beginners to experts. In this article, we will explore the best puzzle games for iOS and Android that will not only keep your brain sharp but also entertain you for hours on smartphones.
Puzzle Games for Android and iOS:
1. Tricky castle
One of the best logic game that has appeared lately for Android and iOS. It is a different but very entertaining game in which, we have to put ourselves in the shoes of a courageous and a very intelligent knight, in order to free the princess, who is locked in a dangerous castle which is full of traps.
2. Samsara Game
Zee is lost in Samsara, a mysterious adventure full of beauty and confusion. With the help of mystical blocks and powerful portals, you have to help him awaken from Samsara. It is a complex and spectacular 2D puzzle that takes place in multiple dimensions, where players can manipulate blocks in different ways to create a safe path for Zee.
3. Minimal Escape
Minimal Escape is puzzle adventure game for Android and iOS that combines fantasy and fairy tale-like storyline about a small fairy. The game has a simple gameplay with a mix of arcade, adventure, and difficult puzzles. The game includes 24 enticing and addictive stages of advanced puzzles that require all of your brainpower.
4. Wobble Journey
It is an interesting puzzle game for Android and iOS with very adventurous elements. All the traps and puzzles in this game are designed to alter the world, which the game shows us, exploring each and every places through our screen and with fluid and easy control. It mainly depends on finding the mysteries to solve the story.
5. Lemmings – Puzzle Adventure
It is the classic puzzle game from the 90s, adapted to be enjoyed to the fullest on mobile devices. Go on a classic adventure through the wonders of the universe and rescue Lemmings by controlling them through dangerous levels full of traps. Make your Lemmings work and renovate the hostile environment of the planets you visit into fun-filled place where your Lemmings can chill and have fun.
6. Hexa Buzzle
Hexa Buzzle is one of the exciting classic block puzzle game for Android and iOS. It is an easy and simple to play game, it is perfect for all skill levels meaning anyone can try it. It has more than 1000 levels of puzzles, thanks to that many levels the experience is not going to be short, so you won't get bored easily. In this game instead of boards, it has honeycombs.
7. Adventure Escape Mysteries
Adventure Escape Mysteries is a captivating escape game with one-of-a-kind challenging puzzles and critically acclaimed stories. In these beautifully illustrated adventures, solve puzzles, unravel mysteries, and find the clue that will crack the case with engaging gameplay.
8. Mekorama
In Mekorama, you have to help a tiny robot stumble home through 50 puzzling mechanical dioramas. The game has small install size with relaxing gameplay and charming robots.
9. Build a Bridge!
Build a Bridge puzzle game for iOS and Android will test your engineering and improvisation skills. In the game, you will construct bridges for cars, trucks, buses and occasionally even monster trucks — so select the best materials for your bridge and connect the dots to form the most robust construction you can. With 86 levels plus hidden and bonus bridges to construct you will not run out of things to do quickly.
10. Just Jigsaws
Just Jigsaws is simple to play, enjoyable, and relaxing puzzle game for smartphones and tablets. Pick from thousands of attractive puzzles and play them with the number of pieces you wish. It provides hours of fun for people of all ages. You can also design custom Jigsaws from any photo or image and then share them with others.
Puzzle games have been a popular way to keep the brain sharp and entertained for decades, and with the rise of smartphones, it's now easier than ever to access a vast library of games on the go. Playing these listed puzzle games on Android and iOS devices can also help improve cognitive abilities, memory, and concentration.