Video overlay can add professionalism and clarity to your videos, making them an easy solution to elevate your final products. Whether you're doing your work, posting on social, or simply growing your designing skills, adding appropriate video overlays will wow your audiences.
Overlays are useful in a variety of scenes. Many people use overlays to achieve these effects:
edit green screen videos
make the PiP effect
stamp the logo or stickers on the top of a video
showcase the person who is speaking in a voiceover
add aesthetic effects to videos
add masks over portions of a video
Ask anyone who wants to elevate their video quality, absolutely convenient and easy-to-use video overlay software with practical features will be of great help. Therefore, we have tested dozens of software and list the best three video overlay software, both paid and free, for Windows or macOS, currently available.
WorkinTool VidClipper on Windows
Adobe Premiere Pro on Windows, macOS, and Linux
Final Cut Pro on macOS
We are going to analyze the three software in terms of price, features, degree of difficulty, and using speed.
1. The Best Video Overlay Software-WorkinTool VidClipper
Best for: Beginners, professionals, and people in between
Supported OS: Windows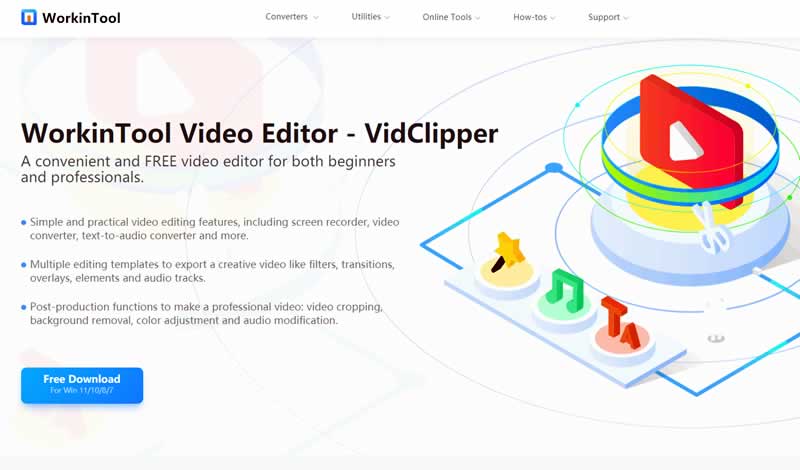 WorkinTool VidClipper caught my attention when I tried it for the first time. I believe you'll be amazed by its simple interface, practical features, and smooth processing speed as well. It is a powerful video editor equipped with multiple video editing features.
For the basic features, you can use predefined video templates without limits, including 70+ overlay effects, 100+ stylish texts, 170+ special effects, 350+ transitions, 60+ filters, 70+ animations, and 300+ background music and sound effects. All of these ready-made templates are utterly free without any license payment and personal registration.
Meanwhile, one of my favorite things about WorkinTool VidClipper is that it doesn't come with limits on audio or video layers which means you can overlay whatever quantities of videos and images on any positions of videos. You can refer to online tutorials of adding overlays for edits to gat familiar with this program.
In addition, a series of editing tools are built into this program, like screen recording, video converting, text-to-speech converting, auto reframe, video splitting and merging, cut-out image, video template, and watermark removal. I like the video converting feature very much because it means you can add any kind of video format into this converter and convert them to widely-used video formats, such as MP4, AVI, MOV, WMV, MKV, and even GIF.
Reasons to download:
Utterly free price
Simple and clean interface
Easy to start for both beginners and professionals and everyone in between
Smooth processing speed
It can automatically save your adjustments during editing.
Multiple output formats
Reasons to avoid:
It can't export video in 4K and 2K resolution.
The maximum size you can export is 1080P.
2. Edit Video Overlay with Adobe Premiere Pro
Best for: Professionals
Supported OS: Windows, macOS, Linux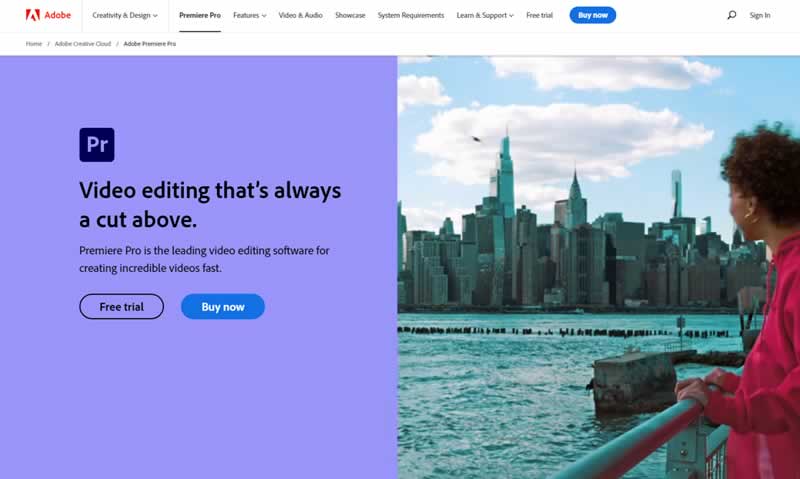 Adobe Premiere Pro is widely considered as the benchmark and industry-standard video editing and overlay software. Similarly, it is another top-quality tool that provides a range of features. Overlays and the PiP effect are some of this program's specialities.
You can select among more than 6,400 high-quality video clips from Adobe Stock and freely add them to your videos, not to mention the basic predefined overlays. And what surprises me is that a new captioning workflow makes it easier to add, split, and format captions. That is to say; you can apply a wealth of text options for titles and captions in any method.
For the basic editing features, you can make adjustments to video color, text, effect, and output formats and apply them to multiple videos and audio tracks. There is no limit on video tracks as well. In addition. Other tools, like learning tools, auto reframing, auto-remixing, and auto-assigning of music tracks make it easier to take over the main tasks needed for overlaying a video.
Reasons to download:
10K high-resolution
Abundant features
Unlimited number of Video Tracks
Multiple output formats
Reasons to avoid:
High cost at $20.99/mo
Intimidating interface for nonprofessionals
High CPU and GPU usage and slow response on ordinary computers
3. Add Overlay via Final Cut Pro
Best for: Professionals
Supported OS: macOS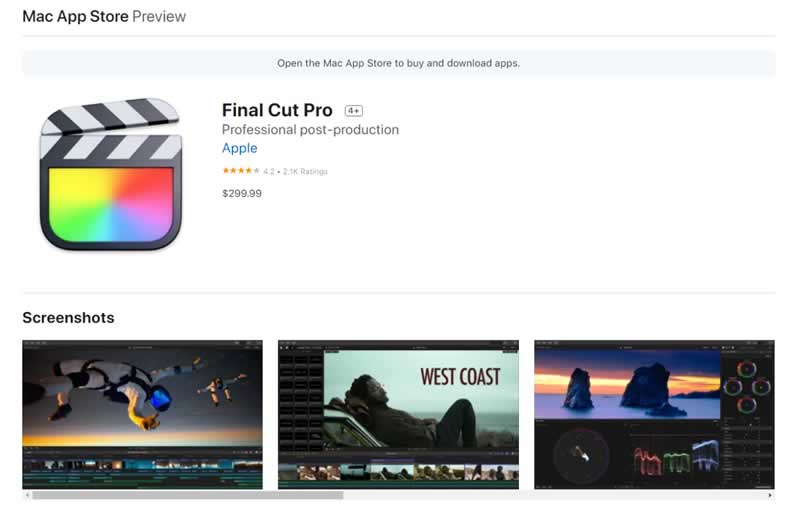 Final Cut Pro is a professional video editing program designed for Apple users. It is a video editor that manages to strike that fine balance between powerful and feature-rich yet easy to use and fun.
With 150+ caption templates, 90+ high-quality transitions, 120+ animation templates, and 130+ overlays including filters, blur effects, backgrounds, and textures, adding overlays to video becomes a piece of cake.
More importantly, I really like its Smart Conform feature, which is similar to Premiere Pro's auto-reframing option that can tailor your video to chosen size to fit smartphone screens and different social media formats.
In addition, useful features like magnetic timeline, clip connections, compound clips, facial auto analysis, and auditions will help you organize, arrange, and trim clips more efficiently. It's the most attractive point for me because it can save my time and editing space to a large extent.
Reasons to download:
90-day free trial
4K high-resolution
Revolutionary features like magnetic timeline
Unlimited number of Video Tracks
Reasons to avoid:
High cost at $299, and the free version has some limits on time and functions.
Nontraditional time line-editing may turn off longtime pro editors.
Hard and complicated for beginners
Summary
Increasing trends of stories and social platforms make video editing become more and more significant. Learning how to overlay a video, a convenient and powerful program will be of great help. 
You can find dozens of video overlay software on the market and each of them allows you to add overlays to video. However, editing programs differ in features, processing speed, the complicity of interface, and price of charge. Finding a program that meets your requirements and suits your skill level is the first step to success.
If you are a longtime pro editor, choose Adobe Premiere Pro and Final Cut Pro as you like. If you are a beginner or novice in video editing, try WorkinTool Vidclipper, it won't let you down!