When comes to vlogging, travel videos became one of the favorite niches of most content creators. Uploading travel videos to popular platforms like YouTube, Facebook and Instagram TV (IGTV) attracts more viewers. And the quality of these types of videos really matters to engage the user's emotions.
But unlike YouTube, uploading videos, especially 4K videos on Instagram TV comes with some challenges. 4K videos are 4 times larger than 1080p videos. A 4K video can take multiple hours to finish high-resolution processing. Timing also depends on other factors such as frame rate and the length of the video. Overall, 1080p is usually much quicker to process than 4K.
So uploading 4K videos to Instagram TV is a challenging task — unless if you have a perfect tool like VideoProc to assist. VideoProc is a multi-functional video utility software that comes with a lot of tools for 4k video editing and processing. Powered with full GPU acceleration, VideoProc delivers up to 47 real-time faster for 4K video processing and also hugely lowers CPU usage to 40% on all the recent computers and optimizes file size by 90% smaller than original without compromising quality.
So how to upload 4K videos to Instagram TV with the help of VideoProc?
As we already mentioned, VideoProc equipped with all necessary tools to convert, edit, compress and process 4K videos. To start working, first import the video you like to upload to Instagram TV on VideoProc. Then choose the "Target Format" as 4K.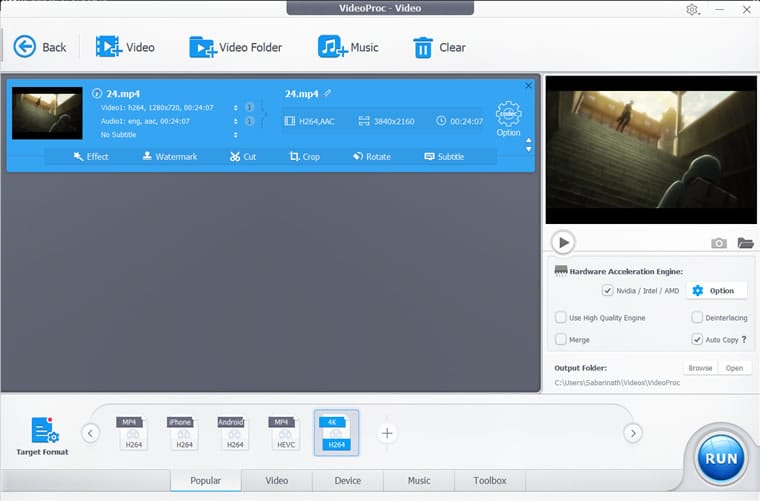 Next tap on the "Effect" button just below the video option bar, if you like to edit your video.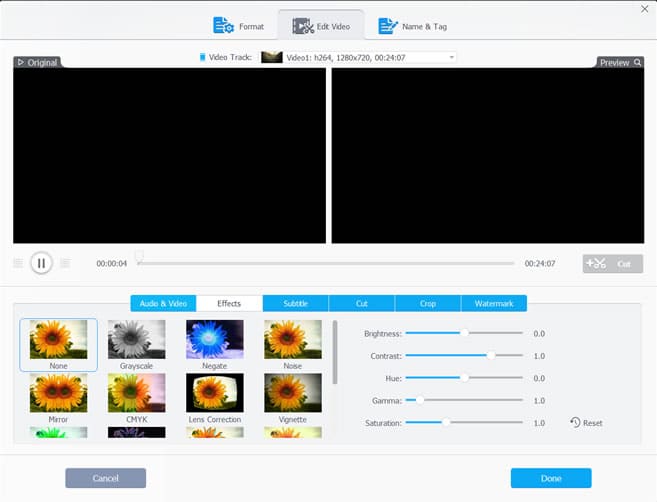 After making all the necessary changes, start processing your 4K videos by hitting the "Run" button.
By this method, the original 4K video you uploaded will be compressed and can easily be uploaded to IGTV. In this way, you can also convert your 4K video to MP4 or any other format too.
It doesn't matter where you want to upload your video files, try VideoProc next time to easily switch 4K YouTube to MP4 or compress any other video format without losing quality. Other than the video compression tool, VideoProc also features a powerful video downloader that helps to download & save YouTube 4K Video to iPhone and other platforms.