It's no secret that Google tracks your every move. The Google Maps app, by default, makes records of all the places you've ever been with your smartphone. Google Maps location history — also known as 'Google Maps timeline' — is a feature in your Google account where the places you go are saved. And permanently disabling and deleting location history on Google Maps can increase your privacy.
In some cases it is very convenient — you can see when and where you were. After a long journey, it is very easy to calculate the total distance, the number of refuellings and so on. Also, with this feature, Google will also tell you what photos you took at a particular location. You don't even need to have photos with GPS data for this, just put your photos into Google Photos, and the service itself will determine the location based on the date and time of the photos. Statistics of locations are also a very handy thing — you can immediately see how many days you spent in one place during the month or year.
However, all this may not be necessary for you, and privacy is the only thing that matters. If you think that your location data will not fall into the wrong hands or even into the hands of a familiar person who does not need to know where you were, then you should delete your location history and disable it in your Google account.
Google Maps app offers a large number of options at our disposal to constantly monitor both our current and past locations, as well as the ability to delete the entire location history that Google has recorded with us, or delete only the location history for a specific period of time.
Delete Location History On Your Google Maps
Open Google Maps.
Click on your profile picture.
Choose the option Your Timeline.
Open additional options (three dots icon) and click on Settings and privacy.
Scroll down to "Delete All Location History."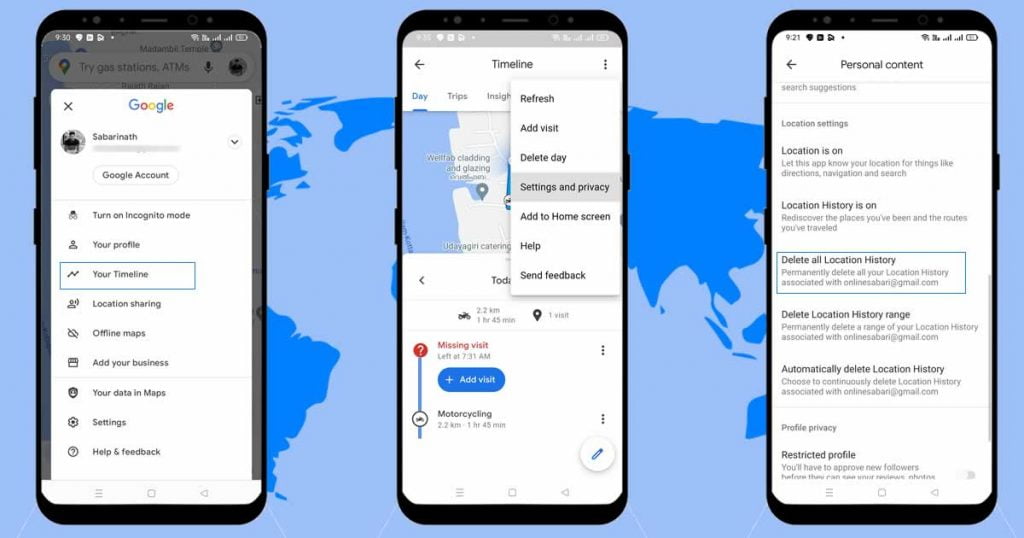 Additionally, Google allows you to delete the location history of a specific time period by choosing the option "Delete Location History range". Here you have to enter a "Start date" and "End date" to delete location history in that time period.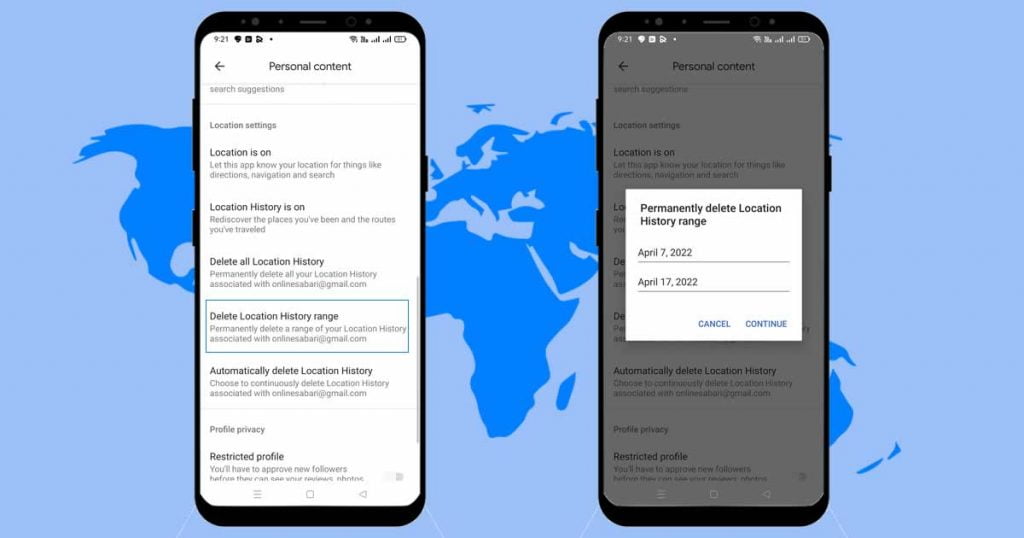 Instead of manually deleting the location history on Google maps, there is also an option to automate the process, where you can auto-delete location history older than 3, 18 and 36 months.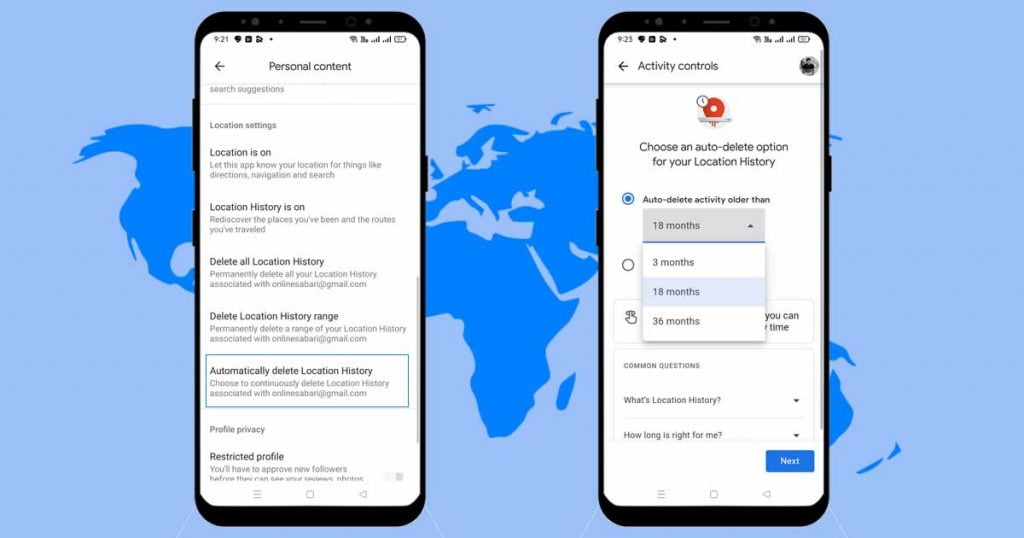 How To Disable Google Location History Permanently
Of course, there's no point in deleting your location history on Google Maps if you don't stop its activity at all — because Google continues to record the places you're in. You can fix this issue by disabling the location history option in your Google account.
In Google Maps, click on your profile picture.
Click "Your data on Maps" to open location related privacy options in your Google account.
Tap the "Location History" section to open Activity controls.
In Activity controls, select "Turn off" for pausing location history.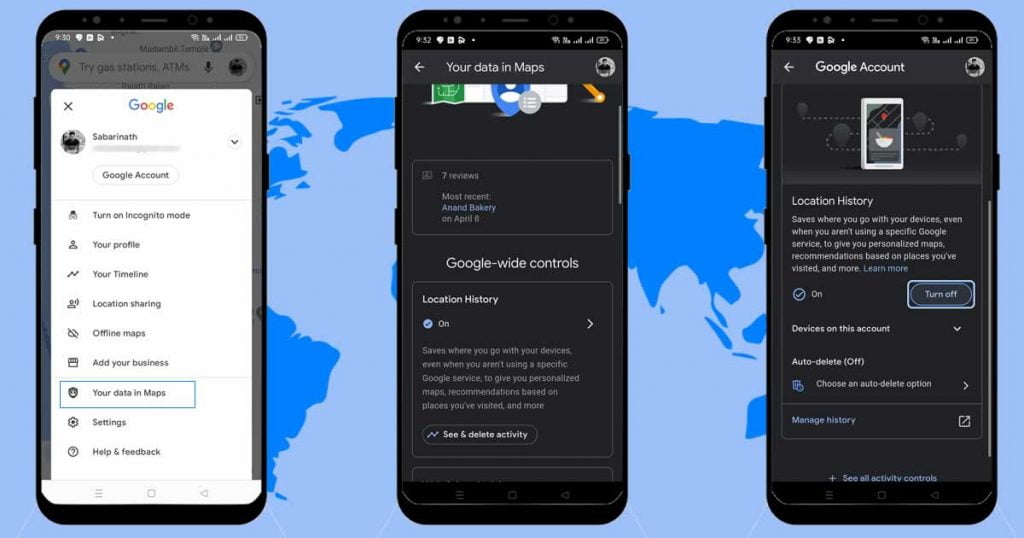 Once you've done this, Location History will stop its activity and will no longer record the places you go. This means that some sections of Google Maps, such as the timeline, which summarizes your recent visits and vacations, won't display personalized information about your recent locations.