Whether you're a veteran athlete or just a health-conscious individual, a fitness tracker can be a great investment. It can help you measure your progress and customize your goals. It also allows you to share milestones with your friends through its companion app.
Aside from monitoring exercise, a fitness tracker can also keep tabs on your overall health. Most fitness wearables nowadays can help you track your heart rate, sleep quality, and stress levels. A couple also has features that let your track how hydrated you are.
With the abundance of options available today, we're giving you our top 4 choices of the best fitness trackers this 2021 to help you choose which wearable best fits your needs.
Top 4 Best Fitness Trackers for 2021
Letsfit Smartwatch – Best Budget Fitness Tracker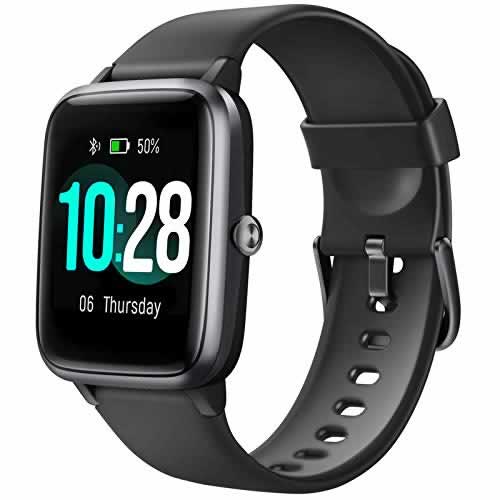 Priced at $36, the Lestfit Smartwatch is perfect for buyers who are on a budget. Similar to most fitness trackers, it has multiple activities tracking features. It is water-resistant, meaning you can wear it in the pool, in the shower, or in the rain.
The Letsfit Smartwatch can monitor your time spent walking, cycling, running, jogging, doing yoga, and more. It can monitor more holistic health metrics such as your sleep cycles and stress levels. One downside it does have is that the Letsfit Smartwatch can't keep tabs on your heart rate.
Fitbit Inspire 2 – Best Value Fitness Tracker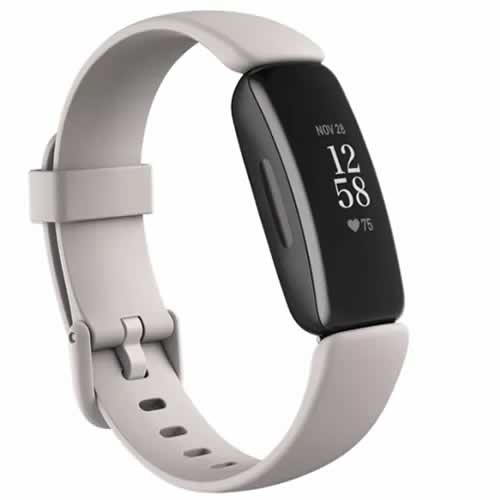 If you're looking for a fitness tracker that has all the features an avid exerciser could ever need, the Fitbit Inspire 2 is the perfect choice for you. At $100, you can get access to 20 different exercise modes, plus track classic metrics, like steps taken, distance traveled, active zone minutes, and more!
You won't have to worry about its batteries dying on you during a workout, either! The Fitbit Inspire 2 battery can last up to 10 days on a full charge. It has a water-resistant shell, so you can wear it in the shower, in the rain, or in the pool.
The Fitbit Inspire 2 comes with a free 1-year Fitbit premium trial for all first-time buyers, so you'll have all the inspiration and motivation you need to start your fitness journey at your fingertips.
Garmin Forerunner 245 Running Smartwatch – Best for Running Fitness Tracker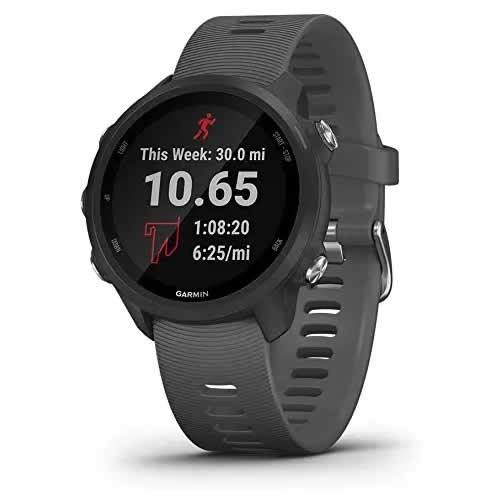 Whether you're an expert or a beginner runner, this smartwatch is just what you need to stay on top of your game. It has a built-in Garmin Coach feature that can help you create a training plan based on your goals. On top of that, it also monitors your workouts to help you understand whether you're overdoing it or not.
The Garmin Forerunner 245 Running Smartwatch features an impeccable GPS system and its very own incident detection system that will notify pre-selected contacts on your device in the event of an accident.
Check out what other devices Garmin has in store for you here: https://totalshape.com/equipment/best-fitness-tracker-for-crossfit/
Fitbit Charge 4 
This fitness tracker is perfect for people who are looking for something simple and easy to operate. The built-in GPS system allows you to track your runs and leave your phone at home. It also has a contactless payment feature called Fitbit Pay, supported by 30+ banks in America.
The only downside to this design is that it doesn't have a colored display; however, its icons and menus are neatly laid out that it completely makes up for the lack of color.
The Final Verdict
It's difficult to choose between all of these great fitness trackers, but if you're looking for a high-quality product for a great price, you can't go wrong with the Fitbit Inspire 2. This tracker will make monitoring your workouts easy and convenient. Special features — such as smartphone compatibility, water resistance, and a free 1-year Fitbit Premium membership — make the deal even more worthwhile.
If you want to focus on monitoring your holistic health, the Garmin Venu Sq Smartwatch is a great choice.
What to Look for in a Fitness Tracker
There is a large magnitude of fitness trackers available on the market nowadays. This is why it can get confusing to choose which products will best fit your needs. Here are several things you might want to consider:
Water – Resistance
If you want to be able to take your fitness tracker for a walk in the rain, a swim in the pool, or simply in the shower, you'll want to find something that's durable and water-resistant.
Battery Life
You wouldn't want your fitness tracker to die on you during a run. To avoid this, choose something that has longer battery life. Most trackers last about 7 – 10 days after a full charge. However, there are a couple that lasts up to 30 days.
Built-in GPS
If you like taking adventures, it's important for your fitness tracker to have a built-in GPS system, so you won't get lost.
Heart Rate Tracking
Most fitness trackers have heart rate tracking, but there are some that don't offer this feature. If monitoring your heart rate is something that's important to you, you'll want to make sure that the one you choose has it.
Smartphone Compatibility
Most fitness trackers have a companion app with their devices that you can install on your smartphone. So, if you want to receive regular updates and data from your fitness tracker to your mobile, you'll want something that's phone compatible. 
Whatever you end up settling for will all depend on your needs and goals. So, before buying anything, make a list of your expectations and need to see which device will fit your situation perfectly.