Google plans to introduce a total of more than 100 AI-supported improvements to Google Maps this year.
With an update for the Android and iOS app in the course of the year, Google Maps will show the most eco-friendly routes instead of the fastest route by default for you in the driver navigation.
When calculating the most environmentally friendly route, data on fuel consumption are incorporated based on factors such as road inclination and traffic jams.
When exactly the function will be available in which region, Google does not say at the announcement.
In addition, Google Maps will in future show motorists warnings for environmental zones and visualize map details on weather and air quality. While weather information is displayed all over the world, air quality data is initially limited to Australia, India, and the USA.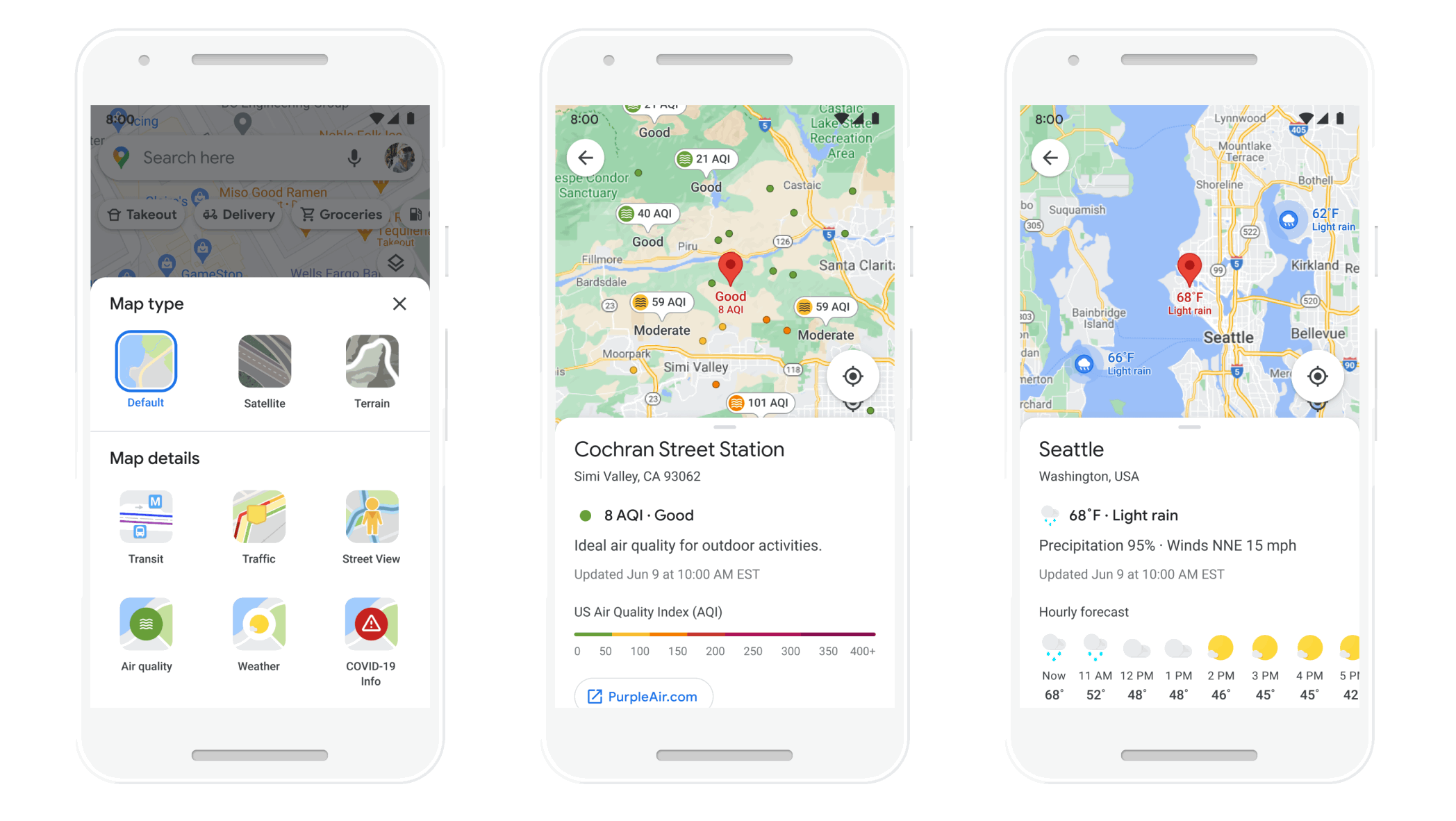 Further updates include new directions in Maps and the Google Assistant Driving Mode and will enable drivers to use voice commands to send and receive calls and texts, among other things.
Google Maps will also offer innovations beyond navigation. For example the new Live View function for interiors. With the help of augmented reality and street view recordings, it navigates users through airports, train stations, and shopping centers. From May, the function on Android and iOS will be used for the first time in selected buildings in Tokyo and Zurich.