Outsourcing IT Support services is now popular nowadays due to the boom of advancements in the information technology (IT) industry and business technology. If you offer products or services related to technology, an IT support team is essential for your needs. You need to provide solutions to your consumers if they encounter an issue regarding your product or service.
Without an excellent IT support team, your customers may feel disappointed because you can't attend to their concerns. As a result, you may lose a number of leads and prospects. Additionally, these consumers are more likely to spread the word regarding their experience. Imagine how bad feedback can decrease your chances of acquiring new clients. That's where technical support outsourcing comes in. A reliable outsourcing provider such as APEX Call Centers in the US discusses more on how to improve your customer support by having an outsourced team
Outsourcing IT Support Services vs. In-House Staff
Since your business relies on your customers, you need to provide them enough support. However, the dilemma lies in choosing between outsourcing or hiring in-house services. Thus, you need to understand the difference between the two options, as elaborated below:
Outsourced IT Support Team: With this option, you enter into an agreement or contract with a third-party organization, firms, or companies providing this type of service. Since these companies have various clients, they charge more affordable fees. Their services include instant access to digital diagnostic software and comprehensive repair tools to help with IT-related issues. Moreover, these services have highly qualified, trained, and knowledgeable in various niches of computer problems and repairs. As a result, they can troubleshoot any IT-related issues your customers may need.
In-House Staff: As for the in-house IT Support team, you have employees working in your building or office space. That way, they can immediately respond to your needs. Their responsibilities are similar to the outsource IT Support team; however, you pay your in-house staff regardless of when they're not repairing or assisting a customer. Thus, you may be wasting a lot of money if your business doesn't experience any computer problems. What's more, the onboarding process and benefits packages can be costly.
How To Choose the Right Outsourced IT Support Services
To avoid spending money on hiring costs, or if your company is small enough not to require an in-house team, you need to outsource the right way. When done right, your business can save up on expenses and have extra funds for improving your products or services. You won't regret it in the future, as the right provider can keep your business operations smooth.
With that said, here are some recommendations you can consider when outsourcing your IT Support servi1ces;
1. Know the Types of IT Support Services You May Need
By understanding the different IT Support services, you can hire the most suitable one for your business. Some IT Support companies may be popular, but their services may not be what you need. Hence, the popularity of a company should never be the sole reason you should outsource them.
First, you need to understand that IT support services have various types. The general terms you're most likely to encounter when finding IT support companies are the 'managed services' or 'break or fix.' The IT managed services can include one or a combination of the following services:
Strategic Advice
IT System Health Reporting
Software Update Patch Management
Malware Protection (Antivirus software)
IT Systems Monitoring
IT Support Helpdesk
On the other hand, the break or fix is the traditional model of IT support. The IT provider will fix any breakage in your IT system upon reporting them. Since it's a one-time occurrence, you only have to pay for the IT provider's materials, time, and service. No contracts are made in this type of service, too, as it's a 'pay per project' basis, unlike managed services.
That's why a break or fix services may be best for your business if the costs of downtime cannot affect your earnings or if you don't have a critical reliance upon IT systems and equipment.
However, you may need to enter into a contract with IT Managed Service providers if you want to prevent downtime, fully staff an IT Support services team, and support your IT infrastructure and systems. Although you may be paying monthly, the benefits you gain will outweigh its cost.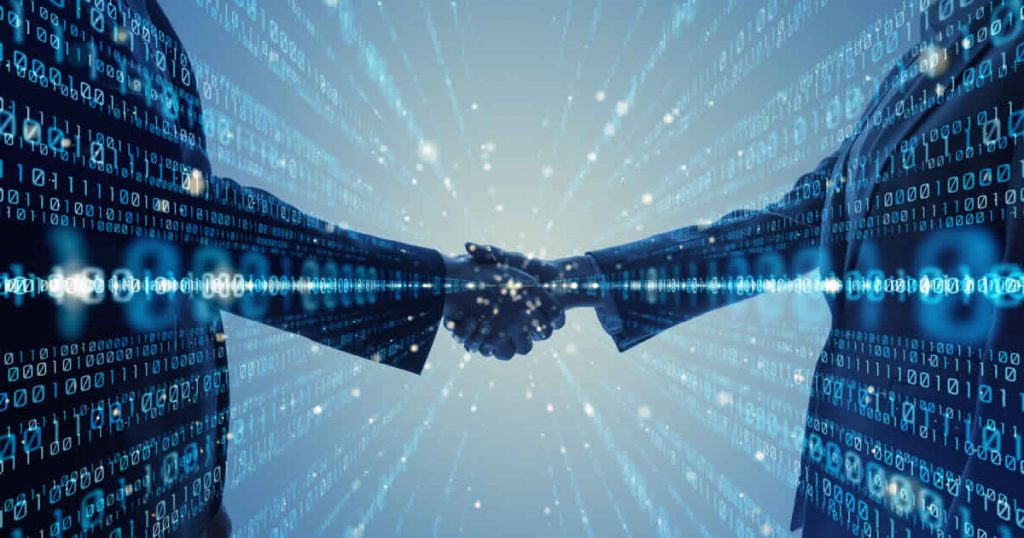 2. Choose Between Local and Offshore Provider
After knowing what type of Outsourced IT Support service is essential for your business, you also need to choose between a local and offshore provider.
With an offshore provider, you can access global talents. You can find experts in any phase of your IT needs, from full software developers to web developers, cybersecurity experts to network experts, and many more. Moreover, you get to work with people from various cultures or nationalities.
However, it would be best if you found an offshore team that you can communicate with easily. They should know your first language, work on your operating hours, and provide suitable IT services specific to your business needs.
On the other hand, locally outsourcing your IT needs is quite geographically different. As its name suggests, the local IT Support service provider operates with you in the same country or state. Since they're accustomed to the local community, tradition, culture, and trends, they know what IT solutions are suitable for your business.
For instance, your business is in Boston. Hiring IT Support service providers, like Welsh.com, that are locally stationed in the area can provide timely and professional support as a local IT help desk.
If you need on-site support for emergencies, a local provider can immediately assist you. As a result, you can decrease your downtimes and continue delighting your customers.
3. Look for Certifications
Another step you should take before signing a contract with an IT Support Service provider is to check their certifications and specializations. Their certificates will showcase their abilities to perform technical procedures. Without credentials, you may not confirm if the provider had undergone the necessary training or courses to develop their skills.
Reputable service providers are more likely to show their certifications to prove they're eligible for the project or job you require. If they consist of various individuals performing their services, then the company will also be willing to show individual certificates of the people in their team.
Depending on your business' needs, the certificates you should look for must validate their specialization. If they present many credentials but not the ones they'll provide, take it as a red flag. They may be skilled in such areas but may not perform well on the IT needs of your business.
Moreover, it would be best to check where they took their training. It may not be helpful if they have certificates from unknown or unaccredited institutions. With such, here are some known and accredited certifications that you may want to look for when outsourcing IT Support services:
Microsoft Certified Systems Engineer (MCSE): With this certification, the holder has validated the ability to build innovative solutions on various technologies. The specializations that MSCE covers are SharePoint, communication, messaging, business intelligence, data platform, enterprise apps and devices, private cloud, and desktop and server infrastructure. Thus, if you're looking for a systems manager, field systems technician, or systems administrator, you should look for this certification.
Certified Information Systems Security Professional (CISSP): One of the most recognized credentials in the world is CISSP. This certificate shows that the holder is competent enough to protect an organization's information from cyberattacks. That's because CISSP verifies the person's extensive managerial and technical abilities to manage and engineer information security programs. Thus, if you want cybersecurity in your system, your outsourced IT Support should have this credential.
Before one can get CISSP, the individual should pass eight subjects having 100-150 questions. These questions are from various subjects like software development security, security operations, security assessment, testing, identity, and access management, communications and network security, security engineering, and security and risk management.
CompTIA Network+: In networking proficiency, a certificate from Network+ is a globally recognized credential. When a person has this, they can implement network security standards, configure network devices, design networks, and create virtualized networks. Before receiving a CompTIA Network+, they should also pass examinations on emerging technologies and the configuration of wireless and wired network devices consisting of 90 questions. This certification is perfect for help desk technicians, network engineers, and systems administrators.
Cisco Certified Network Associate (CCNA): As for IT Support services performing enterprise-level networking hardware configuration, operation, and installation, the CCNA is a good credential. It's also a well-known certificate verifying the person's understanding of automation, IP services security, IP connectivity, network access, and other IT networking fundamentals. This credential is also suitable for systems administrators, network administrators, and network engineers.
CompTIA A+ Technician: As for the maintenance of laptops, mobile devices, operating systems, printers, and PCs, CompTIA A+ is a good certificate. When you're outsourcing help desk support like help desk technicians, desktop support technicians, or field service technicians, unlike the previous certification, CompTIA A+ has two exams with a maximum of 90 questions each. One exam covers the configuration and installation of operational procedures, software troubleshooting, expanded security, and operating systems. The other focuses on network troubleshooting, cloud computing, virtualization, hardware, networking technology, and mobile devices.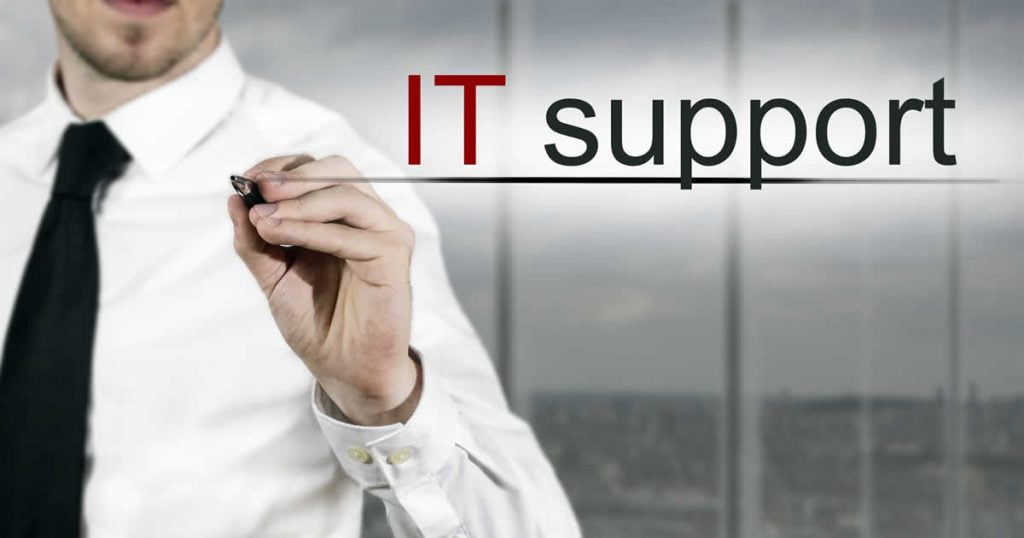 4. Check Customer Feedback
Moreover, you may want to check the previous clients' feedback and rating on the IT Support services provider. This feedback is necessary to get a glimpse of what you may experience when you outsource such a provider. The feedback will also show their credibility and how they communicate with their previous customers.
If your prospects have a steady stream of positive reviews, their services may be of high quality. This means that their previous clients are satisfied with them. The way people rate the provider may show how well they have delivered their services.
However, if the reviews are way too low, then something might be wrong. Verify these feedback or ratings by checking out third-party reviews and forums. Enter the provider's name plus 'feedback or rating' on your search engine. Click on the results to learn what people are saying about them.
When using third-party reviews, ensure that they are reputable sites because some may only be destroying the provider's reputation.
You can also check their clients' feedback on different social media platforms. People may have tagged them or posted their experience from the provider. If there are more negative posts about them, then consider it a red flag as well. But, also make sure that these previous clients have purchased the services of the IT Support provider.
As for the forums, you can check queries regarding a company. Some people are kind enough to honestly answer questions, especially when they have the same provider.
You can also ask other professionals in your same industry for their thoughts about their provider. That way, you can get a better recommendation based on their personal experience. Especially if the other person is in the same industry, their IT Support may also be a good fit for your needs.
5. Consider Their Pricing Structure
Lastly, you need to check your budget when outsourcing IT Support. Though they're more affordable than having an in-house team, different providers have different pricing structures. Some may have higher costs, while others have hidden fees.
That's why looking at these pricing structures will help you understand the best price for your needs:
Ad-Hoc Fees: If you rarely need IT support, then the Ad-hoc model may be perfect for you. In this type of pricing structure, you only pay when you need help. However, you may have to pay higher fees when a major IT issue hits your business.
Per-Device Flat Rate: As its name suggests, you'll be paying fees per device. If you have only a few devices, this may be cost-effective for you. However, this may be costly if you have multiple devices.
Per-User Flat Rate: Similar to the Per-Device Flat rate, this charge is per user. Thus, if you have more users, you'll need to have more funds.
Monitoring Only: Lastly, a fixed fee or monthly subscription is applied for this pricing model. The services here are more on backup monitoring, patch management, and other alerting services.
Conclusion
Outsourcing IT support services may be a good choice, but only if you do it right. You may need to consider a lot of things to make sure you're hiring the most suitable provider. From the types of services to location, certifications to reputation, and pricing model, all of which are essential to finding the best IT Support Services Provider.
Try following this guide and see how it works for you instead of clicking on the first ad on your search engine results pages.