Only on June 2, Huawei introduced HarmonyOS 2.0 and the first devices with its support. And according to recent reports, over 10 million users are already using HarmonyOS 2.0 in China.
Quite an achievement shortly after it had launched its availability. Huawei celebrated this event with cakes, one of which looks very themed.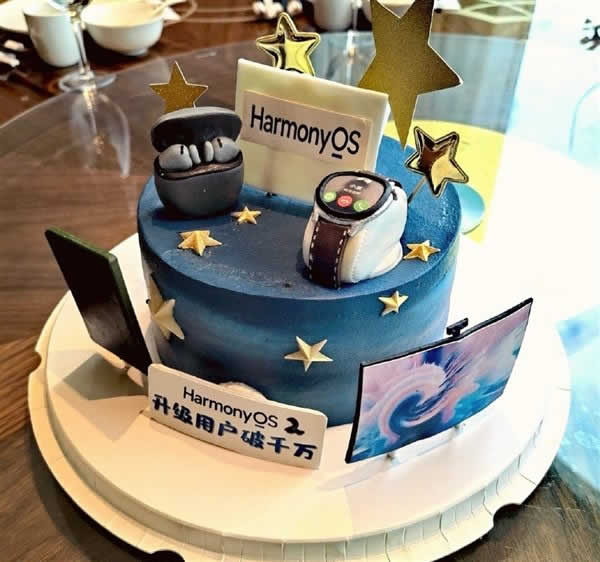 If everything goes like this, this Huawei operating system, launched in the heat of the bans carried out by the United States and Google, could be a real alternative to Android and even iOS.
Although we have to take a good look at the reason behind such an achievement in such a short time. In China, most of Google's services are blocked, so users don't have many alternatives.
And then, HarmonyOS is not going to remain as a mere operating system for mobile devices, but thanks to the fact that it can be installed in systems of few kilobytes — it will reach a wide range of all kinds of connected products. Huawei expects that by the end of the year 360 million devices will be running HarmonyOS, and the plan for next year looks absolutely fantastic — 12.3 billion devices.
At the moment, HarmonyOS 2.0 is available mainly for smartphones of the Mate 40, P40, Mate 30 series. However, it is also used in the MatePad Pro tablets. According to the latest data, internal beta testing of HarmonyOS 2.0 for Huawei P30, Honor 30 and Honor V30 will begin this month, and a public beta for these smartphones will be released in July. Also, with Huawei P50 company will bring HarmonyOS 2.0 globally.