Did you ever wish to cancel an already send email, when you accidentally send it to wrong person or because of some other reason. Yes it happens to all of us. Sometimes we mistype or choose wrong email id from our contacts, forget to add a link, forget to add attachment…etc.
Since we didn't see any "Cancel Send" option in Gmail, so when we hit "Send" button it directly delivers to the wrong recipient. But there is one way to solve this problem, yes their is a hidden option inside Gmail settings to cancel sending email. Today we will show you how to activate this hidden feature.
Now Gmail offers "Undo Send" option inside the setting. We have to enable that option to activate this feature. So when we enable "Undo Send" option is Gmail delays to send your email for a couple of seconds, you can set how many seconds and in this time period you can undo it. So enabling this feature will helps you to get a second chance to check your email and add missed contents. So lets start:
Step 1:
Sign in to your Gmail account.And you can see a gear icon on top right corner. Click it and select the option "Settings"

Step 2:
Now you can see a new page. There, go to "General" section, and look out for "Undo Send" option.And enable it. And below that you can also find an option to set "Send Cancellation Period",set it as 10-15 seconds. So in this time period you can cancel your send email. And don't forget to "Save Changes".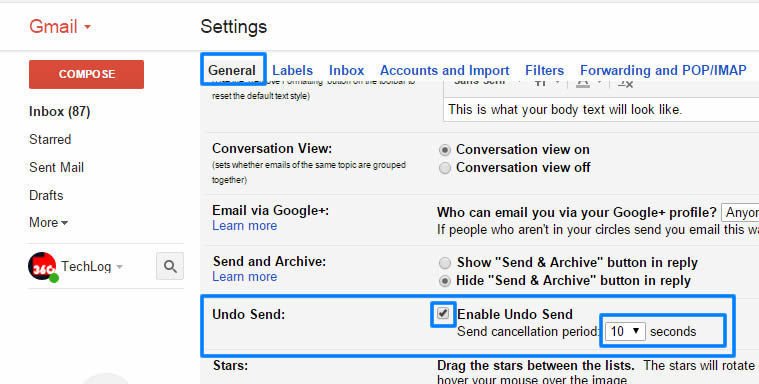 And you are done. Now try to send an email, then you can see an "Undo Send" option to your sending emails and cancel them with in definite time period. So no more false or incomplete emails.