Amid the consolidation of the metaverse, Facebook's parent company Meta Platforms Inc. announced the opening date of its first physical store. With its offline store company hopes to introduce people to the worlds of virtual reality through a try-before-you-buy approach.
The first Meta Store will open in Burlingame, California on May 9 and will showcase the company's hardware products. Visitors will be offered Quest 2 virtual reality glasses and Ray-Ban Stories smart glasses. Meta's first retail store is located near the headquarters of Meta's Reality Labs division.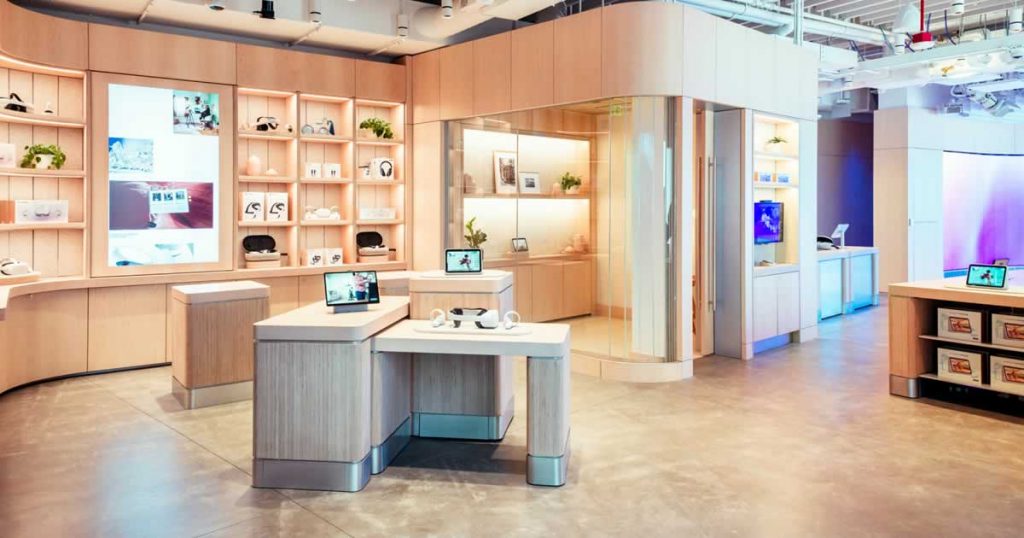 The Meta Store will have a demo zone for Portal, where users can test the video calling functionality with a store employee. There's also room to test out several Quest 2 demos, including Beat Saber, GOLF+, Real VR Fishing, and Supernatural.
In short, Meta Store will integrate traditional shopping with the modern channel, allowing customers to interact with devices and briefly immerse themselves in the metaverse that Mark Zuckerberg wants to create.