As Google announced its ChatGPT alternative Bard, Microsoft released a major update for its Bing search engine and integrated the AI ​​of an improved version of ChatGPT.
In contrast to the Open AI version, Bing-powered ChatGPT can also go online to be trained with new knowledge. For example, users can ask Bing to plan a trip and also ask for an estimate of the costs.
The preview version of the new Bing is already online. Users can be placed on a waiting list by visiting bing.com/new. According to The Verge, users who are signed in using their Microsoft credentials are prioritised.
Future users of Bing will see a two-part interface when they first launch a search. The typical search results are on the left, and the AI's responses are on the right, along with a chat window where users can ask questions or choose queries that the AI has come up with on its own.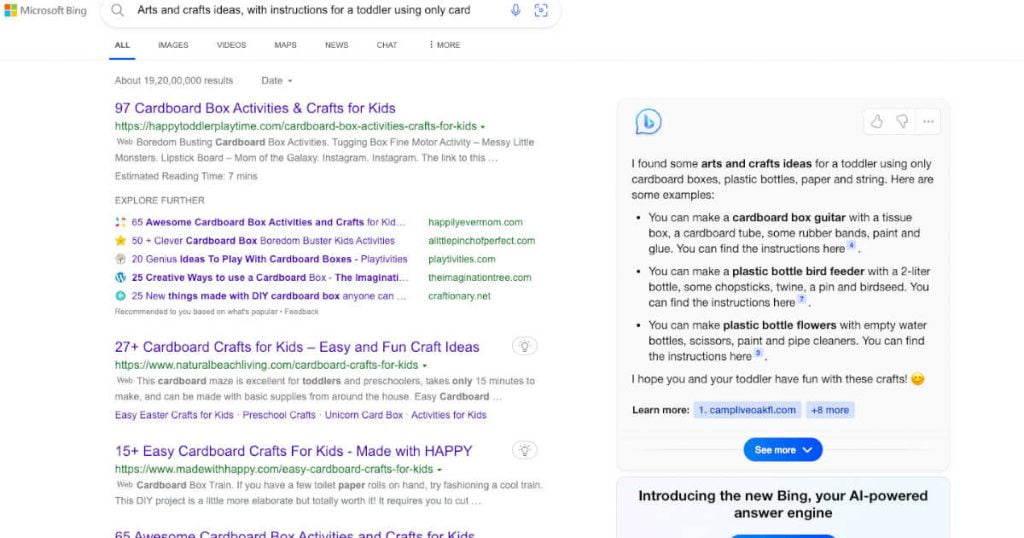 Microsoft has built-in functions to prevent the AI from providing inappropriate answers while also ensuring that the body of knowledge continues to grow. Responses sometimes have footnotes that reveal the origin of the information Bing used to generate the response.
Microsoft intends to include ChatGPT in Edge as a sidebar that users can expand and collapse. Microsoft told The Verge that in the future, other browsers might be linked to the chatbot via a plug-in. The use of the chatbot is free of charge. Microsoft wants to enable advertisements to finance the service.
For example, the Edge sidebar can be used to seek a summary of a long financial report that is currently open. The chat function can then be used to request a comparison with financial data from a competitor, which will be automatically entered into a spreadsheet.
Edge might also be asked to help with content creation, such as producing a LinkedIn post. To accomplish this, a few instructions must be provided as a starting point. The chatbot can then change the material in terms of tone, format, and length, as demonstrated by Microsoft in an example.
Microsoft wants to make access to the new Bing available to more and more users in the coming weeks and also offer a mobile version of the service. If you use the Microsoft standard settings on your PC and install the Bing app, you will have faster access to the new Bing.