The new idea to defeat MacBook — a new patent from Microsoft reveals its intention to develop modular Surface computers, with interchangeable chassis.
The patent details a modular system integrated directly into the chassis of Surface devices using panels that would allow the exchange of components such as the battery, the network connectivity module or the memory, and that would pose more versatile and customizable mobile devices.
As we can read in the descriptions, this system would be designed for systems with ARM processors, that is, processors with the same architecture as Apple's M1 processors that have debuted in recent Macs.
The patent explains that users will be able to access these panels in a simple way, without any complications. These panels will change the "perspective" of the device — will make things much easier for users who want to self-repair their computer. Furthermore, this will allow users to change the aesthetics of their computer.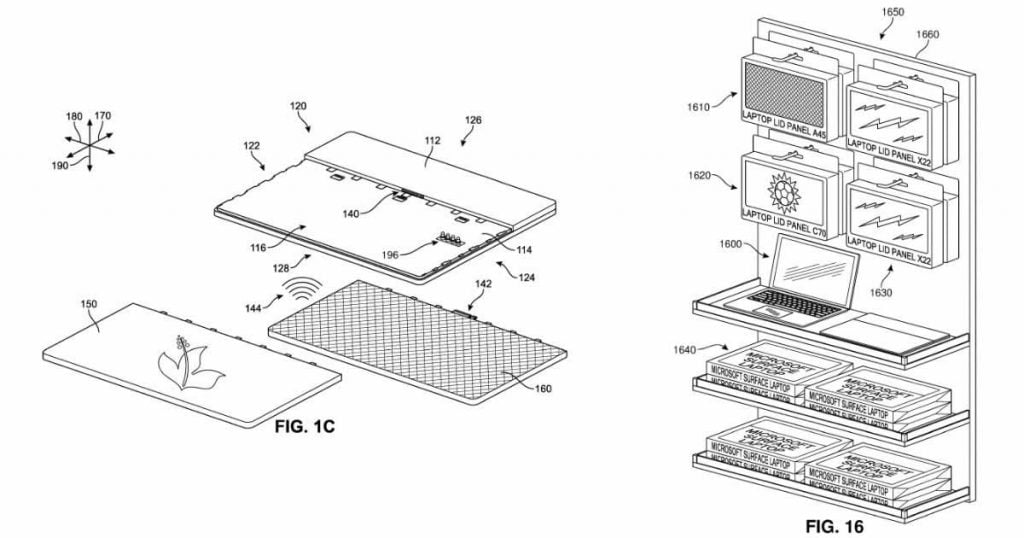 However, the most interesting thing about this system is that it would not be limited to a simple aesthetic question. Microsoft takes it further and theorizes about an internal modular system, with which we could add new functions to the computer, such as "unlimited connectivity" or "high-speed mobile data connection".
The patent only talks about wireless connectivity, but given that the system also talks about the physical aspect of the device, everything indicates that Microsoft is still committed to its modular concept, which has been around the Internet for so many years.
Remember that patents are ideas, which means that they cannot always be brought to life. It is a method that companies use to keep their backs in case they achieve the necessary technology that allows them to manufacture the patent to the general public.