Q: " I'm trying to update iOS 16 on my iPhone 13 and after the device is instructed to download and install the update file, everything stops when I get to the preparing update page. how long does preparing update take? The iPhone has been stuck on the update page for 2 hours, what should I do? "
The iOS update enables refinements and optimisations to previous systems and helps to improve the performance of the phone. The process always takes 30-40 minutes to complete. However, we have recently received a number of complaints from users who are stuck on the update page when updating iOS 16 on their iPhone or iPad. Therefore, this article will explain why this error occurs and how to fix iphone stuck on preparing update.
Part 1: Why is my iPhone Stuck on Preparing Update
Preparing an update is part of an iOS update, following are possible reasons for the iPhone stuck on preparing update error.
iPhone is running low on power.
Not enough storage space on the device.
Unstable network during an iOS update.
Apple servers are down.
iPhone hardware is damaged.
Overall, the error occurs due to either device software or hardware failure, if you can't find the exact reason, you can quickly fix the problem with the help of a professional iPhone repair tool. please keep reading on.
Part 2: Fix iPhone Stuck on Preparing Update in Best Way
It's not easy for users to find the exact reason why their iPhone is stuck when trying to update iOS, so we need to turn to a professional iPhone repair program. iSunshare iOS Repair Genius , a powerful iPhone repair tool developed by iSunshare that can easily fix 50+ common iPhone of system faults without losing any data, including iPhone stuck on the preparing update, iPhone stuck on apple logo, screen won't turn on and other iOS faults.
Before you start, you need to free download iSunshare iOS Repair Genius on your computer, then update iTunes to the latest version and make sure your iPhone is always connected to your computer in the process of repairing your iOS system.
Step 1: Launch the software. The main screen of the software will display two different function modules: "Standard Mode" and "Advanced Mode". The "Standard Mode" is able to fix errors in the iPhone stuck in the ready to update without losing any data, you should select it first.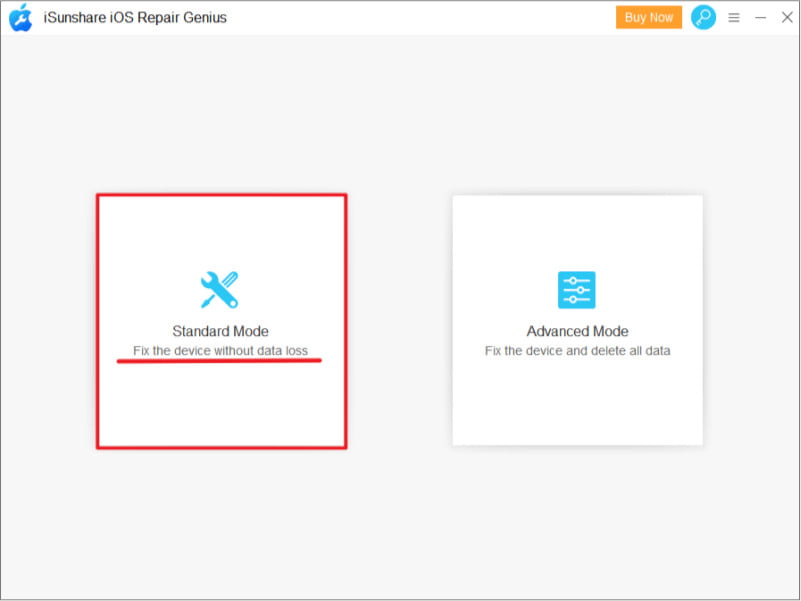 Step 2: Click on the "Start" button to continue. On this page you can see some common iOS faults.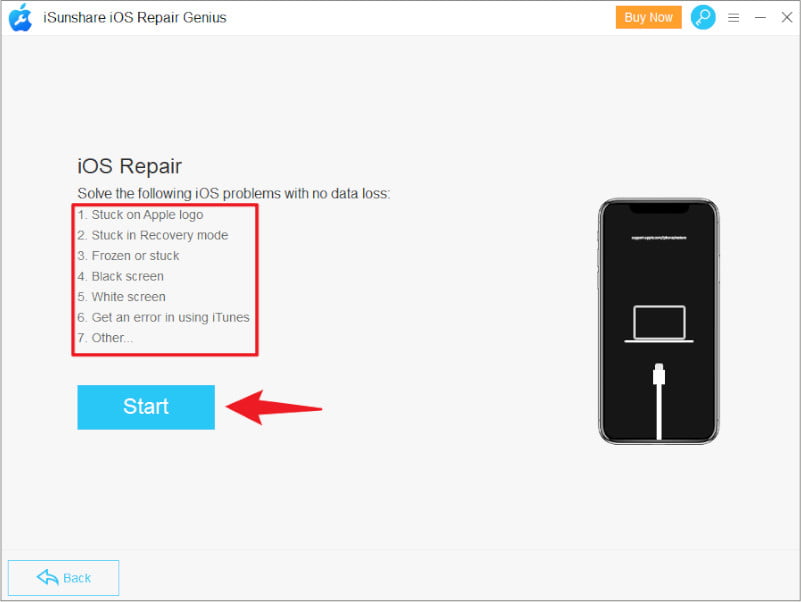 Step 3: The software will automatically recognise your device model and show you the latest available firmware version. You will need to select a storage path for the firmware package and click "Download" to start downloading the package.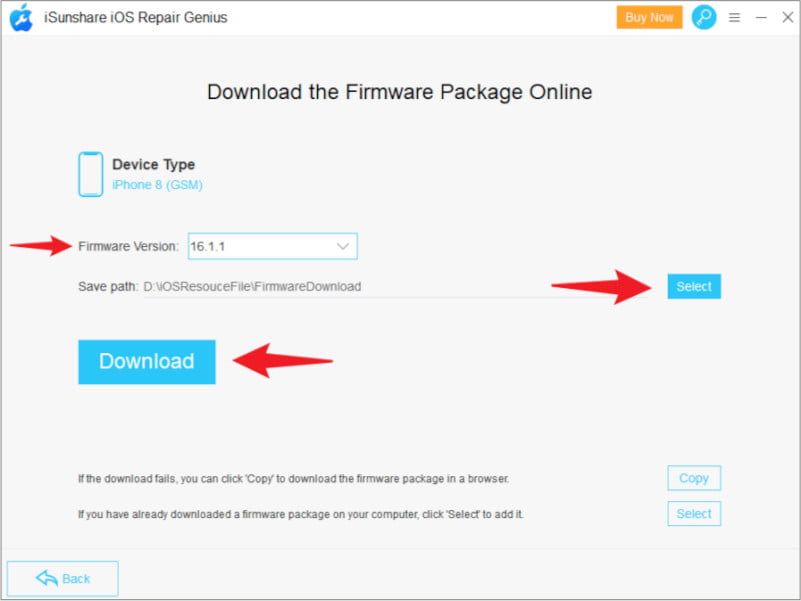 Step 4: Wait for the firmware package verification to complete. After everything is ready, click on "Repair" to start fixing the iPhone .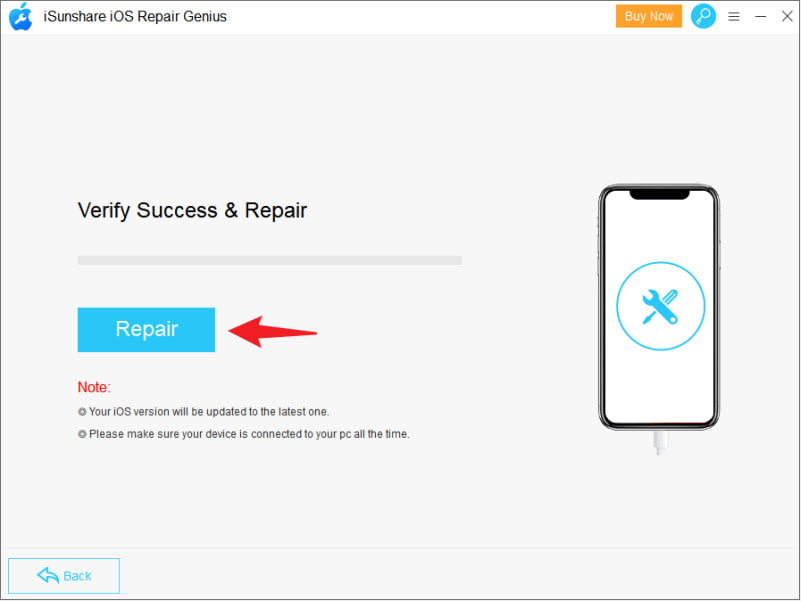 Wait for a while and the software will pop up with a successful repair message, then your iPhone will automatically boot up and the iOS version will be updated to the latest version.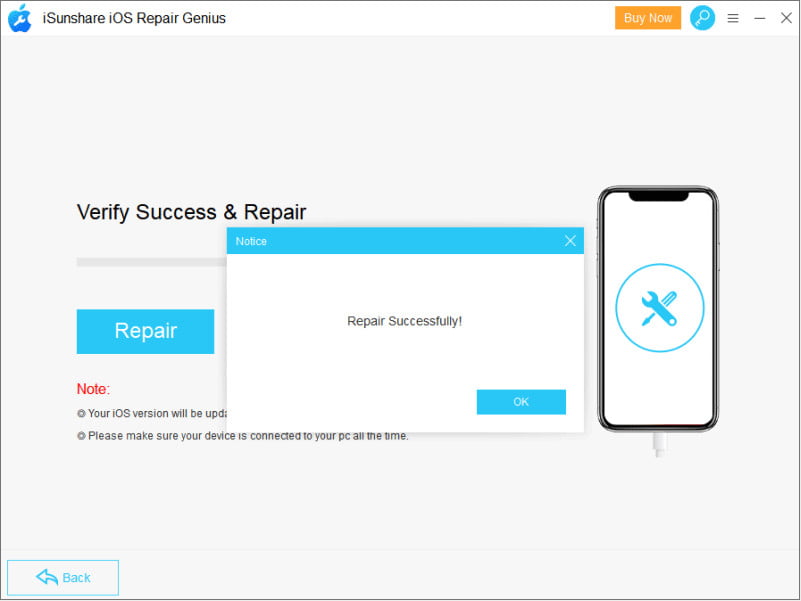 Part 3: Fix iPhone Stuck on Preparing Update in Common Ways
If you have enough free time to figure out exactly why your iPhone is stuck on the update screen, we have prepared these common solutions for you, and we hope that these solutions will save your iPhone from the stuck screen.
Way 1: Check and Free up iPhone Storage
System files for iOS updates can take up storage space on your iPhone. If you do not have enough storage space on your device when updating iOS, your iPhone will be stuck, so you should first check and free up iPhone storage when updating iOS on your iPhone or iPad. You can find out more about your device's storage by going to Settings > General > iPhone Storage.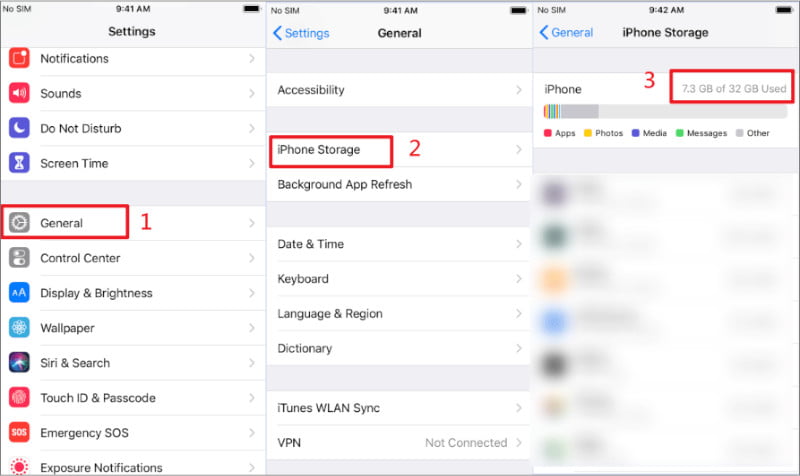 Way 2: Force Restart iPhone
Force restart iPhone will not delete any of your data and can fix some glitches in iOS system, so it is a safe and useful solution to fix iOS update errors when your iPhone is stucking.
Way 3: Remove Previous Update File
If the downloaded iOS firmware in your device is corrupt or incomplete, it can cause your iPhone to get stuck in the update process. You will need to delete the downloaded file, then restart your device and try updating iOS again.
Step 1: Go to Settings > General > iPhone Storage.
Step 2: Select the iOS update file and then tap "Delete Update" to delete the update file.
Step 3: After deleting the update file, restart your device and go to Settings > General > Software Update to download the update file again. And you should download the update file on a stable network so that the update is not interrupted.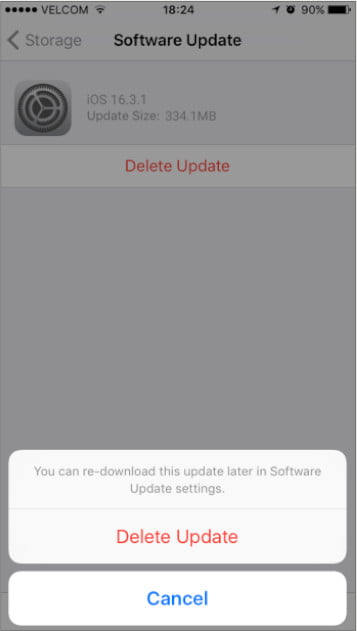 Way 4: Update latest iOS version with iTunes/Finder
If you still can't get rid of the stuck iPhone, then you can update your iPhone manually via iTunes or Finder.
Note: If the iPhone is not recognised correctly, you will need to place the iPhone in recovery or DFU mode. Recovery/DFU mode can help resolve iOS failure issues by updating or restoring the device, but this requires delicate manipulation. Therefore, when an iPhone is stuck on the update page and is not recognised by iTunes, it is a wise choice to turn to the iOS Repair tool to resolve the iOS glitch.
Step 1: Connect your iPhone to a computer running the latest version of iTunes with a USB cable.
Step 2: Launch iTunes and click on the phone icon on iTunes.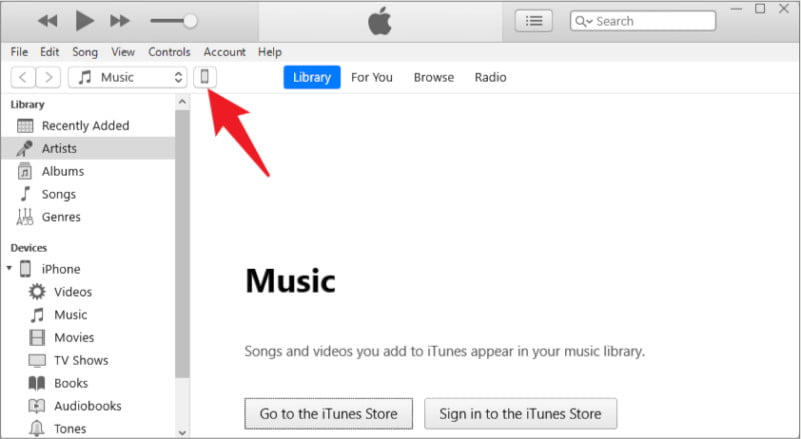 Step 3: Click on Summary> Check for Update and wait for a while for iOS to be updated to the latest version.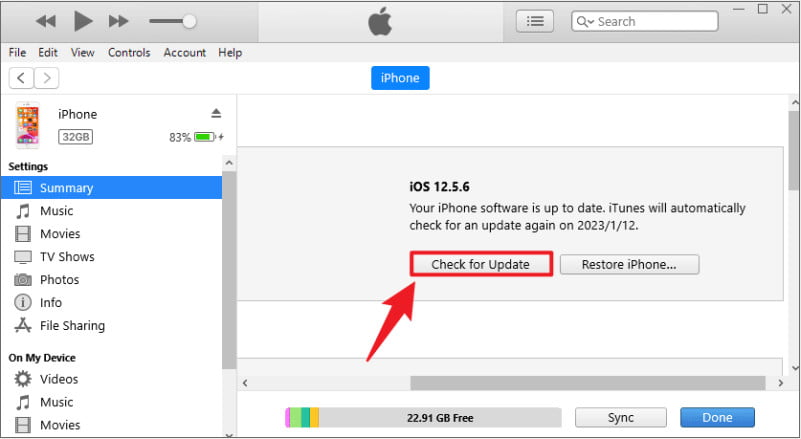 Conclusion
This is all we have shared about "iPhone stuck on preparing update", hope it will help you. Also, if your iPhone is facing iOS problems like stuck, freezing, white screen etc., iSunshare iOS Repair Genius can help you solve these problems in time. This is a program that has been proven by millions of users to solve common ios problems.