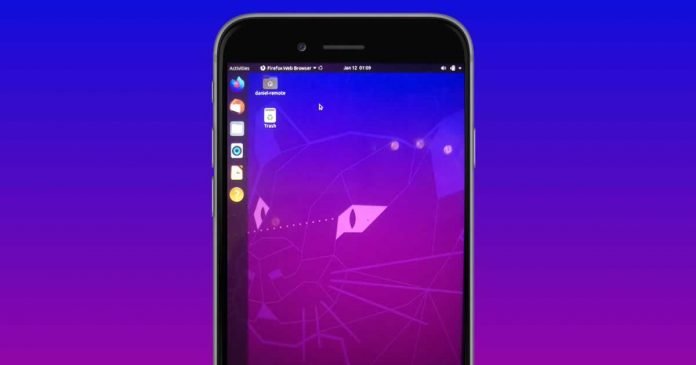 Reddit user newhacker1746 has published a video in which he demonstrates how he managed to run the Linux distro Ubuntu 20.04 on his iPhone 7.
He used checkra1n — one of the few 'jailbreak' that is still standing to install Ubuntu on iPhone. Although years ago the 'jailbreak' was very popular to modify the iPhone to our liking, the launch of new versions of iOS with greater customization and Apple's measures make them unnecessary for the average user.
But what this Reddit user has achieved goes far beyond modifying iOS or installing apps. He has installed an operating system other than iOS, capable not only of running the command terminal but also of displaying a graphical interface.
Last year some developers managed to create a version of Wayland, the graphical server used by Ubuntu, for iPhone. Thanks to this, newhacker1746 has managed to start the graphical interface of Ubuntu 20.04 and use the system relatively normally.
Even more shocking is that hardware support appears to be very advanced; It is possible to surf the Internet using Firefox without problems, and even to play YouTube videos without skipping. For all practical purposes, it is like a computer.
For the average user, this overture is not very useful. But for the advanced user, it can be a way to take advantage of a relatively old mobile and give it a second life.