Samsung announced the next-generation 12nm-class DDR5 DRAM that achieves transfer speeds of up to 7.2Gbps.
The DDR5 DRAM developed by Samsung uses the industry's first 12nm process technology and has already been evaluated for compatibility with AMD. AMD has already fully moved to DDR5 with their latest Ryzen 7000 series.
Samsung's 12nm class DRAM leverages the latest DDR5 standard and delivers transfer speeds of up to 7.2Gbps. This is equivalent to processing two 30GB UHD movies in just one second. Power efficiency has also been improved, with power consumption reduced by up to 23% compared to conventional DRAM. It is ideal for data centres, artificial intelligence (AI) applications, and powerful next-generation computing systems.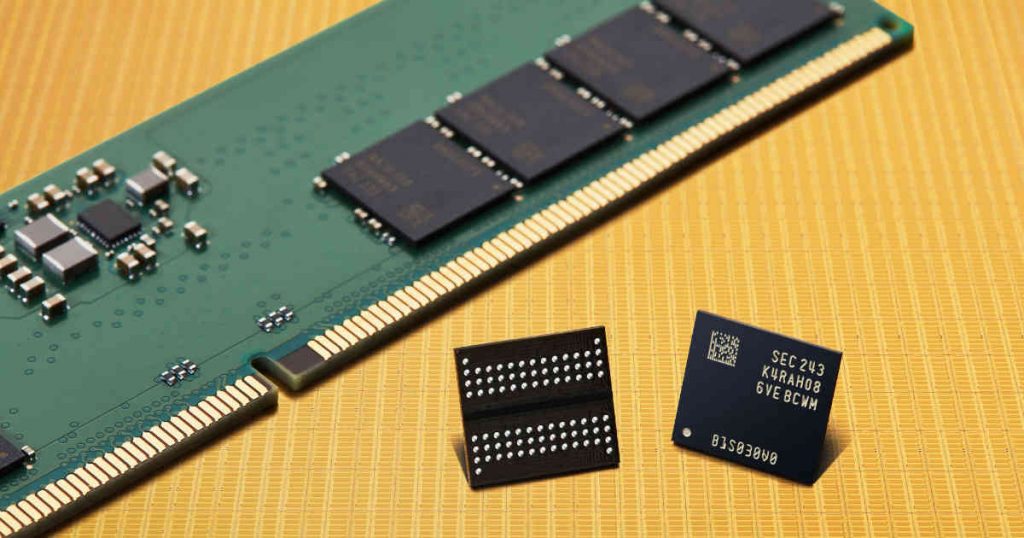 The key to realizing the new DDR5 DRAM was a new high dielectric constant material that increases the capacitance of the cell and a unique design technique that improves critical circuit characteristics. In addition, by adopting EUV (Extreme Ultraviolet) lithography, it has achieved the industry's highest die density level and improved wafer productivity by 20%.
Aiming to start mass production in 2023, Samsung plans to expand its lineup of DRAMs using this cutting-edge 12nm-class process technology to a wide range of market sectors and work with industry partners to support the rapid spread of next-generation computing.