After coming under allegations of deception emerged about the camera capabilities of its Galaxy S Ultra smartphones. Samsung has confirmed that the Scene Optimizer function is activated when users zoom in on the moon with their Galaxy S Ultra smartphones. This function allows artificial intelligence to enhance the image by reducing brightness and improving detail. In its statement, Samsung acknowledged that it uses neural networks to process photos and did not deny that the images captured through the lens are not the same as the final result displayed to the user.
However, The Verge notes that Samsung's explanation is unlikely to satisfy consumers, especially since the company has promoted the zoom capabilities of its smartphones without making clear that the final images are not solely captured through the lens. To address these concerns, Samsung has released a detailed article on its website explaining how its Space Zoom technology works.
The article confirms that neural networks are used to create images of the moon and that the Space Zoom function relies on AI to optimize photos. The Reddit user ibreakphotos discovered that the resulting images are not solely due to the camera's capabilities but also because of the neural networks that enhance the photos. In some cases, the networks may add non-existent elements to the images.
Samsung's article explains that the neural network works in three stages. First, the Super Resolution option combines ten shots to eliminate noise. Next, the Zoom Lock stabilizes the image and removes blur. Finally, the neural network polishes the image to improve its quality. At this final stage, non-existent craters or shadows may appear, but the AI aims to produce a high-quality result that compares favourably with standard images of the moon.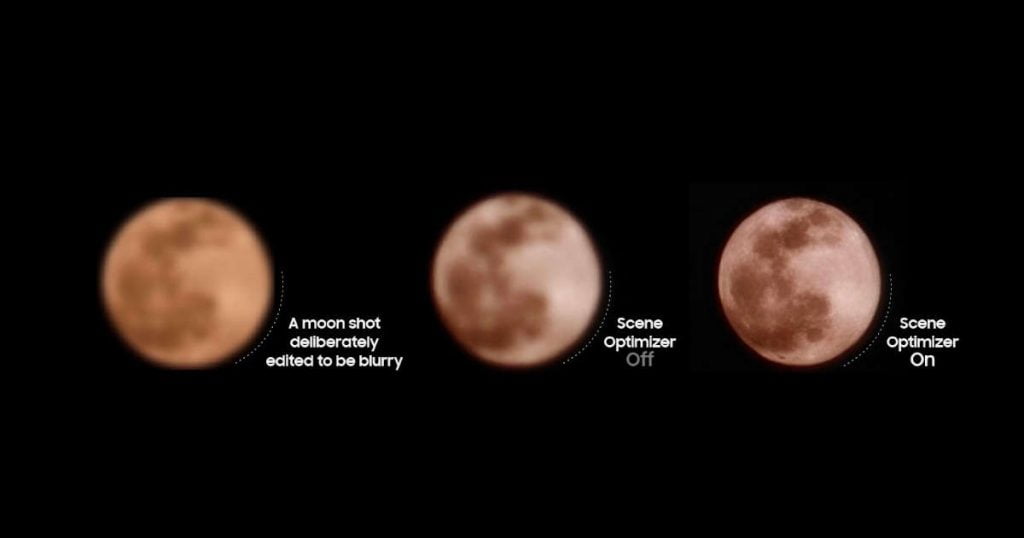 The article emphasizes that the AI has been trained on numerous photographs of the moon and can correct photos taken in challenging conditions, such as bad weather or low-quality images. However, The Verge suggests that Samsung's reliance on neural networks to enhance photos may be seen as deceptive by consumers, who expect the final images to be captured solely through the camera lens.