Microsoft and Qualcomm are launching the first official Snapdragon Developer Kit for Windows 10 parallel to Build 2021.
The Snapdragon Developer Kit will be offered by Microsoft as an inexpensive entry-level solution for developers from summer. Tools are preinstalled on the Snapdragon platform, which was developed in cooperation with Qualcomm, with which programs for Windows 10 on ARM can be generated and tested.
"The Snapdragon Developer Kit provides an affordable alternative to other consumer and commercial devices," Qualcomm wrote in the announcement.
Apart from a few pictures, not much has been announced about the developer kit. The system is delivered in a very compact housing and is powered by a Snapdragon processor that has not been mentioned before.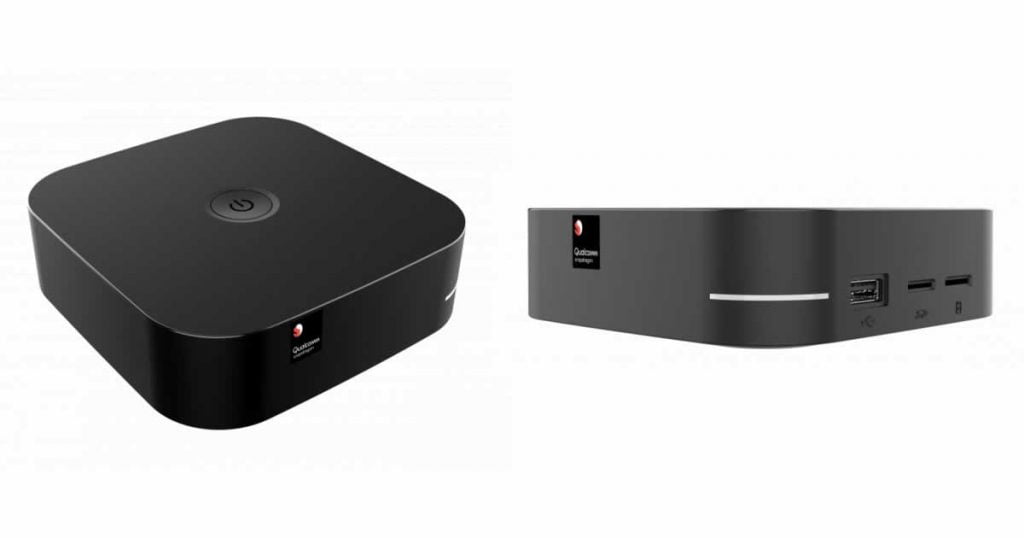 It could be the Snapdragon 7c Gen2, which Qualcomm recently announced. The SoC is to be built into entry-level PCs and Chromebooks and would therefore be well suited for an inexpensive developer kit. The 7c Gen 2 integrates an LTE modem and should be designed for long battery life of several days.
The images of the Snapdragon Developer Kit published by Qualcomm and Microsoft show a USB-A port and a micro SD card slot. This is located behind another card slot, which is obviously a slot for SIM cards. It is not yet known whether the system is passively cooled like Apple's M1 SoC.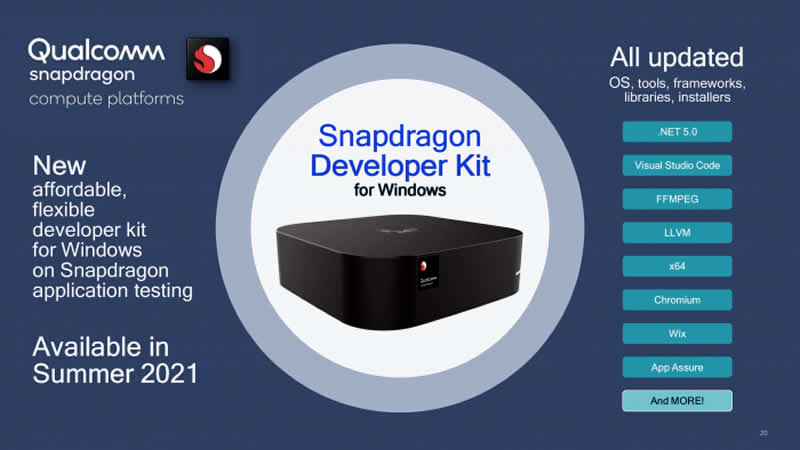 On the software side, in addition to Windows 10 on ARM, the developer tool should also come up with various applications and tools preinstalled. Qualcomm names .Net 5.0, Visual Studio Code, FFMPEG, LLVM, Wix, App Assure, and Chromium. X64 emulation should also be possible with it.
Microsoft plans to offer the Snapdragon Developer Kit in its own store from summer 2021. Qualcomm has not yet commented on the price or other hardware details.