Being a videogame designer is a highly coveted position, regardless if you're a gamer or not. The gamer population wants to contribute to the worlds they enjoy so much. And the non-gamers like to join the industry for the many opportunities it provides. And that's not even to mention the pay a videogame designer gets.
What Does a Videogame Designer Do?
This is a highly creative job, which is at the same time, very demanding. Their main job is developing the game's plotlines, levels, obstacles, maps, characters and user interface. If you secure a job at a small independent company, you will most likely have to be an art director and a lead designer.
In a bigger company, you will probably have fewer tasks, but they will be harder and more detailed. You will also need to test the game's difficulty, see if the obstacles fit the level organically and if they match the required level of difficulty.
All these tasks have more specialized roles covering them. And in big companies, a game designer usually oversees the creation and implementation of game mechanics into the game. So if you want to do something specific – you are better off looking for a role that deals with that. But in small companies, a game designer should be able to do it all. And extra knowledge of other fields won't hurt either.
Are You Sure You Are Fit for the Job?
Video game designers are often quite specific people. You are highly creative and artistic, sensitive, often unstructured and maybe even chaotic at times. If you're not one hundred percent sure this is what you want to do, it's best to take a few job orientation tests, try different hobbies and see if this is something you will be able to do for a long time.
Taking a gap year is another great way to cut yourself some slack after a tense year of high school, and take time to think and reflect. Again, you can use this time to experiment and explore new things which is always exciting.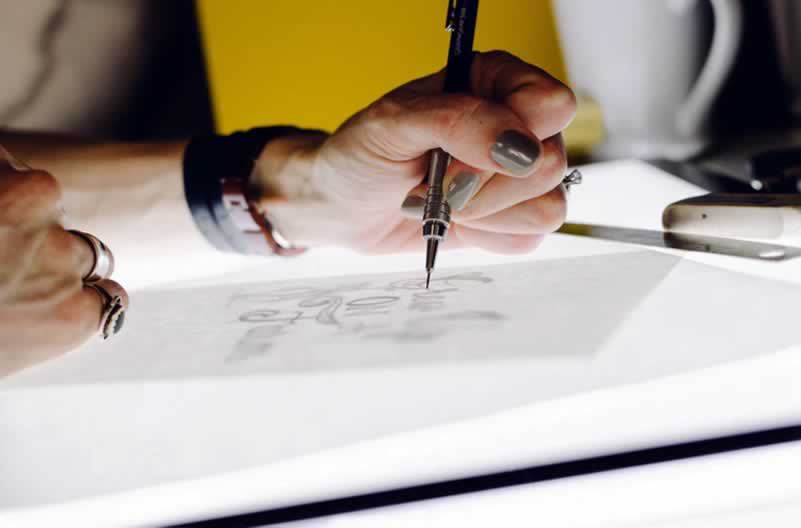 Finish Your Education
Whether you want to be an online paper writer or a videogame designer, you need education first. Finish high school, then, take a relevant course in college. When entering high school, it's very important to know what course you're aiming at in college. If that's the case, you can start taking relevant classes beforehand and hence, be above the competition. Take graphic design and computer programming if your school offers those. If not, try to go for extracurriculars or courses.
Scoring high on your ACT and SAT is also very important. Try to keep your GPA high, too. Of course, it's a lot of pressure to put on yourself so think twice before taking this path.
Before going to college, you might want to research the job openings in your area. See if they require a college education or if high school is good enough. If they don't need you to be a Bachelor, you might be able to save lots of money by taking an online course instead of college.
However, college education has been linked to higher income later in life, and you might not want to be a game designer forever. Also, even if higher ed is not required by a job listing, the recruiter will most likely consider a person with a Bachelor's in fine arts or programming a better fit for the job.
Online courses are still an amazing opportunity for designers. If you cannot afford a college education or you think it has no use in such a rapidly evolving niche, go for courses. There are hundreds of incredible learning opportunities offered by Coursera, Masterclass and many others.
Get Experience
Nowadays, people are expected to have work experience even if they apply for an entry-level job. Scoring a job right out of college might not be an easy task, but here are some tips on how to do that.
Look for an opening in a similar but still relevant niche, like animation, software development or graphic design.
Look for a chance to take part in a volunteer project as a programmer.
Go for an internship or apprenticeship at your local videogame company.
Develop your own small games using YouTube tutorials or the knowledge gained at college.
Build a Portfolio
Perhaps even more important than a resume, building a portfolio is a must for any creative job. Collect all your best pieces you've been working on since college or high school. Add the games you've created independently. If you've created something as an intern or an employee of any company, it's best to ask if you can use that, even if it's for your portfolio.
Once you've piled up all your projects, go through them carefully and only leave the best. It doesn't have to be a 20-page document, it might be just five or six pieces. But make sure this is truly the best you can do. Then, reach even higher.
Your portfolio might include:
link to download your game
game reviews
screenshots of the games you've developed
video recordings of gameplay
Also, be sure your portfolio includes a personal bio. Write about all your biggest achievements, your motivation and your work experience. If you have a touching story about what made you become a game designer, this is the perfect place for it.
Don't Stop There
Once you get a job, you might feel like you're all set now and you're officially successful. Although it's partly true, you still cannot stop there. Game design is an extremely competitive niche and if you want to stay on top of it, you need to keep growing, aiming higher and achieving more.
Your workplace might offer development opportunities, like courses, seminars, conventions and other events. You should always attend. Even if it looks like there won't be any new information there, don't forget about networking. These events are a perfect opportunity to meet new people, maintain old connections, exchange experience etc.
Keep on top of the industry news. Follow professional resources on social media and go for courses on your own. If you want to score a managerial position, take courses that would help you develop soft skills like leadership. Work on your communication, time management, organization and teamwork. Learn to delegate and develop your empathy.