It's common, PC gamers have some times notice a sudden drop in performance and do not have many options to understand what is happening other than minimizing the game and open the Task Manager (CRTL+SHIFT+ESC) to know if there is any background process that is utilizing too many resources or if the title simply has some problems and the PC is working properly.
This process while playing your favorite game is far from comfortable, and Microsoft is thinking — as reported by Windows Central — of rushing to the aid of gamers through the Xbox Game Bar.
The latest update, downloadable for the users in the preview program (accessible via the Xbox Insider Hub), allows you to make a first and summary diagnostic of what is happening without leaving the game.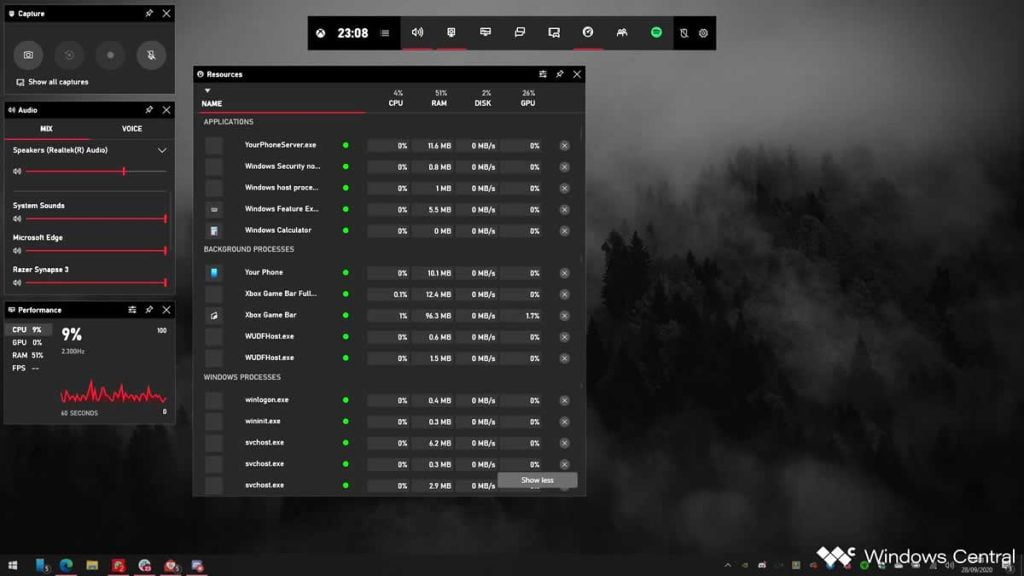 The Xbox Game Bar is a built-in feature in Windows 10, accessible by pressing the Windows + G key combination. From this layer, you can do many things, capture videos and images of what is on the screen, and see information on resource occupation.
However, the new widget aims to behave like a task manager, giving you an overview of the processes running on the system and their use of resources.
The widget can be customized and even pinned to the screen if you want to monitor processes while you are using programs or games. To experience this new Windows Task manager for games, all you have to do is download the Xbox Insider Hub from the Microsoft Store and sign up for the Game Bar build preview trial. Alternatively, you have to wait for the widget to enter an Xbox Game Bar update in the future.